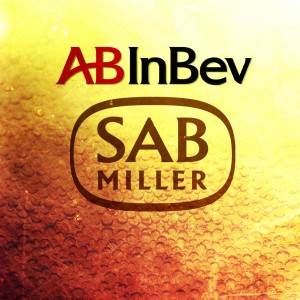 Antitrust regulators in South Africa have once again requested an extension to probe Anheuser-Busch InBev's impending $106 billion acquisition of the world's second-largest beer company, SABMiller.
The nation's Competition Commission, which reviews potentially monopolizing transactions in South Africa, today requested a fourth 15-day extension to complete its assessment of the so-called MegaBrew merger. The agency was supposed to submit its recommended conditions for the transaction to South Africa's Competition Tribunal by April 5.
A spokesman for the commission, Itumeleng Lesofe, said the antitrust agency needed more time to investigate potential violations that would be created by the sale.
"This transaction raises certain concerns which should be considered and addressed," Lesofe told Reuters. "It is for this reason that we need more time to evaluate the transaction."
Lesofe did not explain which specific elements of the deal the commission felt required more review. Both A-B InBev and SABMiller have been under increased scrutiny since the former company announced its plans to purchase the later last fall.
In the U.S., other aspects of the deal are under scrutiny, as well. The Teamsters Union, which opposes the closure of a MillerCoors production facility in Eden, North Carolina that is capable of producing 9 million barrels annually — or about 4.5 percent of total U.S. beer volumes — has accused the company of deliberately limiting supply to raise prices for its products in the U.S.
North Carolina Attorney General Roy Cooper, meanwhile, last week told the Milwaukee Business Journal he would investigate MillerCoors' choice to close the plant prior to SABMiller's sale to A-B InBev.
A-B InBev has offered to voluntarily divest SABMiller's 58 percent stake in MillerCoors to Molson Coors — which jointly owns the company with SAB — in an effort to relieve antitrust concerns in the U.S. According to the Milwaukee Business Journal, Molson Coors began raising funds for the $12 billion purchase in January.
The so-called MegaBrew merger is undergoing similar reviews by antitrust regulators in China, Australia and the European Union.