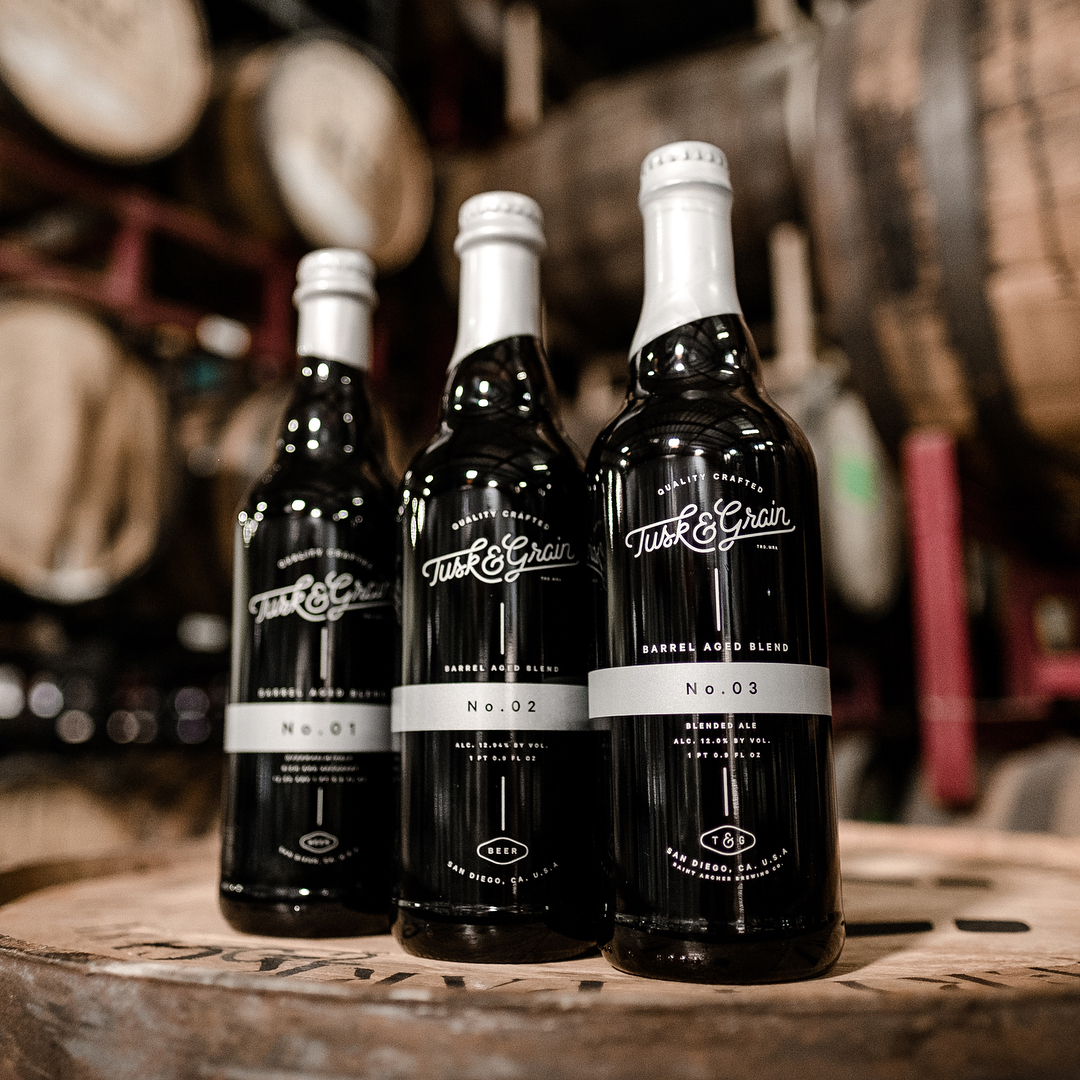 SAN DIEGO — Saint Archer is pleased to announce the release of Tusk & Grain Barrel Aged Blend No. 03.
The third iteration of Tusk & Grain's Barrel Aged Blend brings to life another chapter of artisanship and patience that goes into creating a unique barrel aged series. Blend No. 03 is a makeup of Barleywine style ale, Imperial Porter and Imperial Stout; aged in Kentucky Bourbon barrels, rested for 12 months, and finally blended with fresh Export Stout.
This beer evokes the true spirit of Tusk & Grain and the initiation to barrel aging two years ago. Enjoy carefully this blended ale and make sure to stop along the way to remember where the journey began with this beer, and that you are the final step.
Founded on a commitment to a timeless craft, Tusk & Grain embodies the hard work put forth to create truly unique beers and barrel-aged specialties. Our brewers hand select the most sought after barrels and use only the highest quality elements in the design and execution of their vision for these beers. We hope you will enjoy the bountiful flavor, complexity, and texture in each pour.