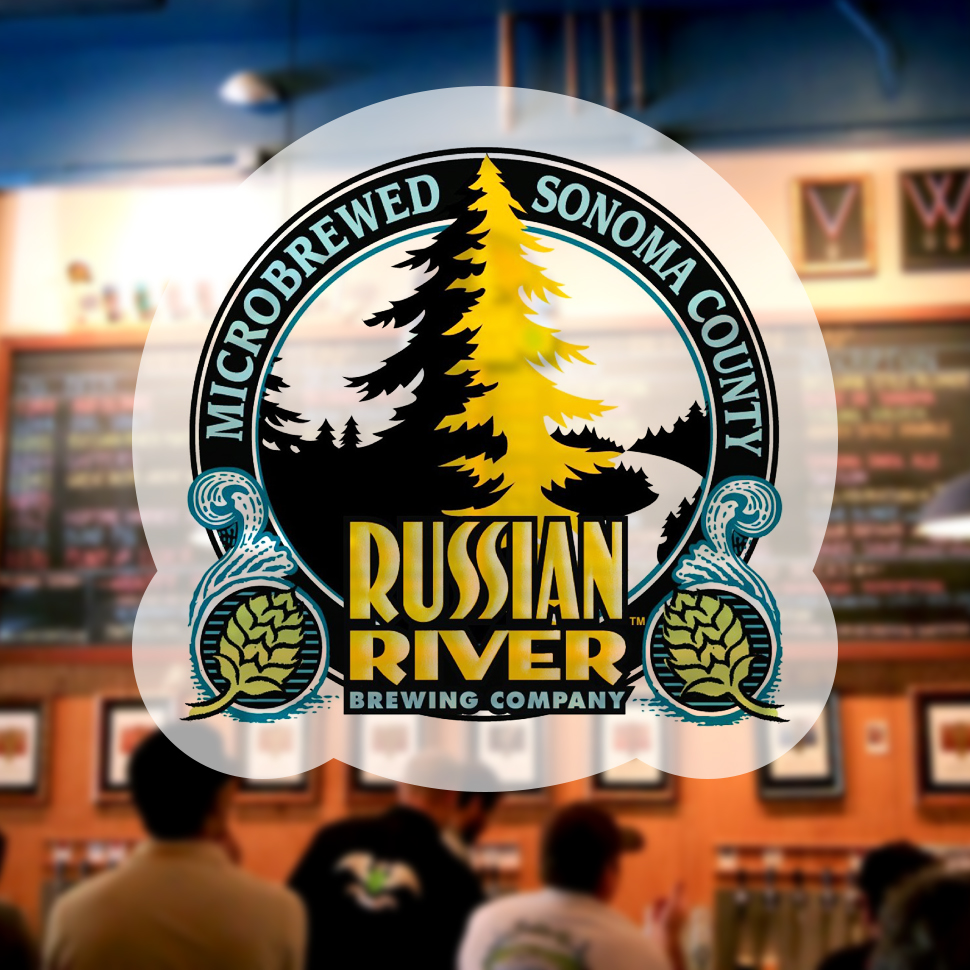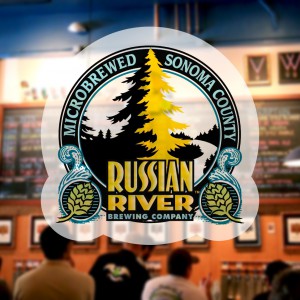 Santa Rosa, CA — Pliny the Younger will make his 14th Annual return to Russian River Brewing Company February 3rd through February 16th, 2017! It will be available on draft each day at our brewpub until we run out of that day's allocation, which rarely happens. Younger is neither bottled nor available in growlers so more people will have the opportunity to enjoy it right from the source, or at a handful of select draft accounts. Following is some helpful information to make this year's Younger Release fun and safe for everyone!
The Beer:
Pliny the Younger is considered a "triple" IPA, simply meaning that it is higher in alcohol and has tons of hops. The alcohol should finish at about 10.25%, although it is remarkably dry for the amount of malt used in the recipe. It is loaded with hop flavors, bitterness, and aromatics. The hops used in this year's recipe are of excellent quality: Simcoe, Warrior, Chinook, Centennial, Amarillo, CTZ, Comet and Azacca. We brewed Younger for the first time in 2005 as a winter seasonal, building upon the Pliny the Elder recipe while pushing the envelope with malt, hops, and alcohol just to see how far we could go! It is always brewed only once a year and released the first Friday in February, rain or shine.
The Man:
Pliny the Younger was the nephew and adopted son of Pliny the Elder. He was a lawyer and an author in Ancient Rome and witnessed the eruption of Mt. Vesuvius in 79 AD, which took the life of his uncle. Pliny the Younger lived from 61 AD to 112 AD He wrote many letters which survive today and have great historical value. We thought it appropriate to also pay tribute to Pliny the Elder's nephew by naming this special beer after him!
What to expect if you come to our pub:
We have made some positive changes which reduced wait times and kept the line moving, albeit slowly, but better than years past! There is now a 3 hour/3 Younger maximum to ensure that our guests will get in sooner. This new policy has cut wait times by up to 4 hours on the first weekend! But still plan on waiting especially if you are coming on a weekend, sometimes up to 8 hours. And if it rains, as it generally does in February, we will be forced to close our outdoor patio reducing our available seating. There are 2 things we simply cannot control: the weather, and how many people will show up to our pub in February. Our pub's capacity is 135 people (at least that's what the sign on the wall says!).
Younger is served in a 10oz. glass with a maximum of 3 per person. We are bound by law to promote the responsible consumption of alcohol and may NOT serve anyone who is obviously intoxicated. This beer is only available for on-premise consumption. In addition to Pliny the Younger, we will have about 20 other excellent beers on tap for your enjoyment, many of which ARE available in growlers or bottles to go!
The Line:
Every year the majority of our issues come from the very long line of people waiting to get in to our pub for 2 solid weeks. In an effort to remain neighborly and responsible business owners, we kindly ask you to respect one another and our neighbors by complying with the following courtesies and code of conduct: Open container laws are alive and well in Santa Rosa. There is no drinking in line, period.
The City of Santa Rosa has a No Smoking Ordinance, stating there is no smoking ANYTHING within 20 feet of business entrances or where people gather. Therefore, NO SMOKING in line.
Our neighboring businesses are often upset with the line blocking their entrances or the parking lot driveways. Please do not camp out in business doorways and be courteous when customers are trying to get by. Please remember our Downtown neighbors are putting up with an unrelenting line of people for 2 solid weeks! If you are asked to move because you are blocking an entrance, please just MOVE!
Hey man, no cuts! Does that sound like something you heard in grade school? Same rule still applies. Show up with your whole party, then take turns getting coffee, food, haircuts, shopping, or whatever. We have many great businesses in Downtown Santa Rosa that would love your support and can help make the time waiting a little more enjoyable!
Please leave your easy-ups, tents, and other structures at home. We have had many problems with these blowing around, crashing into windows, and blocking business entrances, and left behind. Chairs, umbrellas, rain gear, warm clothes, hot coffee, and a really good book (or 2) are strongly encouraged!
Bottle sharing is not allowed in line or in our pub. Our brewpub has about 20 excellent beers on tap, most of which you can get nowhere else!
Parking:
The City of Santa Rosa charges for parking on the street and in most lots from 8AM to 6PM with a 2-hour maximum. We recommend the parking garages or the 10-hour lot at the corner of 3rd and E Streets. Better yet, just hire a cab, Uber or a friend! Parking is FREE in the lots on Sundays!
Lodging:
Local hotels are extending Special Younger Rates to our guests during the 2 weeks we have Pliny the Younger on tap!
The Flamingo Hotel in Santa Rosa
Please reference "Russian River Brewing Company – Pliny the Younger" when making reservations. To make reservations please call 800-848-8300, 707-545-8530, or by email at: Groupres@flamingoresort.com
The Hampton Inn in Windsor
Please follow this link to make reservations. You can also call 1-800-HAMPTON, or the hotel directly at 707-837-9355.
Courtyard by Mariott Santa Rosa
Pliny the Younger Release Week 1
Start Date: 2/3/17
End Date: 2/9/17
Last Day to Book: 1/23/17
Book your group rate for Pliny The Younger Release Week 1
Pliny the Younger Release Week 2
Start Date: 2/10/17
End Date: 2/18/17
Last Day to Book: 1/27/17
Book your group rate for Pliny The Younger Release Week 2
Check out our website for more lodging recommendations and directions.
Distribution:
We will begin distributing Pliny the Younger on draft the week of February 6th in and around Sonoma County and the Bay Area. Stone will likely pick up their shipment for Southern California that week. We will ship kegs to our distributors in San Jose, Sacramento, Oregon, Colorado, and Philadelphia sometime in early February. At this time, we do not know which accounts will receive kegs of Younger. But it will likely be available at many of the same accounts who received it last year since the production numbers should be very similar. It is our recommendation that our accounts tap it as soon as possible after receiving their delivery to preserve the freshness and integrity of the beer. This beer is not meant to age AT ALL! Pliny the Younger is very much like the fresh catch of the day and best enjoyed right away! If you are served old Pliny the Younger from one of our distributed accounts, please notify us so that we can educate them, too!