Asahi Plans $4.9 Billion Bid For SABMiller Assets
The shakeout of the MegaBrew deal will begin to be felt in Eastern Europe. Tokyo-based Asahi Group Holdings is reportedly planning a $4.87 billion offer for SABMiller's beer business in the Czech Republic, Poland, Hungary, Slovakia and Romania, according to Reuters, which credited the Nikkei business daily.
SABMiller will open bidding on its beer interests in the five Eastern European countries next week in a move to appease regulators as the world's second-largest beer company is expected to finalize a $100 billion-plus takeover by Anheuser-Busch InBev on Monday.
The news comes despite Asahi leadership's repeated denials of interest in SABMiller's European assets. However, Asahi has already agreed to a $2.84 billion deal with SABMiller for Italy's Peroni.
AB InBev Pays $6 million to Settle India Bribery Accusations
In other A-B InBev news, the world's biggest beermaker has agreed to pay $6 million to settle accusations that it violated the Foreign Corrupt Practices Act, according to the U.S. Securities and Exchange Commission.
SEC investigators accused A-B InBev of paying off government officials in India by using third-party sales promoters to improve sales of its products there, the federal agency said.
"Anheuser-Busch InBev recorded improper payments by its sales promoters in India as legitimate expenses in its financial accounting, and then exacerbated the problem by including language in a separation agreement that chilled an employee from communicating with the SEC," Kara Brockmeyer, chief of the SEC Enforcement Division's FCPA Unit, said in a press release.
In addition to those charges, the SEC found that A-B InBev attempted to silence a whistleblower by entering into a separation agreement that would have brought a "substantial financial penalty" for breaching a non-disclosure agreement for voluntarily speaking with the SEC about possible violations of the law.
"Threat of financial punishment for whistleblowing is unacceptable," Jane Norberg, acting chief of the SEC's Office of the Whistleblower, said in a press release. "We will continue to take a hard look at these types of provisions and fact patterns."
As part of the settlement, A-B InBev must cooperate with the SEC for the next two years and inform former employees that they are not prohibited from talking with the SEC about potential violations.
Amazon Beer Delivery Coming To Columbus, Cincinnati
Amazon Prime Now members in Columbus and Cincinnati could soon get suds delivered to their doorsteps.
Amazon.com has filed permits with the Ohio Department of Commerce to sell carryout beer, wine and pre-made mixed drinks in Franklin and Hamilton counties, according to the Columbus Business Journal.
Prime Now offers free two-hour delivery of groceries and goods (get it in an hour for a $7.99 fee). Amazon already offers alcohol deliveries in Seattle, Manhattan and Minneapolis,.
If this sounds familiar, it's probably because just last week, on-demand booze delivery service Drizly launched a new beer, wine and spirits marketplace that allows consumers to browse retailer inventories and compare prices, making it more than just another delivery app.
Ex-Stone Brewmaster Mitch Steele Says U.S. Focuses Too Much On IPAs, Pilsner On The Rise
The most dominant beer style in the United States is getting a little too much attention, former Stone Brewing Company brewmaster Mitch Steele told Australian Brew News.
"I think the pendulum has swung way too far into the IPA side," said Steele, who wrote the book on the style, IPA: Brewing Techniques, Recipes and the Evolution of India Pale Ale. "People are putting all their focus on IPAs and variations of IPAs. I'm a lover of all beer styles."
Steele, who plans to open a brewpub in Atlanta, will still brew IPAs, of course, but he'll be branching out to other styles, including lagers. As for which is the next big style in the United States beer market, Steele said to watch out for pilsners.
"It's gotten a reputation among brewers as 'the brewer's beer,'" he told the site. "If a brewer can pull it off and brew a nice pilsner, that's telling you that they're an excellent brewer and they know what they're doing."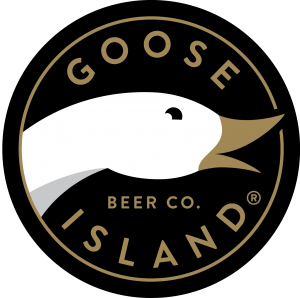 Goose Island To Flash Pasteurize Bourbon County
Goose Island's traditional Black Friday release of its Bourbon County Stout took a hit last year when batches of the highly sought-after beer were recalled due to off flavors that developed from unwanted bacteria in the barrel-aging process.
In a blog post on the Goose Island site, Brewmaster Jared Jankoski said the Chicago-based brewery would solve the problem this year with flash pasteurization, which will provide "microbiological stabilization, which is helpful for wood aged beers where the barrels we use can be inconsistent."
The "gentle heating and subsequent cooling" of BCS will not produce any "discernible flavor impact," he wrote.
Jankoski also promised that Goose Island would be imposing "very strict limits on where our barrels come from and how long we will allow from the time of whiskey extraction to when they arrive here for filling."
Basically, Goose Island wants freshly emptied barrels.
This year's Bourbon County Stout will come in four variants, including the original, Barleywine, Coffee and Proprietor's (made with dark chocolate and chipotle peppers).