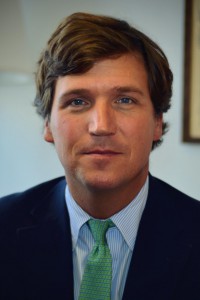 ALEXANDRIA, Va. – The National Beer Wholesalers Association's (NBWA) 79th Annual Convention will take place September 25 – 28, 2016, at the Hyatt Regency Chicago in Chicago, Illinois. Political pundits Tucker Carlson and Bill Press will provide in-depth analysis of this election season during the general session on Tuesday, September 27, the morning after the first scheduled presidential debate.
The pair of pundits were co-hosts of CNN debate show The Spin Room, with Carlson on the political right and Press on the political left. Today, they are both regular contributors on cable news channels and deeply engaged in the pulse of the political cycle.
Carlson is co-host of FOX and Friends Weekend and editor-in-chief of The Daily Caller. When Carlson got his television start in 2000 as co-host of The Spin Room opposite Press, he was the youngest anchor ever on air at CNN. He later was named co-host of Crossfire until 2005 and eventually moved to MSNBC to anchor the Tucker show before going to Fox News.
Carlson began his journalism career in print at the Policy Review, a national conservative journal. He later worked as a reporter at the Arkansas Democrat-Gazette newspaper and The Weekly Standard.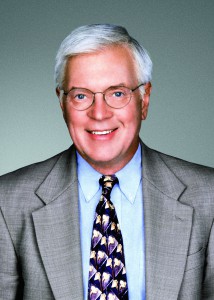 Press is host of The Bill Press Show, a nationally-syndicated radio show airing weekdays on local stations across the country, and he writes a column for The Hill newspaper. In addition to co-hosting CNN's Spin Room, Press was a co-host of MSNBC's Buchanan and Press along with Pat Buchanan and a co-host of CNN's Crossfire.
Press also is a best-selling author, having written several books including Buyer's Remorse which examines the Obama Administration and issues that some progressives have called disappointing.
Press has deep political roots, having held several political positions including chairman of the California Democratic Party.
"NBWA is thrilled to offer a dynamic convention program with insightful speakers, 18 education seminars taught by the industry's leading experts and a two-day Product Demonstration Showcase filled with vendors featuring innovative products and services for beer distributors," said NBWA President & CEO Craig Purser.
Registration is available online at www.nbwa.org/convention. Hotel accommodations at the Hyatt Regency Chicago can be made online or by calling (888) 421-1442. Reference the National Beer Wholesalers Association or NBWA to receive the group rates of $269+tax for single/double occupancy. The last day to make hotel reservations and receive the discounted room rate is August 31, 2016. The NBWA guest room block can sell out prior to this date. Once the block is sold out, room rates cannot be guaranteed.
For more details, please visit the convention page of NBWA's website at www.nbwa.org/convention. Follow #NBWAChicago on social media for additional updates.
About:
The National Beer Wholesalers Association (NBWA) represents the interests of America's more than 3,000 licensed, independent beer distributor operations in every state, congressional district and media market across the country. Beer distributors are committed to ensuring alcohol is provided safely and responsibly to consumers of legal drinking age through the three-tier, state-based system of alcohol regulation and distribution. To learn more about America's beer distributors, visit www.AmericasBeerDistributors.com. For additional updates from NBWA, follow @NBWABeer on Twitter, watch NBWA videos on www.youtube.com/NBWABeer and visit www.facebook.com/NBWABeer.