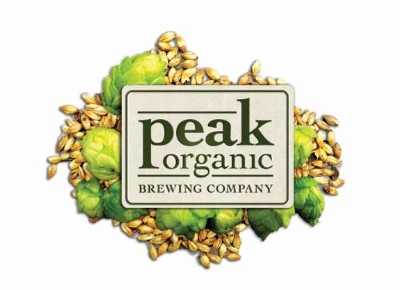 Portland, ME — Putting a unique spin on a classic Summer style, Peak Organic Brewing is looking to capture the hearts of Nitro-beer lovers in the last weeks of Summer with their new White Nitro – the first widely distributed Nitro Belgian Wit. Touching on notes of spice and citrus, the White Nitro showcases a traditional Belgian yeast with a zesty dose of lemongrass. At 4.4% this light, clean White Ale will help continue to expand the Nitro beer category and add an exciting new dimension to nitro options.
As a follow up to Peak's Nitro Stout, the White Nitro floats it's refreshingly brisk, Belgian White body on top of a soft nitro pour, accentuating the mouthfeel of a traditional Wit beer. The wheat Peak Organic has chosen to feature is local organic wheat from Oechsner Farm in Newfield, New York.
"The Nitro lends itself amazingly well to a White Ale," brewer Alex Selby explained. "The way the big, fluffy head from a wheat beer coats the tongue, we saw wheat beers as reminiscent of the Nitro mouthfeel. So this beer takes what the wheat already does and magnifies it. It's an extra soft mouthfeel that is just bursting with flavor. Like drinking a lemony cloud" said Selby.
The Peak White Nitro will be released nationwide August 18th, 2015. It will be a limited release offering available through August and September on draft only. Reach out to Peak on Facebook (www.facebook.com/peakbrewing) to find a location pouring the White Nitro near you.
About Peak Organic Brewing:
Peak is a craft brewing company, dedicated to making delicious beer using local and organic ingredients. We believe that pure ingredients simply taste better. Our mission is to revolutionize the barley, wheat and hop supply chains – stimulating a large increase in sustainable and local growing. Our organic farmers grow the best ingredients in the world. It's our job to showcase their work through delicious beer.
Today, Peak produces 22 varieties, including IPA, Fresh Cut,, Summer Session, Simcoe Spring, Hop Harvest Oktoberfest, Winter Session, Hop Noir, Hop Blanc, Pale Ale, The Local Series (NY, MA, NY and ME), Oak Aged Mocha Stout, Nut Brown, Amber, The Maple Collaboration, Espresso Amber, King Crimson Imperial Red, Pomegranate Wheat, Weiss Principal Imperial Hefeweizen, Nitro Stout, Ginger Saison, Citrus Saison, and Holiday Saison.