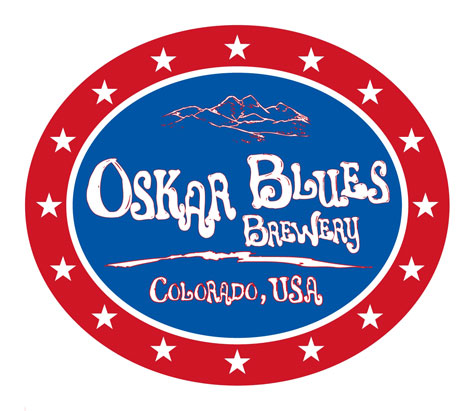 NASHVILLE — The popular North Carolina-based bluegrass ambassadors, Steep Canyon Rangers, are proud to announce a new partnership with Oskar Blues Brewery, brewers of Dale's Pale Ale, Mama's Little Yella Pils, and other craft beers. This collaboration, which kicks off in January 2015, is the culmination of a long-standing friendship rooted in a shared commitment to music, the outdoors, and community-oriented charitable causes. A shared love of craft beer helped seal the deal.
The relationship between Oskar Blues and Steep Canyon Rangers started in the late '90s, when the band met Oskar Blues Soul Founder Dale Katechis during a trek to RockyGrass Festival in Lyons, Colorado. They camped in Katechis' yard, and he invited them to perform at the original Oskar Blues Grill & Brew in Lyons. When the Steep Canyon Rangers started Mountain Song Festival to benefit the Boys and Girls Club of Transylvania County, OBB signed on as the beer sponsor and has since become the exclusive beer of Mountain Song.
The partnership kicks off with a ticketed pre-show Meet and Greet to benefit CAN'd Aid on Saturday, January 10, in The Pulp space at the Orange Peel music venue in Asheville, NC. This casual event will feature Oskar Blues' newest beer release, PINNER Throwback IPA, and a chance to visit with the Rangers. In the first quarter of 2015, the SCR and OBB will announce unique fan opportunities, such as fishing with 20-year veteran fly fishing guide and guitarist Woody Platt and trail running with bassist Charles Humphrey–plus music offers exclusive to fans.
"Partnering with Oskar Blues is exciting," Platt says. "We've personally known Dale and have considered him a good friend for well over 10 years. Now that he and Oskar Blues have a brewery in our hometown of Brevard, NC, this pairing is a perfect fit."
Foremost for both parties are the charitable causes supported by Oskar Blues' CAN'd Aid Foundation, founded in 2013 in response to the flooding that devastated many towns in Colorado, including Lyons. The organization has since expanded to support a variety of causes that align with their passions, including music, the outdoors and sustainability. CAN'd Aid has distributed $700,000 to flood recovery and another $200,000 to other nonprofits across the country. Since the beginning of 2014, Oskar Blues has matched every donation, dollar for dollar. For the last two weeks of this year, Katechis is personally matching every donation as well, making it a triple-pay.
"We're psyched to have the Rangers on board to help support CAN'd Aid," says Katechis. "Opening our expansion brewery in their hometown of Brevard has cemented our long friendship."
"We look forward to using our music and touring to help raise money and awareness for the CAN'd Aid Foundation," adds Platt. "We want to help introduce the Oskar Blues brand to our fans along the way."
About Steep Canyon Rangers
The Steep Canyon Rangers started as a group friends playing music together for fun, but after more than a dozen years together, they are instantly recognized as one of the most successful bluegrass bands touring today. Their recordings and dynamic live performances have earned them many accolades, including Grammy and IBMA Awards, but most important, is the devotion of their fans. The Steep Canyon Rangers are Woody Platt (guitar), Graham Sharp (banjo), Charles Humphrey (bass), Mike Guggino (mandolin), Nicky Sanders (fiddle) and Mike Ashworth (box kit). Seasoned and dynamic, they never fail to thrill their audience with instrumental dexterity and speed, compelling original songs, and the fun they obviously have on stage. They tour between 125 and 150 dates per year, typically splitting their schedule between their own shows and sharing the stage with actor/comedian and respected banjo player Steve Martin and, more recently, with Steve and Edie Brickell.
About Oskar Blues Brewery
Founded as a brewpub by Dale Katechis in 1997, Oskar Blues Brewery launched the craft beer-in-a-can apocalypse in 2002 using a tabletop machine that sealed one can at a time. In 2008, the makers of the top-selling pale ale in ColoRADo, Dale's Pale Ale, moved into a 35,000-square-foot facility in Longmont, ColoRADo. The brewery has since experienced explosive growth-packaging 59,000 barrels of beer in 2011 and 86,750 barrels in 2012. In December of 2012, Oskar Blues opened the doors to an additional brewery in Brevard, North Carolina. Recently, Oskar Blues secured an additional 60,000 square feet in their Colorado location to allow additional production and add six full-size Brunswick bowling lanes to the Tasty Weasel Taproom.Together, the breweries packaged 119,000 barrels of beer in 2013, distributing trailblazing craft brews to 36 states and Washington, D.C.
http://www.facebook.com/OskarBluesCans
http://www.facebook.com/OskarBluesSoutheast
http://twitter.com/oskarblueswnc
http://www.youtube.com/oskarbluescans
About CAN'd Aid Foundation 
The Oskar Blues CAN'd Aid Foundation digs beer, bikes, music food and family – and is rallying around what we love to raise money for things that matter.  CAN'd Aid was formed as an immediate response to the massive flooding that devastated our hometowns of Lyons & Longmont, CO, in September 2013. To date, CAN'd Aid has donated $750,000 for flood recovery and an additional $200,000 to charitable causes focused on outdoor recreation, child & family advocacy, arts & culture and sustainability initiatives.  Shakin' things up in the world of non-profits, the public charity features funky, fractured, grassroots grants to fund worthy projects from coast to coast. By putting our own spin on what charitable giving looks like, we're able to stay nimble, respond quickly and stay true to our roots. Every dollar raised by the CAN'd Aid Foundation is matched by Oskar Blues Brewery-doubling the "do-goodery" and maximizing the reach.
http://foundation.oskarblues.com/  
http://www.facebook.com/CANdAidFoundation 
http://twitter.com/CANdAid