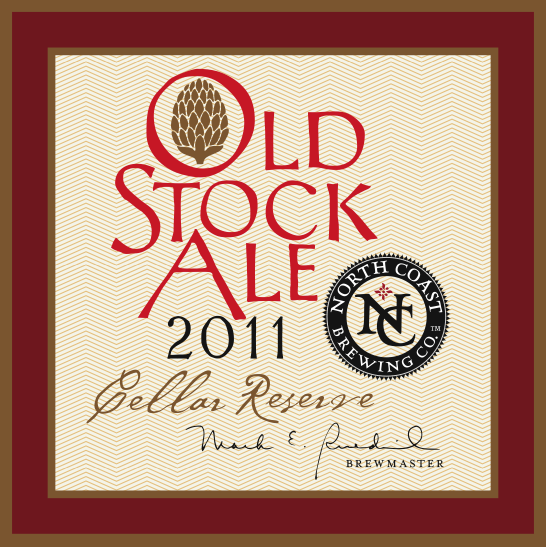 Fort Bragg, CA — Old Stock Ale 2011 Cellar Reserve is a small batch, limited release that has been aged in brandy barrels. The aging process gives this world-class beer added layers of complexity and flavor. This is the third in a series of the Old Stock Ale Cellar Reserves. Previous offerings were vintage 2005 and 2009, released in 2007 and 2011 respectively.
Bottled in a 500 ml bottle with a cork and wire finish, it is a memorable drink that should be enjoyed as a unique offering.
ABV 15.2%
Recommended serving temperature 60┬░
About North Coast
A pioneer in the craft beer movement, North Coast Brewing Co. opened in 1988 as a local brewpub in the historic town of Fort Bragg, located on California's Mendocino Coast. Over the last quarter century, it has developed a reputation for producing exceptional quality beers that are distributed internationally. The brewery has won more than 70 awards in national and international tasting competitions. North Coast Brewing brands include Red Seal Ale, Scrimshaw Pilsner, Old No. 38 Stout, Blue Star Wheat Beer, Old Rasputin Russian Imperial Stout, PranQster Belgian Style Golden Ale, Acme Pale Ale, Acme IPA, Old Stock Ale, Brother Thelonious Belgian Style Abbey Ale, Le Merle Saison and Grand Cru.