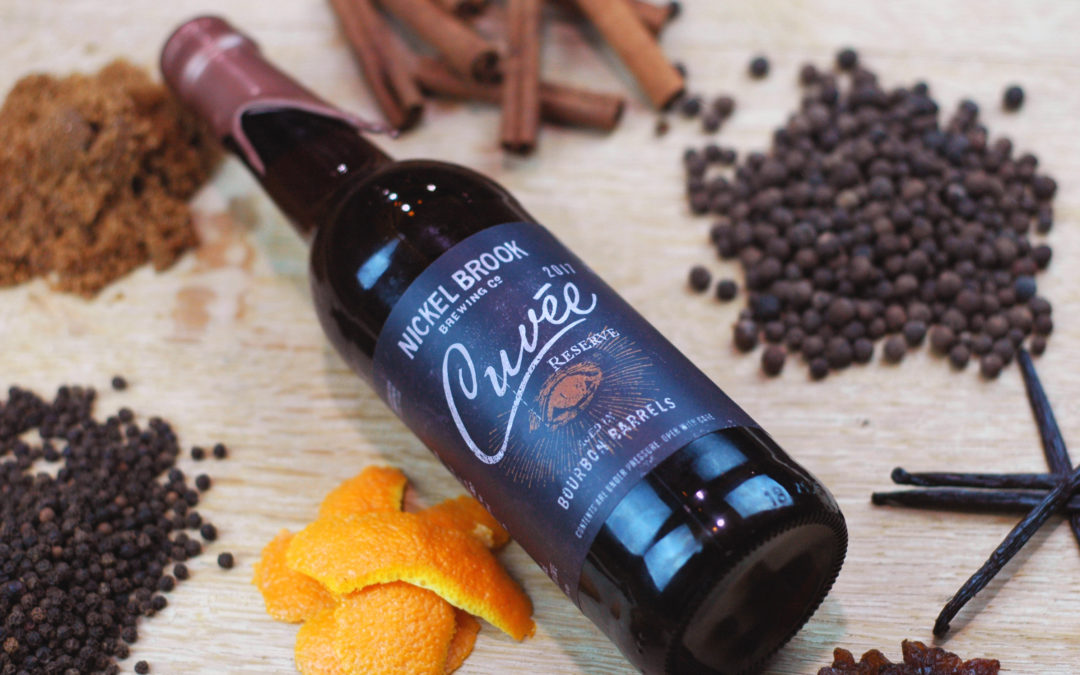 BURLINGTON, Ontario — Nickel Brook announced today that the first in this Winter's crop of barrel-aged beers will be available starting Friday December 1st at the brewery Bottle Shop. It will begin shipping to LCBO stores across the province on Demcember 4th. Nickel Brook will also be releasing a limited number of cellar-conditioned 2016 vintage bottles exclusively through the Bottle Shop.
Cuveé is a rich auburn reserve ale, brewed with premium European and North American malts, Caribbean Demerara and a special blend of fruits, herbs and spices. It is aged for a full year in Bourbon barrels with wild yeast and bacteria, resulting in a funky and complex winter warmer with notes of black pepper, orange peel and vanilla bean.  It boasts a score of 89 on Ratebeer.com and won Gold at the 2017 Ontario Brewing Awards.
This year's batch will be available in hand-waxed 500ml bottles, perfect for enjoying with friends or ageing in your cellar.  Select bars across the province will be tapping kegs of Cuvee throughout the winter.
Nickel Brook continues to grow its Barrel House program, boasting over 500 barrels of various origins, including Kentucky bourbon, new white oak and Ontario Pinot Noir barrels. Beers are aged for at least a year, tested throughout the process, then blended by smell and taste to create bold, exciting flavours that can't be achieved through brewing alone.