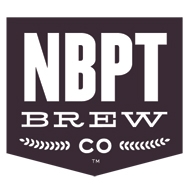 NEWBURYPORT, MA — The Newburyport Brewing Company(TM), Massachusetts' only all-can and keg craft brewery, announced today that it is partnering with Boston's premier comedian, Dave Russo, to bring an evening of comedy featuring Lenny Clarke to the South Shore Music Hall in Quincy on Friday, May 31, 2013.
"This incredible night of comedy is kicking off a monthly show that I will host at the South Shore Music Hall. We are bringing talented national and regional acts to promote great comedy in the Boson area. I am excited to partner with Massachusetts' newest brewery, The Newburyport Brewing Company. Everyone loves great local beer and a good laugh," said Dave Russo.
"We are in the business of making people happy by providing great local craft beer," explains Chris Webb, co-founder of The Newburyport Brewing Company. "We are fired up to be partnering with Dave, Lenny Clarke and The South Shore Music Hall for what is sure to be a sold out show and an awesome night of beer and laughs.
Tickets are available at www.ticketfly.com
About the Newburyport Brewing Company
The Newburyport Brewing Company is a privately held craft brewery dedicated to brewing the highest quality beer products to regional consumers. Founded in 2012, the Company is Massachusetts' only exclusive keg and can craft brewery. Co-founded by two local Newburyport entrepreneurs, musicians, and home brewers — Chris Webb and Bill Fisher — the company aims to capture the essence of Newburyport's quaint seaside character across a line of great tasting handcrafted ales. Newburyport Pale Ale(TM), Plum Island Belgian White(TM), and Green Head IPA(TM). Visit us on the Web at http://www.nbptbrewing.com, on Facebook at /NewburyportBrewingCo or follow us @NBPTbrewing.
About the South Shore Music Hall
The South Shore Music Hall is the premiere destination for live music south of Boston. Located in Quincy, it continues to cement its reputation as the entertainment destination of the South Shore with their debut comedy show of Dave Russo and Lenny Clarke on May 31, 2013. Dave Russo who has been featured on Comics Come Home, E! can also be seen on NESN's Dirty Water TV.