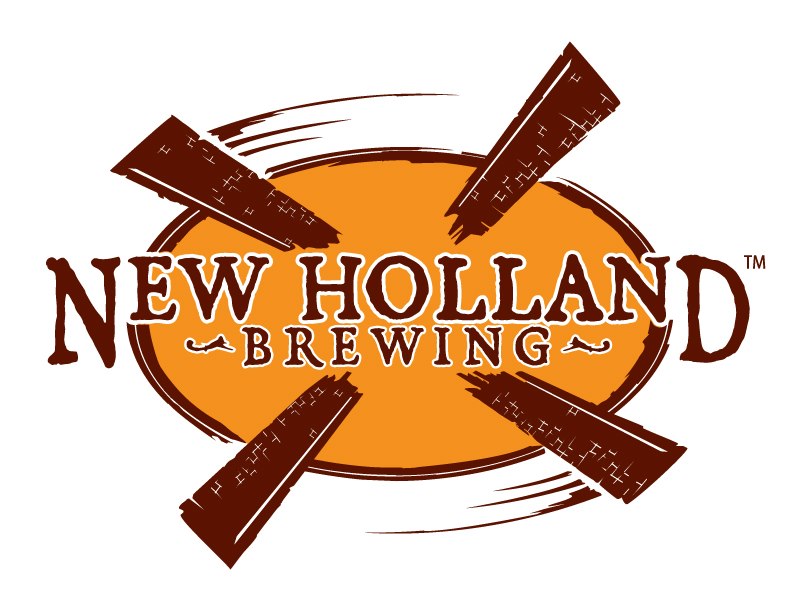 DETROIT — Earlier this month, Carhartt, America's legendary work wear brand, and New Holland Brewing Co., brewers of craft beer and spirits, announced The Road Home to Craftsmanship tour — a nearly 1,300-mile road trip from Detroit to Denver that will act as a national release party for their collaboration brew — The Carhartt Woodsman.
Today, New Holland and Carhartt released the details of the tour, as well as The Carhartt Woodsman distribution information, so that thirsty craft fans can find the barrel-aged pale ale near them. Local watering holes carrying The Carhartt Woodsman can be found throughNew Holland's Beer Finder at newhollandbrew.com/finder.
To kick things off, the Road Home crew will be packing up New Holland's newly-renovated 1949 Spartan trailer, along with their tents and sleeping bags as they host a series of events from September 20-October 4, on their way to the Great American Beer Festival (GABF) inColorado.
"We can't wait to hit the road with our friends at Carhartt," says New Holland Vice President of Brand and Lifestyle, Fred Bueltmann. "After all the planning and prepping, we are finally ready to hang in some great hard working towns, sit down with local craftspeople and tradespeople and talk about something we're all passionate about — what it is to live a craft life."
The Road Home to Craftsmanship tour will hit Detroit; Holland, Michigan; Milwaukee;Chicago; Des Moines, Iowa; Omaha, Nebraska and Denver with full event details HERE.
"It's time to hit the road and share this brew with those it was made for, the men and women who are building America," said Senior Vice President of Marketing at Carhartt, Tony Ambroza. "The Road Home to Craftsmanship will foster the opportunity for us to get closer to our consumer and share conversations of hard work, creativity and craftsmanship with them along the way."
As the penultimate stop on The Road Home to Craftsmanship Tour before the GABF hits in full swing, Carhartt and New Holland are hosting the Carhartt Woodsman Mountainview Cookout for their industry friends on Tuesday, September 30th. National bluegrass artistsJohn Driscoll Hopkins of Zac Brown Band, Levi Lowry and Friends will entertain the crowd alongside plenty of refreshing Carhartt Woodsman and other New Holland beers, and a collaborative cookout featuring Chef Brandon Johns of Ann Arbor's Grange Kitchen and Bar, and Serendipity Catering of Denver. For the enthusiastic public, The Road Home crew will post GPS Coordinates at 12 Noon on Tuesday, September 30th on the Carhartt Woodsman blog. The first 50 fans to find the party will receive complementary VIP Badges to the event, which begins at 5 pm, while other guests will still be welcome to enjoy the music and mountain views.
"We're stopping at great craft supporters across the Midwest and Great Plains," continued Bueltmann. "It is a remarkable opportunity for people to meet the Carhartt Woodsman and take a minute to Stop and Taste."
The Carhartt Woodsman will be available in some markets in the following states: CO, CT, GA, IA, IL, IN, KS, KY, MA, MI, MN, MO, NC, ND, NE, NJ, NY, OH, PA, RI, SC, TN, TX, VA, VT, WI, and Washington DC.
Fans can follow The Carhartt Woodsman on tour on Facebook, Twitter and Instagram #CarharttWoodsman.
About Carhartt, Inc.
ÔÇ¿Established in 1889, Carhartt is a global premium work wear brand with a rich heritage of developing rugged apparel for workers on and off the job. Headquartered in Dearborn, Mich., with approximately 4,400 employees worldwide, Carhartt is family-owned and managed by the descendants of the company's founder, Hamilton Carhartt. For more information, visit www.carhartt.com.
About New Holland Brewing Co.
ÔÇ¿New Holland Brewing Company's deep roots in the craft industry go back to 1997. Our role as an integral member of the artisan approach is something we take seriously, yet engage lightheartedly. We believe the art of craft lives in fostering rich experiences for our customers, through creating authentic beer, spirits and food while providing great service. Recognized for our creativity and artistry, our mission to improve the lives of craft consumers everywhere is seen in our diverse, balanced collection of beer and spirits.ÔÇ¿www.newhollandbrew.com
About The Carhartt Woodsman
The Carhartt Woodsman — a Barrel-Aged Pale Ale will be available across the country in fall 2014. Michigan-grown Cascade hops bring a brightness to this barrel-aged American pale ale. The Carhartt Woodsman is a session beer based on its easy going 4.5 % alcohol by volume, its malt sweetness and toasted oak combine for a smooth, refreshing finish. Pairings: Burgers, BBQ, and a job well done.