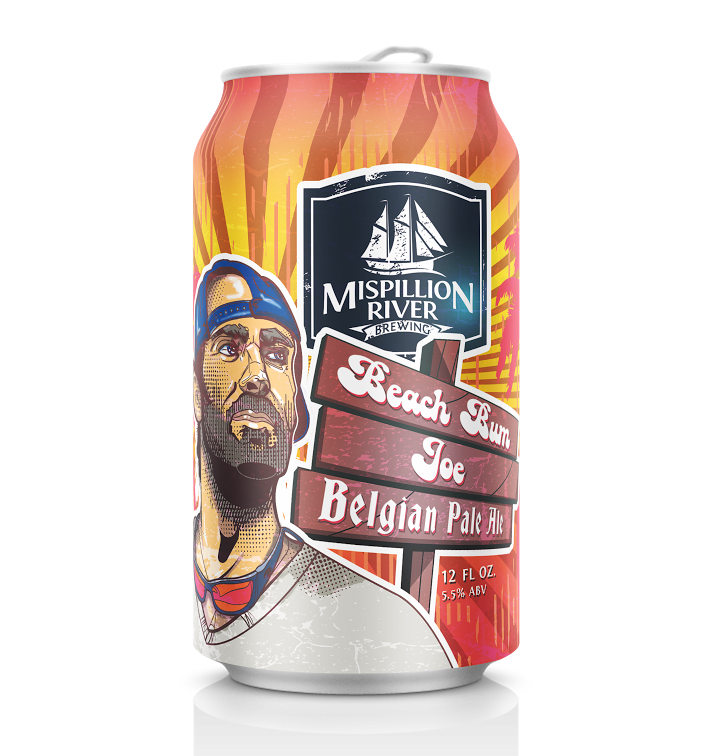 Milford, DE — Mispillion River Brewing has released Beach Bum Joe to the market this week.
Beach Bum Joe, silver medalist at the 2014 World Beer Cup® in the Belgo-American Ale category, is a combination between an American Pale Ale and a Belgian Golden Ale. Belgian yeast provides fruity notes and Citra hops contribute tropical notes to this light, crisp, refreshing beer. First conceptualized on a Floridian beach by two friends with a few too many beers on a Sunday Funday long ago, this 5.5% ABV immortalizes one of its creators in its name.
El Presidente, Eric Williams, stated, "I am also super excited about this."
Beach Bum Joe will be joining Reach Around IPA as a year-round brew and is only available in Delaware.
About
Mispillion River Brewing aims to be recognized by its customers and the brewing industry for producing the highest quality craft beer. The brewery, located at 255 Mullett Run Street Milford, DE 19963, is open for samples, pints, and growler fills Wednesday thru Sunday and tours are offered on Saturdays from 1-4pm. For more information, visit mispillionriverbrewing.com