LONGMONT, CO —
With a recent market entrance, new beer releases, and a state-of-art sensory lab set to be completed this month, the ESOP organized brewery is coming off an active first quarter. On the heels of the Brewers Association's Top 50 Craft Brewery List, Left Hand Brewing Co. comes in at 39, with a production of 82,849 bbls removed. With 10 straight years of double digit growth, this marks Left Hand's 5th year as a Top 50 craft brewery.
Earlier this March, Left Hand increased their distribution footprint to 36 states after entering the Louisiana market. In addition, they have added seven new sales positions this year in order to strengthen support across their expanded distribution and through all channels. Left Hand launched two new beers this spring, Hard Wired Nitro and Wicked Juju, with four new brands to be released in 2016, including a new American IPA – Extrovert.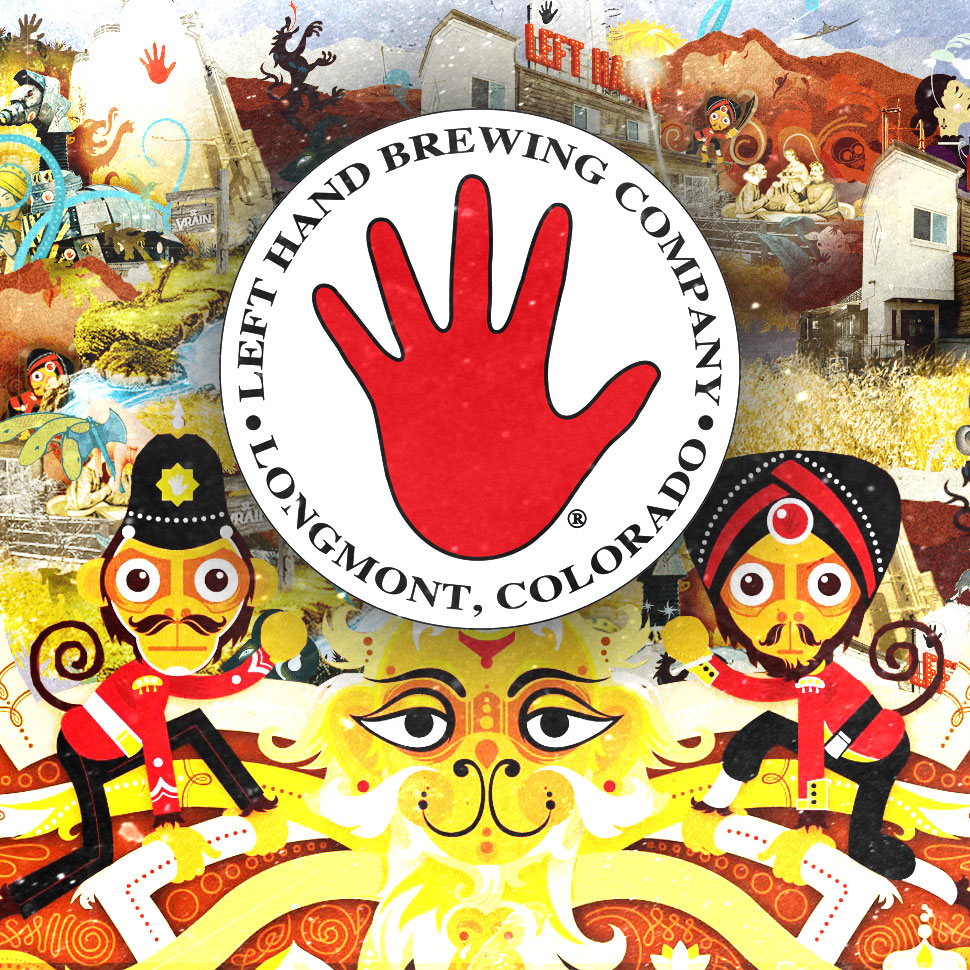 Moreover, the brewery's recently installed 7 bbl pilot system is in full swing with over thirty small batches planned for the year. Left Hand will expand their cold storage to 12,500 sq ft this year, increasing their onsite cooler capacity by 150%. The brewery's new lab facility is set for completion this April, complete with a walk-in cooler and a sensory lab with five individual tasting booths. The QA/QC program has additionally increased its analytical capability with qPCR for stronger beer spoiler identification and a distillation apparatus allowing the measurement of VDKs. "It's exciting to introduce new beers, put more feet on the street, and to continue to invest in the quality of our beer. There's so much we can do this year, and this is just the beginning." comments Chris Lennert, COO.
Left Hand has hired 15 additional team members this year, bringing the brewery to 124 employees. Last summer, Left Hand announced their progression to an Employee Stock Ownership Plan, solidifying their investment in broad employee ownership. "It's not about maximizing immediate financial return. We have a longer view. Money is only a tool to serve our greater mission," comments Eric Wallace, CEO. "Left Hand is about brewing great beer, giving back to our community, and perpetuating a participative employee culture. With the implementation of the ESOP, it is our resolve to keep our vision alive and prosperous." Left Hand has continued their commitment to independence, beer quality and being a positive participant in the community. In 2016, Left Hand earned three GABF medals and two European Beer Star awards in addition to contributing $687K to the community and beyond.
About Left Hand Brewing Company
Celebrating twenty-two years of brewing a well-balanced portfolio of craft beers, Left Hand Brewing Company is located at 1265 Boston Avenue in Longmont, Colorado. Left Hand is one of the most honored and recognized breweries in the state, with over 27 Great American Beer Festival medals, 9 World Beer Cup awards, and 9 European Beer Star awards. Famous for their Nitro series, Left Hand Brewing established America's original Nitro bottle with their popular Milk Stout Nitro. Left Hand's collection of perennial and seasonal beers are available in 36 states & DC. Employee Owned, Righteously Independent. Distribution: AL, AZ, CA, CO, CT, DC, FL, GA, IA, IL, IN, KS, KY, LA, MA, MD, ME, MI, MO, MN, NC, NH, NJ, NM, NV, NY, OH, OK, PA, RI, SC, TN, TX, VA, VT, WA, WI