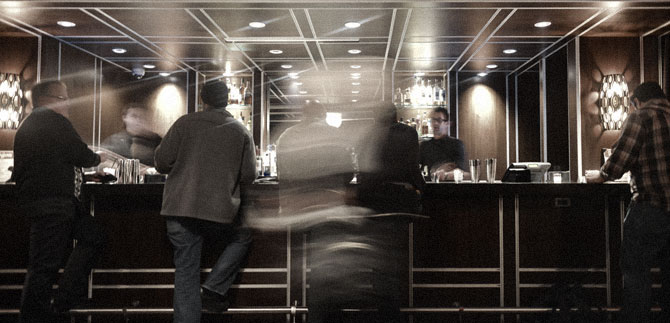 Wisconsin Craft Beverage Coalition Formed
Wisconsin breweries, wineries and distilleries have joined forces to form the Wisconsin Craft Beverage Coalition in order to beat back efforts by the state's wholesalers to reform the three-tier system, The Cap Times reported.
"The coalition will work to promote legislation that will allow Wisconsin's craft beverage industry to grow and thrive and will raise awareness of all legislative and special interest proposals that would harm our small businesses," the group said in a press release announcing its formation.
Earlier this month, Brewbound reported that the state's craft brewers were at odds with wholesaler groups pushing for stricter boundaries among the three tiers of the alcohol industry.
The Wisconsin Beer Distributors Association and the Wisconsin Wine and Spirits Institute had been circulating a proposal that would eliminate crossover among the tiers by barring a permit or license holder in one tier from holding an interest or ownership in another. Additionally, the legislation sought to create a government agency, the Office of Alcohol Beverages Enforcement, to police the industry, a job that currently falls on the Department of Revenue.
"By uniting the small breweries, wineries and distilleries from across the state, the Wisconsin Craft Beverage Coalition will serve as a unified voice to help educate policy makers in the state and local level about the economic, employment and tourism opportunities that local craft beverage producers provide to their communities," the group said in the release.
The Wisconsin Craft Beverage Coalition's board is made up of Wisconsin Brewers Guild and Brewing Projekt owner William Glass, Wisconsin Winery Association president and Fisher King Winery owner Alwyn Fitzgerald and Wisconsin Distillers Guild president and Twisted Path Distillery owner Brian Sammons.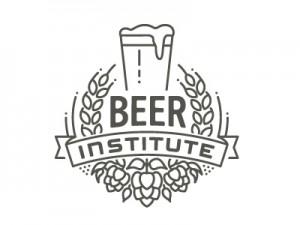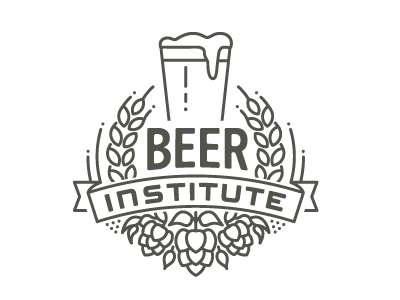 Beer Institute Announces Latest Domestic Tax Paid Estimates
The Beer Institute, citing Alcohol and Tobacco Tax and Trade Bureau (TTB) figures, yesterday published an unofficial estimate of domestic tax paid shipments for U.S. beer producers through the month of May. Though shipments were down in each of the last three months, May shipments improved, up 3.8 percent versus the same period in 2016.
U.S. brewers shipped a total of 16,272,000 barrels of beer in May, according to the BI. However, the total number of shipments for the year — 70,026,000 — is down 2 percent (1,419,967 barrels) compared to the same five month period last year.
Brewers Association Economist Examines Beer Styles
Brewers Association chief economist Bart Watson recently took a deep look beer styles after market research firm IRI Worldwide, which now tracks 89 different "traditional beer styles," "reworked" its beer style database to include more offerings.
Looking at IPA trends in IRI's multi-outlet and convenience channel, Watson noted that all IPA styles have climbed from an 8.9 percent volume share of BA-defined craft in 2011, to 25.2 percent in 2016.
Meanwhile, "American IPA" still owns the largest percentage of category sales (76.4 percent last year) although other IPA sub-styles such as "fruit," "session" and "imperial" are chipping away at its share.
You can read more of Watson's analysis here.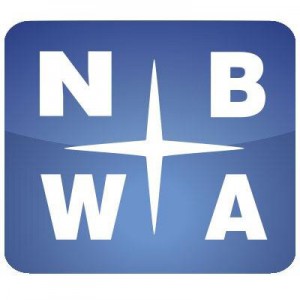 Ninth Circuit Upholds California Tied-House Laws
An en banc panel of the United States Court of Appeals for the 9th Circuit came to a 10-1 decision to uphold California's tied-house laws banning brewers and wholesalers from providing anything of value, directly or indirectly, to retailers in exchange for advertising their beverages.
Retail Digital Network (RDN) had challenged the ban on First Amendment grounds as it sought to sell advertising to suppliers and wholesalers that would run on digital advertising screens that the company had installed in liquor stores. RDN would then split the revenue with the retailers.
Judge Richard A. Paez noted that California law "directly and materially advances the state's interests in a triple-tiered distribution scheme."'
"Without such a provision, retailers and wholesalers could side-step the triple-tiered distribution scheme by concealing illicit payments under the guise of 'advertising" payments,'" Paez wrote.
NBWA president and CEO Craig Purser applauded the decision in a press release:
"The 9th Circuit ruling today is a significant win for state-based alcohol regulation and statutes designed to prevent vertical integration and preserve the independence of each tier in the alcohol industry," he said. "This is an important decision for responsible alcohol regulation and avoids a dangerous precedent that would have undermined states' primary authority to regulate alcohol."
Read the opinion here.
Maryland Task Force Attempting to Decipher New Law
Maryland Comptroller Peter Franchot's 40-member "Reform on Tap" task force met for the second time a couple of weeks ago in an attempt to decipher the meaning of several facets of House Bill 1283, which added restrictions for the state's craft breweries.
Task force member Liz Murphy recapped the latest meeting on her Naptown Pint beer blog, highlighting the difference in taproom regulations in Maryland versus neighboring states Virginia, Delaware and Pennsylvania as well as Washington, D.C.
"Where other states seem to streamline their rules or embrace no limits around breweries, Maryland is a proverbial Smith Island Cake of layered regulatory complexity and confusion," Murphy wrote.
She continued: "Maryland breweries are drowning under a mountain of regulations they need to follow in order to keep their doors open, and a good number of them fall into two buckets: They're arbitrary, or they're virtually indecipherable. (Sometimes, they're that extra potent combination of arbitrary and indecipherable.)"
HB 1283 allows the state's brewers to sell up to 3,000 barrels of beer directly to consumers in their tasting rooms. However, the final 1,000 barrels must be repurchased from a wholesaler, which the state's brewers opposed. The new law also hampers aspiring brewers in the state by imposing rigid taproom hours on new breweries, requiring most to close at 10 p.m. However, the bill grandfathers in existing breweries' hours.
Click here to read more about the ongoing saga.
Shore Point Lock Out Ends; Clare Rose Reopens Negotiations
New Jersey-based Shore Point Distributing Company's seven-week lockout of more than 100 warehouse workers and truck drivers came to an end last week after the wholesaler reached an agreement with union officials, NJ.com reported.
On April 30, the wholesaler locked out 113 workers after contract negotiations broke down.
"We feel it's a fair deal," secretary-treasurer of Teams Union 701 secretary-treasurer Ron Lake told the outlet.
Under the new three-year deal, workers will receive an annual 50-cent (per hour) raise, workers will enter a union medical plan with set rates and the company will transition to a 401K from a pension plan, although employees will reportedly receive a "substantial amount of money" toward the new plan.
"We feel we won this and they learned that they made a big mistake," Lake told NJ.com.
Meanwhile, Long Island's Clare Rose has reopened negotiations with striking union workers.
Warehouse workers and drivers began striking on April 23 after negotiations between the two sides collapsed and the distributorship cut wages by 30 percent and ended an employee pension plan.
In a press release, issued June 23, Teamsters Local 812 president Ed Weber said the strike would continue while the two sides negotiated a new contract with a professional mediator.
"Our members have sacrificed a lot over the last two months, but they did it to protect the jobs that their families depend on," Weber said in the release. "We hope that through continued negotiation we can reach a new contract that restores our members livelihoods and retirements. But make no mistake, the strike is not over and we will continue fighting to defend these Long Island working families."
Full Sail Now Offering Contract Brewing Services
Oregon's Full Sail Brewing Company is opening up its Hood River facility for alternating proprietorships and contract production.
The 30-year-old brewery operates a 200-barrel brewhouse with Meura Mash Filter and Alfa Laval Centrifuge.
The minimum batch size per brand is 180 barrels, and the company is offering use of its on-site quality control lab as well as packaging equipment for bottles, cans and kegs. Additional information is available on the brewery's website.