Texas Lawmakers Move to Curtail TABC Travel on Taxpayers' Dime
Texas lawmakers have cut the travel budget of the state's alcoholic beverage commission. The House of Representatives voted unanimously to slash the budget after a Texas Tribune report surfaced revealing that TABC leaders had spent thousands of taxpayer dollars to attend meetings, funded by the liquor industry, in exotic destinations such as Hawaii.
The amendment attached to a budget bill would ban out-of-state travel unless it's for "bona fide and documented law enforcement or investigative activities." The amendment also outlaws the agency and its employees from accepting payments from "any trade, professional or industry organization … for any purpose."
The Tribune reported that TABC leaders spent more than $10,000 on a 2013 trip to Hawaii and $8,000 on a 2015 trip to San Diego to attend National Conference of State Liquor Administrators meetings, according to the Tribune. Other trips included stops at a casino in Atlantic City and a golf and spa resort in Palm Harbor, Florida.
"To be that close to the industry that you're regulating, as executives of an agency, is just unacceptable," Isaac told the Tribune. "This is just government at its worst. This is exactly what people are fed up with."
The TABC has proven to be a thorn in the side of the state's craft brewers in recent years. In 2015, Dallas-based Deep Ellum sued the state agency challenging the constitutionality of a state law that prohibiting licensed breweries from selling to-go beer at breweries.
Last month, the 20-month saga between Austin, Texas-based Cuvee Coffee and the Texas regulatory agency over the legality of crowler machines finally concluded with the TABC returning the coffee shop's crowler, which it seized during a September 29, 2015, raid of the retail store.
"It's over man," Cuvee founder and CEO Mike McKim told Brewbound at the time. "It's all over. The great news is now retailers in the entire state of Texas, if they have a BG license and can sell beer and wine for off-premise consumption; a crowler is now a vessel that they're allowed to use."
Despite several rulings in favor of Cuvee, the TABC continued the fight to stifle the use of crowler machines, which seal 32 oz. cans of to-go beer.
White Sox Cut Deals with Goose Island, Bell's, Pabst, Founders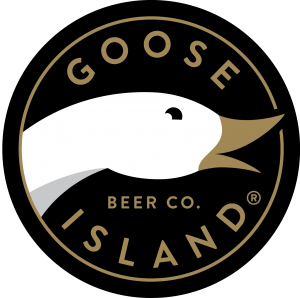 The Chicago White Sox's most interesting off-season move may be the changes it recently made to beer menus at Guaranteed Rate Field, the club's home stadium. The franchise has announced marketing deals with Goose Island Beer Co., Pabst Brewing, Bell's Brewery, Founders Brewing and Modelo Especial, according to the Chicago Tribune.
This season marked the end of the ballclub''s three-decade partnership with Miller Brewing at Guaranteed Rate Field.
"We're looking at it a little bit differently. A lot of teams have the strategy of less is more. We're taking the strategy that more is more," Brooks Boyer, senior vice president of sales and marketing for the White Sox, told the outlet.
Gone is the Miller Lite Bullpen Sports Bar in right field. In its place, a "Craft Kave" with 75 craft beers on tap has emerged.
Meanwhile, the Washington Post explored Boulevard Brewing Company's deal to become the official craft beer partner of the Kansas City Royals — a first of its kind deal according to Major League Baseball.
"We knew when it was time to make a transition, if it was going to be a transition, we'd like to have Boulevard involved in a bigger and better way," Royals' vice president of publicity Toby Cook told the Post.
The Boulevard-Royals deal allows the brewery to use the team's logo on bottles of KC Pils and Unfiltered Wheat Beer in the Royals Midwestern TV footprint.
"We wouldn't be surprised if we see other teams doing something similar," Cook told the outlet.
The partnership with Boulevard was struck as the Royals' deal with Anheuser-Busch expired and as MillerCoors was inking an agreement to become the team's official sponsor and have its Miller Lite offering be named as the official team beer. Boulevard's distributor, Central States, also sells MillerCoors products.
Nevada Lawmaker Aims to Limit Number of Brewpubs and Beer Being Sold
A bill in the Nevada legislature would limit the number of brewpubs in Nevada to two locations and cutback the amount of beer that they could sell to consumers, the Reno Gazette-Journal reported.
Assemblywoman Irene Bustamante Adams is sponsoring Assembly Bill 431, and the Gazette-Journal reported that she received $8,500 in campaign contributions last year from wholesalers and Anheuser-Busch InBev.
Nevada currently doesn't limit the number of brewpubs that an owner can operate. Those pubs can make 15,000 barrels of beer annually, and there are no caps on how much beer they can sell.
However, the bill would increase the cap to 20,000 barrels but limit the amount of to-go sales to 2,000 barrels. The bill would impact about 37 brewpubs in the state.
"That bill would … make us the second-worst craft brew state in the country," Don Vetter, a spokesperson for the Nevada Craft Brewers Association, told the outlet. "For brewers across the state, the bill is seen as detrimental to a growing economic powerhouse of small businesses based around a tight-knit culture and community involvement."
AB 431, partially written by Alfred Alonso, a lobbyist representing Nevada distributions, has yet to be formally debated.
A second bill, SB 130, would raise the production cap to 30,000 barrels annually for all Nevada brewpubs. It has passed through committee
Northern Brewer Offers Goose Island Homebrew Kits
Last October, ZX Ventures, A-B InBev's "disruptive growth organization," acquired Minnesota-based Northern Brewer Homebrew Supply and its sister company, Midwest Supplies. The result of that takeover is now being seen as Northern Brewer has begun selling Goose Island Milk Porter homebrew kits.
The homebrew kit is part of Northern Brewer's first "Brew. Share. Enjoy. Brewery Edition Kits." The company said it partnered with Goose Island brewmaster Jared Jankoski to scale the recipe "while retaining every last drop of its decadent, deep chocolate hue and oh-so-sippable character."
The Milk Porter had been available exclusively at Goose's Fulton & Wood taproom in Chicago, and now, for about $55, you can brew it yourself.
New Orleans Brewers Fear Closures Under New Regulations
A new advisory from the Louisiana Office of Alcohol and Tobacco Control has several of the state's breweries concerned for the future, according to the Advocate. Prior to the advisory, all of the state's breweries were issued "cease and desist" letters in the fall — and some were cited for practices they thought were allowed such as holding yoga events, booking live music and hosting food trucks.
NOLA Brewery founder and CEO Kirk Coco told the Advocate that a new regulation requiring that food sales must be "incidental to the beer sales" and not exceed 25 percent of a breweries' beer sales will shut down a newly opened barbecue restaurant inside his brewery.
The ATC has since suggested changing the requirement to 25 percent of all sales, and Coco reportedly said that would be "more than adequate."
Coco predicted that there could be as many as four brewery closures in the next six months.
Meanwhile, Parish Brewing Company owner and brewmaster Andrew Godley reportedly is considering a move out of state due to the new regulations.
"I am in the process of planning a multi-million dollar expansion and I am considering doing so across the border in Texas or Mississippi if the government is against breweries here," Godley told the outlet.
Rick Astley Brews with Mikkeller
Earlier this year, it was revealed that Rick Astley, singer of "Never Gonna Give You Up," was collaborating with Mikkeller on a new lager. So what happened when the singer met brewer Mikkel Borg Bjergsø?
Vice put together a 12-minute documentary about the meetup — and make sure you turn on the subtitles.
Watch the Trailer for Golden Road's Meg Gill's Reality Series
Elsewhere in the world of Vice Media, Viceland has released the trailer for Beerland, which features Golden Road founder Meg Gill. The show premieres April 27.