A-B Promotes Patchogue in New Blue Point Campaign
Until you've visited Long Island's Patchogue, you won't realize just how accurate Anheuser-Busch InBev's new ad campaign for Blue Point Brewing actually is.
Unveiled yesterday, the 30-second "Patchogue's Got it All" spot, created by branding and marketing firm VSA Partners, toasts the rather unexciting parts of Patchogue — like a phone booth, a water tower and a t-shirt printing shop.
Featuring a local resident who explains "what makes Patchogue, NY so great," the ad goes out of its way to show, rather than tell, viewers about Blue Point Brewing and its flagship Toasted Lager. There are no explicit mentions of the beer, but plenty of visual cues to let you know what the ad is selling.
Print and digital ads will reach 23 East Coast, Southeast and Midwest markets, according to AdAge. Radio and outdoor media will target the New York market, the publication added.
The campaign also coincides with the release of redesigned packaging for Toasted Lager as well as an updated Blue Point Brewing logo. It also comes ahead of a planned distribution expansion into 10 more states before the end of the year.
Currently distributed in 32 states, A-B has expanded availability of Blue Point's core lineup into 17 additional markets since acquiring the brewery in early 2014.
It's not the first time A-B has made a push to promote Toasted Lager. Last December, the company launched its "Boston Toast Party" campaign that pitted Toasted Lager against Boston Lager in a blind taste test. And while more than 61 percent of the 1,200 customers that were sampled chose Toasted Lager, only 141 people watched the video on YouTube.
In other Patchogue news, A-B is reportedly looking to purchase the Briarcliffe College building located at 225 West Main Street, which will be vacated by 2018 when the school closes its doors.
Hard Rock Hotel & Casino Las Vegas to open Nevada's first Goose Island pub
The Goose is flying west to Sin City.
This month, Goose Island will move into a 3,500 sq. ft. pub inside of the Hard Rock Hotel & Casino in Las Vegas. The space was formerly occupied by New York sports bar The Ainsworth.
According to a press release, the new Goose pub will pour eight beers on tap, including 312 Wheat Ale, Four Star Pils, Green Line Pale Ale, Honker's Ale, Goose IPA, Matilda, Sofie and Summertime Kölsch.
"We've been pouring Goose Island beers at our venues for quite some time now," Jon Newton, vice president of food and beverage at Hard Rock Hotel said in the release. "We are honored to welcome the pub to the Hard Rock Hotel family and are excited to serve the best beers in town."
Buffalo Wild Wings Testing To Go Beer Sales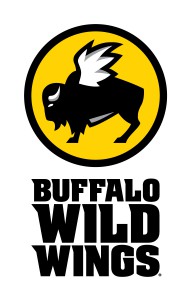 Minneapolis-based restaurant chain Buffalo Wild Wings is eyeing to-go beer sales, according a report from Crain's Chicago Business.
The company, which has 1,700 locations nationwide and says 15 percent of its diners place takeout orders, is working with MillerCoors and Anheuser-Busch to determine how and where it could sell beer for off-premise consumption, according to Crain's.
"The question we're trying to answer is: Is there a way we can sell to-go beer to our guests in a way that provides value to them and us, so that they don't pick up food from us and make an extra stop to pick up beer somewhere else on their way home?" beverage director Patrick Kirk told the outlet.
To-go sales in cans, bottles and resealable containers such as growlers could begin this fall.
Melvin Brewing to Open Washington Brewery
Wyoming's Melvin Brewing is the latest craft outfit with plans to expand its manufacturing operations with a secondary, out of state location.
Brewery owner Jeremy Tofte, who was born in Mount Vernon, Wash., told the Washington Beer Blog that his company will open a new brewery and restaurant in Bellingham, Wash. later this year.
The move, as Washington Beer Blog's Kendall Jones writes, is intended to "keep up with demand and to re-establish Jeremy Tofte's roots in the Seattle region."
Melvin moved its operation into a new 20,000 sq. ft. brewing facility in Alpine, Wyoming last December and expanded distribution into Colorado, Washington and Idaho in January.
Gov. Kasich Lifts Ohio's ABV Cap
Now that he's off the campaign trail, Ohio Gov. John Kasich finally has time to get back to more important issues — like signing House Bill 37, which eliminates the alcohol by volume cap on beer sold in the state.
On Tuesday, Gov. Kasich signed HB 37, which lifts the state's 12 percent ABV cap and establishes labeling requirements for beer containing higher alcohol content. The new law goes into effect 90 days from the signing.