Japan's Sapporo Holdings Ltd. announced last Thursday that it would acquire craft brewing pioneer Anchor Brewing Company for a provisional $85 million sum.
It's the second time in seven years that the 121-year-old San Francisco brewery will change hands — former Skyy Vodka executives Tony Foglio and Keith Greggor, via their Griffin Group investment and consulting firm, purchased the brewery from washing machine heir Fritz Maytag in mid-2010 for an undisclosed amount.
In an email to employees last week, Greggor and Foglio cited "difficult market conditions" and "declining volumes" as reasons for the sale.
Industry trade group the Brewers Association ranked Anchor as the 22nd largest U.S. craft brewing company last year, after it produced more than 130,000 barrels of beer in 2016. But as Greggor indicated, sales have declined (to $33 million) in recent years as the company has faced increasing pressures from larger and smaller players alike.
The deal, which is expected to close at the end of the month and will not include Anchor Distilling Company, will give Sapporo a foothold in the U.S. craft brewing sector and an important outpost in California, its largest U.S. market, according to Greggor.
In his first interview since the deal was announced, Greggor, who served as the CEO of Anchor Brewers & Distillers, the brewery's parent company, spoke to Brewbound about the circumstances that led to the sale, the current state of craft M&A and his plans for Anchor Distilling.
The following exchange, from Friday, August 4, has been condensed and lightly edited for clarity.
Brewbound: How are you feeling now that the deal has been announced?
Keith Greggor: It's been seven years to the date since I walked into Anchor Brewing to take it over. Anchor is a family, a community, and I feel very close to everybody there. There is a sadness, but I am excited for Anchor's future. Our history is one of evolving ownership — there are stewards of Anchor for periods of time — and the most important thing that we have committed to is maintaining and fostering the Anchor legacy in San Francisco. That was our commitment to Fritz, and I think we upheld that commitment. And I think we truly have found the best new steward for Anchor.
BB: What makes Sapporo the best new steward for Anchor?
KG: They share our values. They really appreciate the way we go about our brewing, and they have a long-term vision for Anchor. They aren't looking for short-term wins. Anchor is a San Francisco icon, and they feel incredibly privileged to be the stewards of Anchor going forward. There is no economic pressure to double volume overnight. They will be taking a very measured approach. Their focus is on preserving and enhancing the Anchor legacy.
BB: How much of Sapporo's interest in the company was driven by the real estate itself?
KG: San Francisco's commercial real estate has been on fire for years, and we have been in Potrero Hill since the late 1970s. The property is worth a lot of money. Their goal is to preserve Potrero Hill and enhance it. They think it is a jewel within the brewing industry. It was not an option for us to have someone buy the brewery, stick it in the desert and then turn the building into condos. That would have destroyed Anchor's legacy.
BB: The reported $85 million purchase price is substantially smaller than some of the other deals we've seen in the space – particularly Constellation Brands' $1 billion purchase of Ballast Point. You've said you began the process of selling Anchor about a year ago. How have valuations changed over the past 12 months?
KG: I won't comment on the reported purchase price, and I don't know how large organizations have looked at their acquisitions. But it is not insignificant that Constellation took a big impairment charge on its Ballast Point acquisition.
There was rampant enthusiasm and exuberance for the value of craft breweries, which was a blip. There is a reality that is settling in now, as to where the correct value may lie. Our objective was not to maximize the sale [price] of Anchor but to ensure Anchor's legacy in San Francisco. We are not going to become pariahs in the city. We have other business interests, and we see this as doing the right thing for Anchor.
I am also on the board of directors at BrewDog, and we just had a £1 billion valuation. I have seen a spectrum on how people do things. But there is a difference between a modern, scalable brewery and one that is looking to preserve a heritage. You can do things with a Ballast Point that you can't do with an Anchor.
BB: What can't you do with Anchor, and why was Sapporo interested?
KG: Scale it. We are in a city, and we've got premises around us. We are not infinitely scalable, nor is our method of manufacturing. Where we are, how we go about it – that is not easy for big companies who are worried about short-term profit.
Everybody thought Anchor was a gem — no question about it. But whether Anchor being a gem was something of interest to them [buyers] … maybe the numbers didn't add up.
Sapporo looks for more intrinsic value. They believe in strong, solid foundations and timeless entities that will go on for long periods. They are comfortable that the business will thrive for the long haul. As an investment, Anchor was always a great opportunity – but there certainly is no fast win with Anchor. They are going to take a long-term view, invest further in Potrero Hill and improve some of the efficiencies in downstream activities like packaging.
BB: The distillery wasn't included in the sale to Sapporo. How will that relationship function moving forward?
KG: There is a trademark licensing agreement and a lease agreement. So we have to figure out exactly where we are going. The plan is to relocate Anchor Distilling Company from the brewery.
BB: Given your previous career with Skyy, were you just more interested in focusing exclusively on the spirits business?
KG: It [The distillery] is about 30 percent bigger, in terms of revenue, than the brewery. In the early days, it needed Anchor Brewing Company as a big brother to be able to exist. Now the business has become strong in its own right and can forge its own path.
When we started with this thing seven years ago, we didn't know how it would play out. We knew the type of person interested in craft beer would be interested in craft cocktails. But we realized that we have one business in an incredibly difficult category and one business where we are flying. We didn't want to drag Anchor Distilling down by taking investment from spirits and putting it into beer all the time, which is what we have been doing for the last couple of years.
BB: Why has the Anchor Brewing business become less profitable?
KG: I think you have rising costs and a difficulty to pass those costs on in craft beer right now. You have squeezing of margins, and healthcare costs and all sorts of things like that. It isn't getting cheaper, and that puts a lot of pressure on craft.
We can see some fundamental shifts in the way the industry is behaving. We could see where it was going in terms of the influence of big companies, as well as consumer enthusiasm for these tiny companies. We could have just hung in there, but we would have been holding back our spirits business. We also wanted the beer business to prosper and grow – there are international markets we aren't getting at because we don't have the resources, and we've been slow to develop our retail concept.
BB: How much of a role did your physical location play in the decision to sell, especially considering the situations of other San Francisco-area breweries — 21st Amendment was cash-strapped and made a deal with Brooklyn; Speakeasy entered receivership; Magnolia filed for Chapter 11 bankruptcy in 2015. What's happening in San Francisco?
KG: You have a very high cost base in San Francisco. You have a lot of competition and a declining beer market. Total beer volumes in San Francisco dropped 10 percent last year. Anchor is also in the spirits business, so we got all of that upside. But if you are an account, do you want to sell someone a beer or a $20 cocktail?
We charge a fair price for our kegs and hope that most bars will buy them. But it used to be that bars had four taps, and then it was eight and now it's 16. And all of those taps rotate. We are the largest distributed beer in San Francisco. When you have an environment like that — in terms of the proliferation of handles — that hurts us. Fortunately, there are a lot of accounts that recognize people come to San Francisco and don't want to be faced with 16 handles they don't know.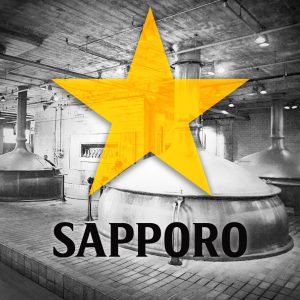 BB: What's going to happen with the Mission Rock Development Project?
KG: We have a strong relationship with the Giants and we have been exploring Mission with them since 2011. When we first started, it looked like we would be making beer by 2015. Well, that was two years ago. The environmental impact reviews are moving at a glacial pace during which the craft beer industry is changing rapidly.
We have to work on things that we can control ourselves. It is becoming more and more apparent that refurbishing these piers to meet the seismic codes is difficult. And the cost of doing that is beyond us. We will maintain an open mind about it, but we can't make it our mission to fall on our sword trying to revive a pier.
BB: So will Anchor look to build capacity elsewhere?
KG: We are at 55 or 60 percent of capacity right now. We have a lot of room, plus we can expand further there, so we are in no need to rush off and do anything. And right now, the way the craft business is turning, just adding capacity the way everyone was five years ago is probably not a good strategy today.
BB: You mentioned your affiliation with BrewDog. Can you clarify your relationship with that company?
(Editor's note: BrewDog sold a 22 percent stake to private equity firm TSG Consumer Partners earlier this year. Greggor's investment firm, Griffin Group, still owns a minority of BrewDog, but sold an undisclosed stake to TSG in April. Additionally, Greggor, separate from the Griffin Group investment, told Brewbound he personally owns a "significant amount" of BrewDog shares. He also sits on the company's board of directors.)
KG: I am still acting as a director. My title is "old dog." That describes my role there – I am not very good at new tricks, but I have been around. I have known James [Watt] and Martin [Dickie] for nine years now. I am there, but they run the company.