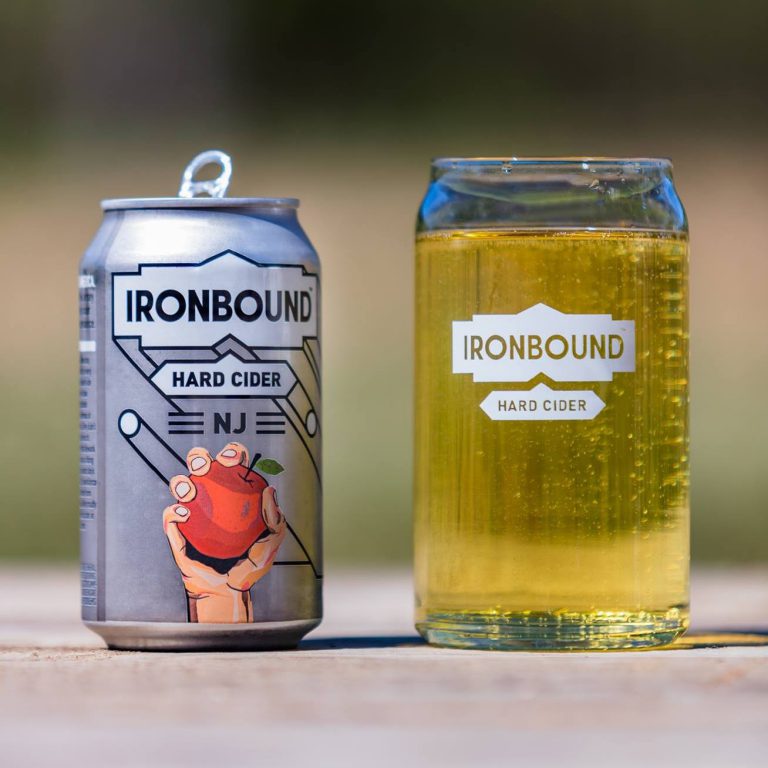 HUNTERDON COUNTY, NJ – Inspired by summers down the shore, Jersey Cider Works has announced the release of Ironbound Summer Cider, a blend of the cidery's popular Ironbound Hard Cider with iced tea and fresh-squeezed lemons. Charles Rosen, founder of Jersey Cider Works, made the announcement today.
Ironbound Summer Cider will be available on a limited basis, from Memorial Day to Labor Day, at retail stores statewide in six-packs of 12oz cans ($10.99) and also on tap wherever craft beverages are sold. At 4.2% alcohol and with a bright apple flavor, a hint of black tea and a citrus finish, Ironbound Summer Cider is perfect for sipping at the shore all day long or during any of your other favorite summer pastimes.
"Fresh-made black tea, fresh-squeezed lemon juice, local fresh-pressed apple cider, no preservatives (no added sulfites no sorbates), and no added sugar makes for a thirst quenching day at the beach," said Cameron Stark, cider maker and partner at Jersey Cider Works. "I have done personal research that proves Ironbound Summer Cider enhances the gardening experience, making a great reward for mowing the lawn and improving one's ability to throw water balloons – at least initially."
Ironbound Summer Cider is the second retail product released by Jersey Cider Works. In June 2016, the company debuted its Ironbound Hard Cider, made from fresh-pressed apples sourced from orchards in New Jersey and neighboring states.
Both ciders are produced at the 108-acre Hunterdon County farm shared by Jersey Cider Works and its sister company, New Ark Farms, which employs chronically underemployed members of the Greater Newark community including the formerly incarcerated.
New Jersey has a long history of cider making, especially in Newark where cider was one of the city's first industries. Celebrated throughout the 18th and 19th centuries, Newark cider was considered by many, including George Washington, to be one of the finest in America.
For more information please visit: http://jerseyciderworks.com/ and http://newarkfarms.com/
About Jersey Cider Works
Jersey Cider Works is a social enterprise founded by Montclair entrepreneur, Charles Rosen. Jersey Cider Works and its sister company, New Ark Farms, are committed to the revitalization of the Greater Newark economy by focusing on job-creation for the community's chronically underemployed. On the 108-acre farm that they share in northern Hunterdon County (360 County Road 579, Asbury, NJ), New Ark Farms is managing the company's heritage cider orchards using regenerative practices to graft, plant, and maintain ten thousand 18th century heritage apple trees – varieties that originated over 250 years ago in and around Newark. In the coming years, Jersey Cider Works will use these apples to make its own versions of heritage Newark Cider. Through these efforts, Jersey Cider Works aims to restore hard cider to its rightful place as New Jersey's beverage of choice and to craft ciders that would make our Founding Fathers proud.