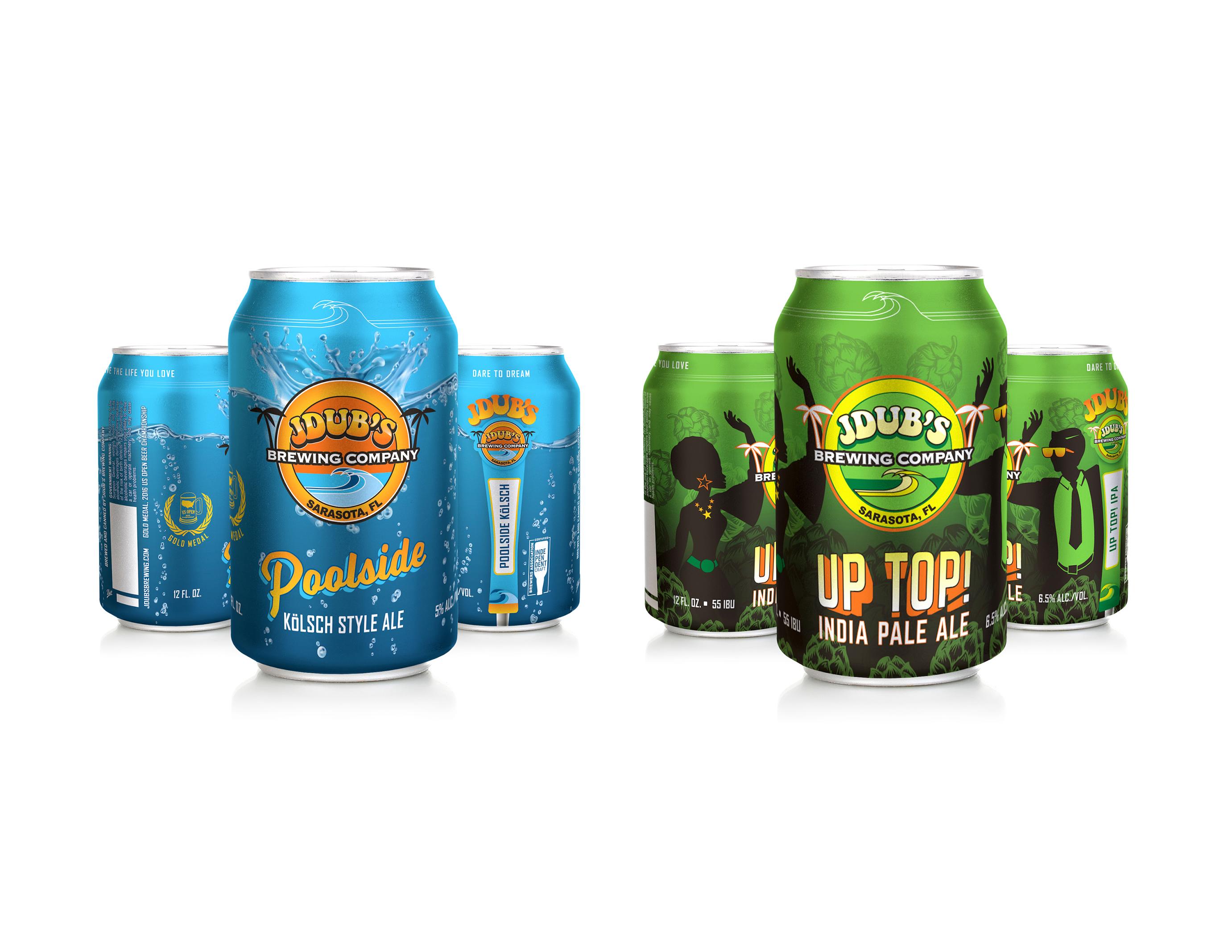 Sarasota, Florida – This fall, JDub's Brewing Company cans "Poolside" Kölsch and Up Top! IPA will get a new look. The "refreshed" can designs are reflective of the companies meaning and current standing in the marketplace. Owner Jeremy Joerger, "It's about time for a "facelift" for the cans.
As we grow and evolve, it's important to look not just to the future for ways to innovate and stay relevant, but also at what we are currently doing and make sure nothing about the brand is stagnant. Also, I wanted to evolve from putting our core values of Quality, Innovation and Culture on the cans to what this brand truly represents, living the life you love and following your dream. That is my story and what I want this brand to mean to people. I'm stoked about these cans and think they reflect what we are and continue to be, a growing, quality Southeast brand."
Plans are underway to refresh Passion Wheat and Bell Cow Milk Chocolate porter cans as well, following the refresh of Poolside Kölsch and Up Top! IPA.
About:
JDub's Brewing Company is a production craft brewery & taproom located in sunny Sarasota, FL. Everything we do is based off our three core values of Quality, Innovation and Culture. Each of these values ties into one another to shape the spirit and products of JDub's. Our beer can be found at your favorite watering holes throughout Florida and in our taproom at the brewery.