A U.S. Food and Drug Administration (FDA) ruling that requires chain establishments with more than 20 locations to list caloric information on their menus may have left a significant gray area for craft beer.
The new ruling, announced Tuesday, affects both on-and-off-premise establishments, including chain restaurants, movie theaters, vending machines as well as grocery and convenience stores serving prepared foods. It is expected to take effect in Dec. 2015, meaning retailers will have about one year to comply with the stricter regulations.
Yesterday's ruling reaches beyond food and requires chains to also issue caloric information for alcoholic beverages, which had been left out of earlier drafts of the proposal.
In an interview with Brewbound, FDA officials said that beer manufacturers will "not be affected" adding that it is the responsibility of chain retailers to collect nutritional information on the products they serve.
But how restaurant operators collect and display that information to consumers could vary greatly. That variability in sourcing means that some craft styles that carry a significantly larger calorie load compared with other styles may be listed according to a standardized measure for beer.
"The restaurants and similar retail establishments can use a variety of sources to get the nutritional information," said Jessica Leighton, a senior advisor for nutrition science and policy with the FDA. "There are numerous databases that are available. They [retailers] don't need to get any specific information for beer and wine."
That means that beer-centric chains like a Yardhouse or World of Beer could choose to rely on information from the USDA National Nutrient Database for Standard Reference. According to that database, the calorie count for a typical beer is 153 calories per 12 oz. serving.
But those measurements are not in-line with the wide array of higher-gravity, calorie-dense offerings from smaller producers that are becoming more popular at larger chain establishments and can sometimes contain more than twice the amount of calories.
So what's a restaurant operator to do? After all, if they knowingly list a 300-calorie product as having that 153-calorie count, they run the risk of violating the new rules set by the FDA.
While it's hardly an official resource, at least one website — beer100.com — displays caloric information for some of the more popular craft brews. The Beer of Tomorrow blog, which is managed by Los Angeles Times beer business reporter John Verive, also features a chart with approximate calorie counts based on serving size and alcohol by volume.
FDA officials told Brewbound that they would allow "significant flexibility" for the caloric disclosures of alcohol beverages and would enforce the new rules on a "reasonable basis."
"We are not going to do a laboratory analysis of a food or alcoholic beverage if that is not what the establishment has done," said Claudine Kavanaugh, an FDA nutrition scientist.
Instead, Kavanaugh said, the FDA will assess how an establishment calculated the caloric value of a product and use that method as a means of enforcing the new regulations.
But this added flexibility leaves additional gray areas when in comes to beer: Seasonal products offered for sale as temporary menu items are exempt from the labeling requirements, for example, which means that beers listed on the menu for less than 90 days would not need to provide calorie counts. Additionally, the new rule exempts mixed drinks not listed on a menu, as well as bottles of alcohol displayed behind the bar. A chain operator could, conceivably, only display its beer bottles behind the bar and not be held to the calorie-listing regulations, but that would require deleting their beer menu entirely, according to the FDA.
Beers sold on grocery store shelves will not be required to display calorie counts, the FDA said.
The FDA ruling has led some brewers — and Brewers Association director Paul Gatza — to question exactly how the ruling might impact a craft brewers' access to those larger chain accounts.
"Should any chain restaurants choose the option of not accepting the standard reference [for nutrient content disclosures], brewers who wish to have their beers in these chains would likely receive a request for the specific detail on the nutritional components" BA director Paul Gatza wrote on the organization's blog. "For some smaller brewers that means you would need to make a decision of whether to do the analysis required for all of the nutritional information and provide it or not have your beers available in that chain."
While the new menu labeling rules only targets retailers, and not beverage producers themselves, concerns about the implications of the stricter labeling requirements still persist.
"We routinely analyze all of our beers, so we know the caloric content of our products, but there would be considerable costs in redesigning all of our labels to include this information," said Steve Hindy, the co-founder Brooklyn Brewery, when asked about how required procedures for product labeling would impact his business.
For now, the FDA ruling does not mean producers will need to make label adjustmentents. But Gatza fears the Alcohol Tax & Trade Bureau (TTB) — which is responsible for approving alcohol labels — could look at its own labeling policies and enforce stricter regulations.
"The TTB has had rulemaking out there for a while now and has taken some interim steps for brewers to list the nutritional information on an optional basis," he said. "The FDA ruling takes it a little further now with requiring that a restaurant have this information available. The FDA and the TTB are not in harmony with what they require and that could lead the TTB to take a look at it."
Ultimately, the listing of calories is a major divide between craft and mass brewers: mass brewers have long been engaged in a race to provide lower-calorie beers, which has helped keep them relevant as consumer have begun to watch their waistlines. So far, only light beers have to present calorie counts (presumably to back up the claim) but requiring all brewers to list their calories, given the higher counts for many craft beers,could present a stark contrast to mass-produced beers.
Craft brewers have long emphasized a "drink better, not more" ethos, but it could slow crossover growth.
"Craft beer drinkers are discerning, smart group of people," said Sam Calagione, the founder of Dogfish Head. "They can usually work it out for themselves. If it is stronger in alcohol, by and large it is going to be more caloric."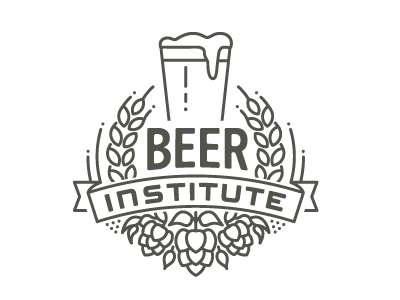 Jim McGreevy, the president and CEO of the Beer Institute, which represents the interests of large domestic and international brewers, praised the FDA ruling in a statement to members.
"Brewers and beer importers support consumer education, especially when it comes to informing the public about what they are drinking," he wrote. "The FDA recognized in this rule that recipes for cocktails and hard liquor drinks that are not on the restaurant menu can vary greatly in alcohol and other nutritional content. The FDA decided in its rule that it would be too confusing to even try to determine the nutritional information for those drinks. We agree with the FDA that there is no standard drink in typical and customary drinking occasions."
The new rule is designed to address issues of obesity and will ensure that consumers are provided with more nutritional information about the foods they eat and the beverages they drink outside of the home, the FDA said.
"Americans eat and drink about one-third of their calories away from home and people today expect clear information about the products they consume," FDA Commissioner Margaret Hamburg said in a press statement. "Making calorie information available on chain restaurant menus and vending machines is an important step for public health that will help consumers make informed choices for themselves and their families."
In crafting the the final rule, the FDA received 1,100 comments from industry trade organizations, private businesses and consumer advocacy groups. Officials with the FDA also said they had many conversations with the TTB, noting that the bureau was "very aware of what we were doing."