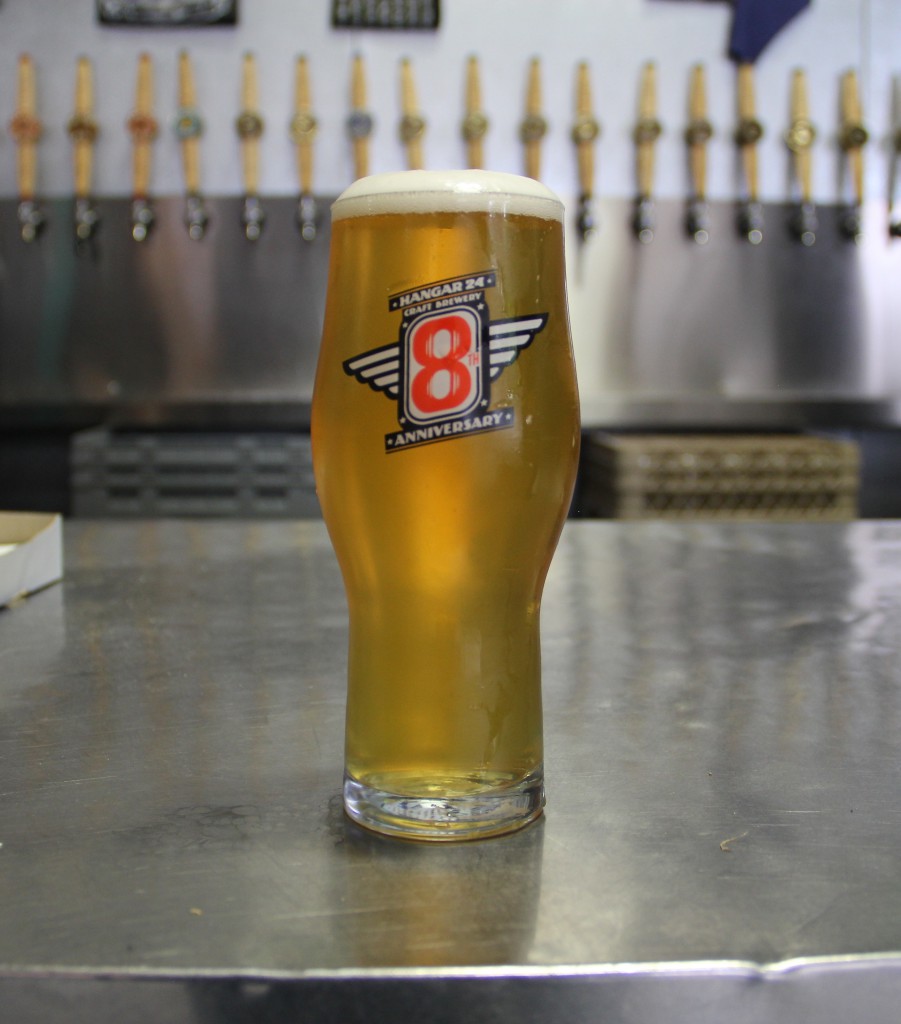 Redlands, CA – Hangar 24 Brewery released their 8th Anniversary Ale this Saturday at the Hangar 24 AirFest & 8th Anniversary Celebration at the Redlands Airport.
The beer is an American IPA brewed entirely with the popular Citra hop. Unlike many IPAs, which use a blend of different hops, Hangar 24's 8th Anniversary IPA uses 100% Citra for bittering, flavoring, and aroma. The beer was massively dry-hopped for an even fresher Citra hop aroma. Citra-hopped beers are known for having fresh aromas of citrus and tropical fruit.
"Citra hops are legendary to the industry and an IPA brewed with 100% Citra is something every hop-head should try," said Hangar 24 owner Ben Cook. "However, the actual purpose behind our single-hop Citra IPA, was the fact that it's a friendlier beer that even those new to IPAs can enjoy."
The beer debuted at AirFest and the Tasting Room this Saturday.
On top of their 8th Anniversary Single Hop Citra IPA, Hangar 24 rolled out dozens of limited edition beers from their archives for AirFest attendees to sample throughout the day in a "Special Release" zone. This is in addition to the brewery's regular craft beer releases, such as Orange Wheat, Betty IPA and Iconic Double IPA, which were also available all day.