Remarkable Liquids, a craft beer-focused wholesaler based in Albany, New York, has expanded beyond its borders.
The company last week announced that it had launched statewide distribution of 15 brands in neighboring New Jersey.
Interest from Remarkable's existing suppliers, as well as Garden State retailers, pushed the distributor to expand its service area outside of its home state, according to partner Matt Hartman.
"It just felt like an extension of New York," he told Brewbound. "There's a lot of crossover business there that made sense for us."
In early August, Remarkable began selling beers from Beau's All Natural Brewing, Bloodville Brewery, Brewmaster Jack, Foreign Objects Beer Company, Gun Hill Brewing, Hermit Thrush Brewery, Lough Gill Brewery, Mikkeller, Nine Pin Cider, Prairie Artisan Ales, Swiftwater Brewing, Thin Man Brewery, Upland Brewing Co., Upper Pass Beer Company, and Zero Gravity throughout New Jersey.
Hartman said Remarkable is in talks with some of its current suppliers who do not currently sell beer in New Jersey, as well as potential new clients, about expanding into the state.
"You'll see a lot more becoming available relatively soon," he said.
In order to service New Jersey, Remarkable has added several delivery trucks to its fleet and hired additional drivers, sales reps and administrative employees, Hartman said. He added that the next step will be securing a warehouse space in New Jersey.
"As we hit certain metrics, then we will implement those next plans," he said.
Until those metrics are achieved, Remarkable will service the state from its current warehouse, Hartman added.
Remarkable's expansion into New Jersey doesn't foretell a broader expansion effort, however, as the company is focused on growing its business in New York and New Jersey, where Hartman sees "endless" potential.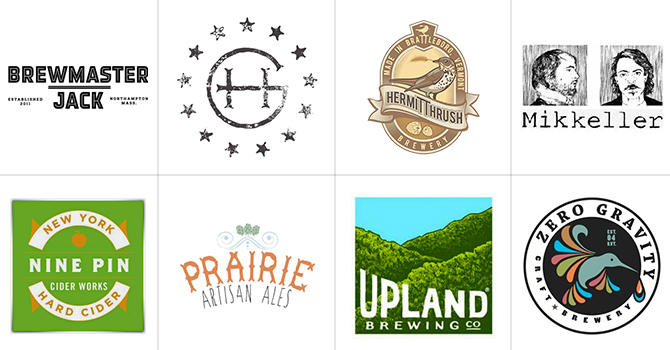 Thus far, Mikkeller, Gun Hill, Prairie and Zero Gravity have drawn the most interest in New Jersey. Meanwhile, Massachusetts-based Jack's Abby is the company's largest volume supplier in New York. Products from Nine Pin Cider, Mikkeller and import offerings from Shelton Brothers also draw strong interest, Hartman said.
In recent years, more and more craft-focused wholesalers have cropped up and thrived despite not having the support of a major brewing company. Stone Brewing's distribution arm, Stone Distributing, was the prototype of the model. New York's Sarene Craft Beer Distributors, S.K.I Beer and Rhino Beverage Distributing, as well as New England's Craft Collective, have each built craft-heavy books. In Denver, TRVE Brewing Company officially branded its three-year-old distribution under a new name, High Plains Beer Distribution, in September.
And last month, Massachusetts Beverage Alliance (MBA) spun off small brands within its portfolio into a boutique wholesaler called Homegrown Distribution, which will focus on overlooked craft brands not currently getting enough attention from a network of five pre-existing wholesale partners across the state.
It's hard to quantify exactly how many of these smaller operations exist, but a growing number of startups focused on selling craft beers have emerged in recent years as larger wholesalers has consolidated their operations, according to National Beer Wholesalers Association chief economist Lester Jones. Some will sprout up and disappear, or sell to a larger entity — a la Windy City Distribution and Reyes Beverage Group..
"These new small distributors may not sell a lot of volume but they are filling demand from retailers where needed," he said. "They also come and go a lot more quickly and tend to operate in the combined alcohol beverage marketplace."
According to Hartman, Remarkable and other small craft-focused wholesalers are helping solve small brewers' go-to-market issues, giving those brands more focus and attention.
However, the model doesn't always work. Earlier this year, Tivoli Distributing, the distribution arm of Colorado-based Tivoli Brewing, shut down its wholesale business and sold off its brands, and Wandering Boots Beverage Distribution in Texas filed for bankruptcy last December.
For Remarkable, the model has worked. Sales are up 30 percent in New York state year-to-date, Hartman said. The company also ranked 1,398th on Inc. 5000's list of the fastest growing companies. It's the third consecutive year in which Remarkable made the cut, with revenue of $17.1 million in 2017 and growth of 339 percent over the last three years.
"There's nothing magic that we're doing that's super secret," he said. "It's more about execution than anything else."
So why aren't more craft-only distributors popping up at a time when the U.S. craft beer industry is approaching nearly 7,000 breweries? According to Hartman, the cost of getting off the ground can be high, and most startups struggle to grow their business on cash flow alone.
Hartman said Remarkable has overcome those hurdles by outworking its competitors, hiring a knowledgeable staff and offering a portfolio of higher-end brands that bring better margins. Building and training a staff to know the company's story, as well of that of its suppliers, also helps Remarkable win over retailers who often complain about having to manage another invoice.
Being small also allows Remarkable to be more "nimble" and evolve with the market, Hartman said.
"I think that's more necessary than it ever has been in craft beer," he said.