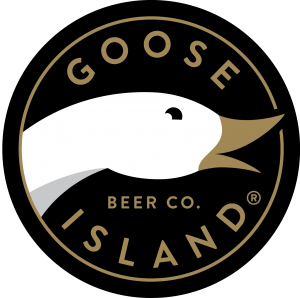 Craft deal-mania is officially back.
Just days after Pennsylvania's Victory Brewing announced it would merge with New York's Southern Tier to form the family office-backed Artisanal Brewing Ventures, a pair of established breweries — Chicago's Goose Island and Delaware-based brewpub chain Iron Hill — today announced transactions of their own.
Goose Island founder John Hall has finally sold his original Clybourn Avenue brewpub to Anheuser-Busch InBev, five years after the world's largest beer company purchased Goose Island's commercial production business, according to the Chicago Tribune.
Terms of the deal were not disclosed and the transaction is expected to close in the next 60 days.
Hall had retained the 28-year old business during the 2011 transaction because Illinois state law prohibited A-B from owning a brewpub at the time. In order to comply with current state law, "the Clybourn brewpub will be reclassified as a taproom subsidiary of the Fulton Street production brewery, and no longer be able to sell wine or spirits," the Tribune wrote. The kitchen will continue to operate, however, and increased collaboration between the commercial and brewpub operations is expected.
The Goose Clybourn purchase follows a number of brewpub-minded acquisitions made by A-B InBev in 2015. The company's Elysian Brewing, 10 Barrel Brewing, Golden Road Brewing and Four Peaks Brewing outfits all operate separate brewpub locations.
Meanwhile, Delaware's Iron Hill Brewery and restaurant, which operates 11 locations throughout greater Philadelphia and Wilmington, Del., has sold an undisclosed stake to Connecticut-based private equity firm A&M Capital Opportunities (AMCO).
The firm invests in growth-oriented, lower middle market companies and plans to support Iron Hill's expansion into new Mid-Atlantic markets, according to a press statement.
"Iron Hill has always focused on building for the long-term, and the AMCO partnership will allow us to invest significantly in strengthening our business as we accelerate the opening of Company owned stores across the East Coast," co-founder and Mark Edelson said via the release. "We knew AMCO was the right partner to help execute our growth strategy because of their unique combination of partnering with founders to build businesses and their affiliation with Alvarez & Marsal, the largest operational consulting firm in the world. This provides access to a deep bench of industry and functional experts that we can leverage to support our continued expansion."
In addition to providing capital AMCO partners Drew Baird and Paul Lattanzio will join Iron Hill's board and "share their extensive experience building great consumer facing brands."
Founded in 1996, Iron Hill Brewery bills itself as the "7th largest brewpub chain in the U.S." The company produced approximately 8,000 barrels in 2014, according to the Brewers Association.