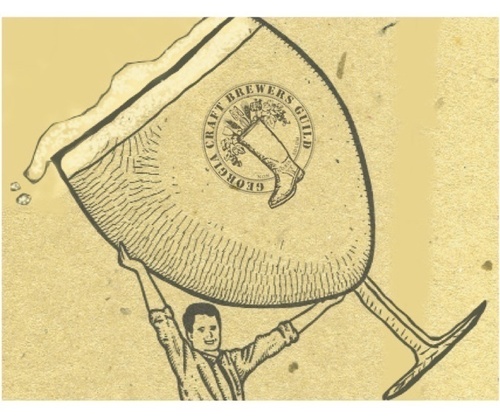 Georgia's craft brewers may have found a couple of allies in the state house.
The Georgia Craft Brewers Guild has secured five sponsors for a bill that, if passed, would repeal a number of restrictive, Prohibition-era regulations, sources close to the bill told Brewbound.
The bill, according to Nancy Palmer, executive director of the guild, has three major components: lift a state ban prohibiting brewpubs from selling beer to go, eliminate a draft-only requirement imposed on brewpubs, and give production breweries the ability to sell beer directly to consumers for both on- and off-premise consumption. Specifically, the bill seeks to legalize sales of 12-packs for off-premise consumption and sales of up to six pints for on-premise quaffing.
"The laws in Georgia are not particularly intuitive," said Palmer. "Awareness is really a huge piece of it."
Guild members contend that current state laws are stifling the growth of the craft sector and, in an effort to help educate legislators, the guild recently hired Thrash-Haliburton, an Atlanta-based government affairs firm, to lobby on behalf of the state's growing craft beer industry. It was Thrash-Haliburton, added Palmer, which solicited sponsors for the forthcoming bill.
"We're very excited," she said. "Mo [Thrash] and John [Haliburton] have done a great job finding us a sponsor."
The issues outlined in this prospective bill were of the extreme hot button variety in 2014: Two bills that sought to lift the restrictions described above were introduced early in the year, but were ultimately met by a study committee that found breweries must still operate within the current framework of the law.
Now, the state's guild is getting ready to go another round with lawmakers.
Carly Wiggins, marketing director at Savannah's Southbound Brewing and membership chair of the guild is hoping for changes that would enable her company to sell pints and packages.
"We want to be able to do pints at the counter and we want to be able to do some off-premise sales, whether that's growlers or 6-packs or what, I don't care what form it comes in," she said. "But I do feel strongly people should be able to come in, have a pint, and, if they want, take a 6-pack home with them."
It's worth noting that in early November, the guild launched a crowdfunding campaign in hopes of hiring Thrash-Haliburton full time (though the guild had already committed to the firm, they were short on funds). The Indiegogo campaign, which Brewbound first reported on at the time it launched, closed on Friday, $17,899 short of its stated goal of raising $30,000. The Guild was able to raise more than $12,000, a sum that, after Indiegogo takes its 9 percent cut, will be put toward the organization's 2015 lobbying efforts.
Now, with donations from a number of retailers, festivals, and additional financial help from its members, according to Palmer, the guild has a number of revenue streams to fulfill its financial commitment to the firm.
"The guild's never had representation before, they've never been together," said Thrash. "Everybody's talking on the same page now and everybody's enthusiastic and we're getting a great response from both the legislative bodies in the House and Senate."
The 2015 legislative session is set to commence on Monday, Jan. 12 and the bill is expected to be introduced shortly thereafter.