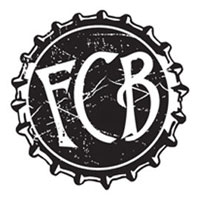 Fort Collins, Colo. — The Fort Collins Brewery, along with Gravity 1020 Modern Tavern is excited to announce the release of the 5th chapter to the Out of the Ashes (OOA) series, Smoked IPA on Friday, June 13th.
Smoked IPA mingles a soft sweet smoke with citrus zest in the aroma, each fighting for dominance. Strong hop bitterness cuts through at the end to keep this beer clean, bright and full of flavor. FCB utilizes hand-crafted malts from Copper Fox Distillery (Sperryville, Va.) to process a floor malted, dried in a traditional wood-fired kiln, and smoked by smoldering select local fruitwoods on top of the Distillery kiln room's cast iron stove to create the unique flavor palate of the Smoked IPA.
The 5th OOA edition will be packaged in bombers, as well as in draft for a select number of bars and restaurants, true to tradition for the smoked series.
┬ò ABV: 5.8% ┬ò SRM: 12ÔÇ¿┬ò IBU: 74
Out of the Ashes is a bomber series of limited release beers that showcase the varied and unique flavors and aromas delivered from malt smoked over wood-burning fires. This series was created to be shared with food and friends.
The Smoked IPA adds to an awarding winning series following FCB's previous installments of Out of the Ashes brews; Rauchbier, Mesquite Chili Lime Ale, Smoked Rye Porter and the Smoked Märzen. OOA received two gold medals in the Smoked Beer, Flavored category from the BTI World Beer Championships in 2013 with Rauchbier and Mesquite Chili Lime.
About
The Fort Collins Brewery is a family-owned, hand-crafted brewery in Northern Colorado, since 2004. FCB also offers the only full-size restaurant inside a production brewery, Gravity 1020 Modern Tavern, in Fort Collins, Colo. For more information, visit fortcollinsbrewery.com or call 970-472-1499. FCB Tasting Room is open Friday and Saturday from 11 a.m. to 7 p.m. Tours run both days from noon to 6 p.m. at the top of the hour.