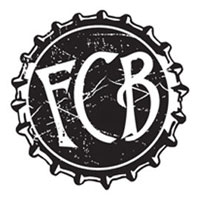 Fort Collins, Colo. — The Fort Collins Brewery, along with Gravity 1020 Modern Tavern is thrilled to announce it has been named one of 50 Top Family-Owned Companies by the Colorado BIZ Magazine for 2014.
Grouped by number of employees, 75, FCB and Gravity 1020 are ranked 37th out of 50 Colorado companies. Oskar Blues Brewery at the 24th spot is the only other brewery to be featured on the list.
"To be able to share our passions and celebrate the fruits of our labor with each other at the end of the day is extremely gratifying," said FCB Owner Jan Peters. "Even better is being recognized for our success, along with the other families, and working hard everyday to provide for each other and the community."
Nearing their 10th Anniversary, FCB was first purchased by Tom and Jan Peters in 2004. Since then the family-owned brewery is a two generation company with their daughter, Tina Peters as the General Manager of Gravity 1020.
The Peters also brought on board Jan's sister, Laurie Rybarczyk as the companies Controller and her husband Tony Rybarczyk as the Warehouse Manager to have a total of five family ties working for the FCB organization.
Since 2004, FCB has added five new full time brews and a line up of seasonal and special release brews that have landed the FCB brand in 21 states across the country as well as Sweden.
In ten years FCB outgrew their old location at 1900 Lincoln Ave. and moved to their newly constructed home at 1020 Lincoln Ave. in 2010, which also houses Gravity 1020 Modern Tavern, the only full-size restaurant inside a production brewery within the Fort Collins locality.
The Top 50 Family-Owned Companies 2014 is featured in the January/February Issue of Colorado BIZ Magazine. Colorado BIZ is a division of WiesnerMedia, whose mission is to serve the information needs of business decision makers in regional markets and national, industry-specific segments.
The Fort Collins Brewery is a hand-crafted brewery in Northern Colorado, since 2004. For more information, visit fortcollinsbrewery.comor call 970-472-1499. FCB Tasting Room is open Friday and Saturday from 11 a.m. to 7 p.m. Tours run both days from Noon to 6 p.m. at the top of the hour.