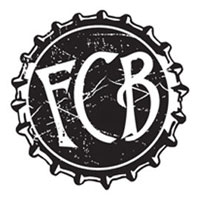 Fort Collins, Colo. — The Fort Collins Brewery is excited to announce its expansion into Maryland by partnering with seven different distributors across the state. Starting this week, FCB will be available throughout the state in package and on draft.
"We are thrilled to join forces with the distributors we've chosen and be able to expand the FCB product to the great people of Maryland," said Fort Collins Brewery Sales Representative," Fred Winther.
FCB has paired up with Bob Hall Inc., Guy Distributing Co. Inc., Eastern Shore Distributing, Katcef Brothers Inc., Kelly Distributors, Sentman Distributors Inc and Wantz Distributors Inc. to handle the delivery of FCB's brews throughout Maryland.
FCB sales reps visited Maryland this week to officially meet the distributors, local beverage centers and to roll out FCB brews into the 21st state of their expansion.
Major Tom's American Wheat, Chocolate Stout, Red Banshee, Rocky Mountain I.P.A. will be available in 6-packs and on draft, along with the Brewer's Lunch Box, a variety 12-pack.
Consumers in the Maryland market looking for specific establishments that will carry FCB products are encouraged to use the Beer Finder tool on www.fortcollinsbrewery.com/brews/beer-finder.
About
The Fort Collins Brewery is a family-owned, hand-crafted brewery in Northern Colorado, since 2004. FCB also offers the only full-size restaurant inside a brewery, Gravity 1020 Modern Tavern, in Fort Collins, Colo. For more information, visitfortcollinsbrewery.com or call 970-472-1499. FCB Tasting Room is open Friday and Saturday from 11 a.m. to 7 p.m. Tours run both days from Noon to 6 p.m. at the top of the hour.