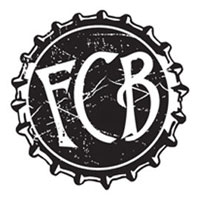 Fort Collins, Colo. — The Fort Collins Brewery, along with Gravity 1020 Modern Tavern, is excited to announce the Voluptuous Blonde, Frisky Ginger and Spiced Wheat Ale as their March limited release brews.
The Voluptuous Blonde is a brew curved with a fruity aroma reminiscent of apricots and peaches, with a slight bready scent. The blonde ale presents a rich mouthfeel complimented with a touch of American hops.
Second of the March limited releases, Frisky Ginger, is an Irish Red Ale that holds a medium body and deep reddish hue to make for a smooth drinking brew. The caramel malt aroma finishes with a dry roasted flavor.
Brewed to bring the flavors of spring forward, Spiced Wheat Ale holds an array of aromas from a sweet presence to a black pepper and citrus bouquet with hints of flower and tea. The spring brew is an easy drinker with just enough spice to make it memorable.
All three of FCB's March limited releases will be available on March 10th in Gravity 1020 and select bars and restaurants in Colorado. They will be available March 14th in the FCB Tasting Room.
The Fort Collins Brewery is a family-owned, hand-crafted brewery in Northern Colorado, since 2004. FCB also offers the only full-size restaurant inside a production brewery, Gravity 1020 Modern Tavern, in Fort Collins, Colo. For more information, visit fortcollinsbrewery.com or call 970-472-1499. FCB Tasting Room is open Friday and Saturday from 11 a.m. to 7 p.m. Tours run both days from noon to 6 p.m. at the top of the hour.