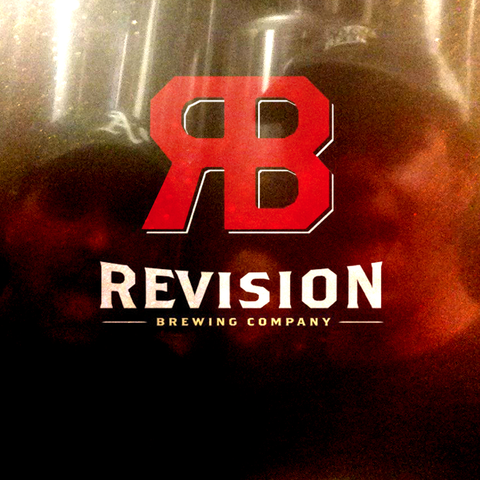 Seven months after separating from the brewery he helped to start, former Knee Deep Brewing co-owner Jeremy Warren is getting back in the game with Revision Brewing, a brewery founded on creative versatility and a name fraught with meaning.
In an interview with Brewbound, Warren described the new venture as his second attempt to build a company where he can experiment with the unique styles and production methods that excite him. Based in West Sacramento, Calif., Revision Brewing will focus on three types of offerings: barrel-aged beers, bold IPAs and experimental sours.  
"What I wanted to really get involved in was the barrel-aging and the sour styles, and I wasn't able to get into that at Knee Deep," said Warren, who was already known for his ability to brew world-class IPAs.  
Warren said he drew inspiration from companies like The Bruery and The Rare Barrel, which are well-known for their barrel-aging or sour programs, to help shape the remainder of Revision's production plan.
"When you talk about sours and barrel-aging, there's a lot of creativity, a lot of different styles that you can produce, and there's a lot of art and science behind it," he said.
Warren hopes that concentrating production in these three specifics areas will force the company to remain innovative and encourage brewers to enjoy a broad creative license.
Warren first announced his plans to start a new brewery last July, when he officially cut ties with Knee Deep Brewing because of creative differences with co-owner Jerry Moore. Just seven months later, he and co-founder Jeb Taylor, one of Knee Deep's original brewers, have nearly finished making Revision a fully operational reality.
"On our part, if everything goes right, we should be producing beer in July, and have beer ready to be sold in August," said Warren.
Currently in talks with realtors for two different locations in West Sacramento, Warren plans to sign a lease for brewery space in the next few weeks. Though unsure of the exact location, the new brewery will initially include a 20-barrel brewhouse, a 3,200 sq. ft. barrel-aging space, and a 4,500 sq. ft. taproom, Warren said.
Warren has his hometown on his side: Despite the fact that Revision currently lacks a physical address, West Sacramento City Council members last week submitted an application to the state seeking a $330,000 grant to help the new company cover early-stage costs. Revision is also in talks with a local distillery to create a barrel-sharing program and has lined distribution agreements in Hawaii, California, Nevada, Washington, and North Carolina, Warren said.
In the brief time it took for Warren to bring Revision to life, he has also begun to open up about the decision to sell his stake in Knee Deep — an idea he began in his garage and helped build into a nationally-recognized brand.
"Sometimes it was a lot to persuade my business partner to let me do what I want to do," he said.
Warren said he began to feel creatively stifled after Moore took over a majority ownership of the company. Moore's resistance to explore styles and methods outside of the IPAs that made Knee Deep popular amongst craft aficionados ultimately pushed Warren to sell his stake in the company and try again.
"When I founded Knee Deep out of my garage six years ago there were things I set out to accomplish, and when I saw it wasn't going to happen with Knee Deep I realized it was time to move on to the next project," he added. "This is my passion, this is what I love to do and it gets to a point where – when you can't do [what you love] – it's time to move on."
Hence the name, Revision.
"[It's] not just a one-stop shop of 'hey you can only get great IPAs here'," Warren added. "We're gonna do it all. We're gonna let all the creativity just drive and take us where we want to go."
Warren will always carry his past with Knee Deep with him — he still bears a tattoo of the brewery's logo on his right arm. He has no plans to remove the artwork. Instead, he said, he'll add add some fresh Revision ink to his left arm.
"I do actually have an appointment with a tattoo artist, so I should have it in the next thirty days," he said.