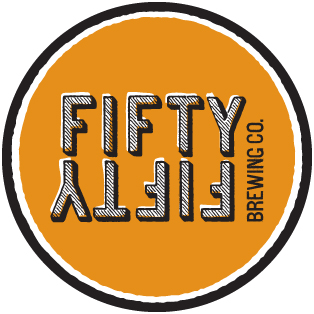 Truckee, CA -FiftyFifty Brewing Co. has just announced their new bottle club: "Brewers' Intent: a bottle affair". This bottle club, designed for true beer lovers, will include limited edition and exclusive bottles, shipped within California or available for in-house pick up, as well as other perks.
"The idea behind Brewers' Intent is to really let our brewers do what they do best – create and experiment with amazing barrel-aged beers", says co-founder and President Alicia Barr. "We have some sour projects in the works, as well as many unique barrel types, and who knows what other incredible blends and concoctions we'll come up with."
Brewmaster Todd Ashman is especially excited about the program. "The Brewers' Intent bottle program allows our brewing staff to shine, and brews that have been on the drawing board will come to fruition. It's exciting to see the creativity, experimentation and resolve from the brewing staff…great things are in store!"
The Brewers' Intent program will release the included bottles to their members four times throughout the year, with the option to purchase additional styles and products as well. "We are located in such a remote area, that it is difficult for many to get their hands on the majority of our products," added co-founder and CEO Andy Barr. "Many of the beers offered in this program will be experimental, based on rare barrels, or one time only, and will often be of such limited production that they won't make their way outside of our pub."
Memberships will go on sale online beginning December 1st, and will be limited. Detailed information on the Brewers' Intent bottle affair, as well as the link to sign up, can be found at www.FiftyFiftyBrewing.com/BrewersIntent.
About Fifty Fifty
FiftyFifty Brewing Co., located in Truckee at 11197 Brockway Road, between Hwy 267 and downtown Truckee, is open daily at 11:00 a.m. Founded in 2007, this tiny mountain town brewery has garnered numerous international and national awards and accolades, serves local and organic ingredients at it's pub, and is proud to call the community of Truckee home. To contact FiftyFifty, please visitwww.fiftyfiftybrewing.com or call Alicia Barr at (530) 587-BEER.