Editor's note: After the initial publication of this story, Mikkel Borg Bjergsoe contacted Brewbound to dispute some of the assertions presented by his brother in the piece. We have amended the story to include those comments.
More often than not, Evil Twin Brewing founder Jeppe Jarnit-Bjergsø finds himself in the news for a supposed "feud" with his identical twin brother, Mikkel Borg Bjergsø, the founder of Mikkeller Beer.
Back in 2014, The New York Times published a lengthy piece – "A Fight is Brewing" – that depicted the two Danish brewers as "sworn enemies."
Ever since, the Bjergsø brothers' relationship – or lack thereof – has become the focal point for nearly every writer who stumbles across the storyline.
Physical appearances notwithstanding, the resemblances between the two Danish brewers – both were standout middle distance runners; both are former school teachers; both got their starts in the beer business as nomadic brewers — and the inhospitable nature of their relationship makes it an attractive angle.
And as more ink gets spilled on the sibling rivalry, some fans have even begun to wonder whether it's all been fabricated as part of an elaborate plot to sell more beer.
Jeppe, who met with Brewbound in June to discuss the forthcoming opening of his first brick and mortar production facility in Queens, New York, says the fractured relationship with his brother is not an act.
"We got unfriendly with each other before I was in beer," he said, insisting that a dispute over a real estate transaction nearly one decade ago is at the root of their problems.
"I wish it was something we had made up, because it is never fun to fight with your family," he added.
Mikkel, in speaking with Brewbound, said that the dispute is not the result of a real estate transaction and that the brothers "cooperated on the first Copenhagen Beer Celebration in 2012, amongst other things."
Mikkel declined to comment on the source of the dispute, not wanting to engage with his brother on that topic in public.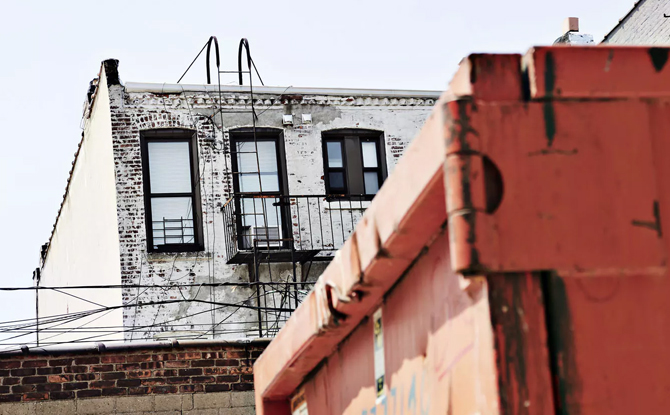 The storyline is getting old to Jeppe, who has, at times, turned to social media to express his discontent with how media outlets compare the Evil Twin and Mikkeller businesses.
Earlier this month, for example, the New York Post highlighted the fact that both companies would be "battling" for attention in Queens. Mikkeller has a brewery in San Diego, and operates 39 different locations throughout the world, including a small brewery and taproom at Citi Field, the home of the New York Mets.
Mikkeller's Citi Field space is located about six miles from where Evil Twin Brewing NYC will open this fall. It's become a point of contention for Jeppe, who accused his brother of being a sellout and claims Mikkel merely licensed his company's name to the project.
"Mikkel and Mikkeller have 0% ownership in Mikkeller NYC," he wrote on Instagram. "Mikkeller NYC is not a small independent craft brewery, but a part of a wealthy group of corporate people that owns the Mets among other things."
Mikkel told Brewbound that Sterling Equities, the majority owner of the Mets, was a partner in Mikkeller NYC. He said that the brewery is a small independent craft brewery under the Brewers Association definition.
"There's nothing in our setup that doesn't meet that definition," Mikkel said.
In that same post, Jeppe said he owned 100 percent of Evil Twin and that he's never accepted "corporate money."
"I control everything Evil Twin does," he wrote. "Mikkel does not, because he sold out, as simple as that."
Indeed, Mikkeller sold an undisclosed stake to Orkila Capital, a New York City-based private equity firm, two years ago — news that went mostly unreported on in the U.S. at the time.
With regard to Mikkeller's sale of an undisclosed stake to Orkila Capital, Mikkel said he retained full control of the brewery and that Orkila had a minority investment in the parent company of Mikkeller.
"The day I don't control my brand is the day I'm not in the business anymore," Mikkel said.
In his conversation with Brewbound in June, Jeppe suggested that companies that have been sold to private equity need to be scrutinized as much as those which have been acquired by larger brewing entities, like Anheuser-Busch InBev.
"Private equity, I wouldn't do, because I know how it works," he told Brewbound. "People might think that it doesn't change anything. Of course it changes everything. Private equity, their goal is to build a business and sell it for double or five times the amount of money."
That's why Jeppe, at one time exclusively a gypsy brewer who outsourced production of his products to other small beer companies (and still does), says he financed the Queens brewery with cash flow, small business loans, and traditional bank debt.
"For me, that is the most important thing," he said. "I did it. I took the risk, and if I fail, it's only me that failed. I didn't drag anyone down with me."
The brewery itself, which will cost upwards of $3 million to build and spans about 15,000 sq. ft., including an outdoor courtyard, will feature a 15-barrel brewhouse and 9 fermentation vessels. It will be capable of producing about 4,000 barrels annually, and Evil Twin expects to add about 25 full and part-time jobs.
"Since moving to New York 6 ½ years ago, it was always my goal to become a real NYC brewery and this was the final step to become that," he told Brewbound. "I also always wanted my own space where I can control everything 100 percent."
Jeppe added that the ability to sell beer directly to consumers, through a tasting room, was also a factor in his decision to lay down roots in New York City.
"It has changed the whole business," he said of the increased consumer interest in purchasing beer directly from producers themselves.
"While small breweries were struggling before because profit through distribution was low, you can now have a very healthy business on a small scale," he added.
Learn more about Evil Twin Brewing and the new Queens location in the video above.