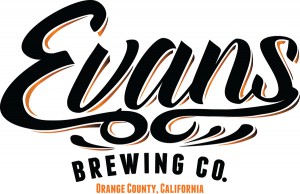 IRVINE, CA — Evans Brewing Company, which produces the award-winning Evans Brewing Company craft beers, has approved a Stock Option Plan paving the way for stock to be granted to employees who contribute to the growth of the company. Two million shares of common stock have been authorized and reserved pursuant to the plan.
"The approval of the 2015 Stock Option Plan is an important step in Evans Brewing Company's commitment to making employees part owners of the company" said President Mike Rapport.
"Our employees are extremely important to our success, and we strongly believe that they should be rewarded for their efforts. Stock ownership will allow employees who play key roles in the growth of Evans Brewing Company to have a longer-term stake in the company and to be literally invested in our future success," added Mr. Rapport.
Evans Brewing Company plans to have its stock listed and traded on a U.S. stock market, so craft beer fans and the general public can join existing stockholders and employees in owning a piece of an award-winning craft brand well-positioned for growth.
To sign up for the Evans Brewing Company email list and receive product updates, event notifications, and press releases, please submit your email address to media@evansbrewco.com.
About the Company: 
Founded by Mike and Evan Rapport, Evans Brewing Company has created a superior line of lagers that has been honored with 16 international awards. Based in Orange County California, Evans Brewing Company, Irvine, CA supplies restaurants, retailers and beer drinkers across several states. Future plans for the company include a branded restaurant/taproom, wider product distribution, and an expansion of the beer brands currently under management. For more information, please follow the company on Twitter @EvansBrewCo or email us at media@evansbrewco.com.