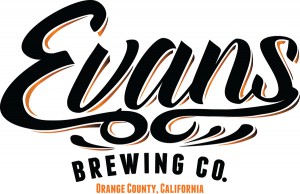 IRVINE, CA — Evans Brewing Company, a producer of award-winning premium craft beers, today announced that the company's common stock has been assigned the trading symbol "ALES" by the Financial Industry Regulatory Authority's (FINRA) Department of Market Operations and that its common stock may now be quoted and traded on the Over-the-Counter Bulletin Board (OTCBB) market.
The assignment of the stock symbol and the expected quotation on the over-the-counter market provides craft beer enthusiasts – the fastest growing segment of the beer market – an opportunity to invest in a craft beer company poised for significant future growth and expansion. Trading of ALES stock will also represent the fulfillment of management's promise to stockholders, many of whom have been waiting over 20 years to have tradable shares.
In December 2015, Evans Brewing Company finalized its acquisition of the assets and liabilities of Bayhawk Ales, Inc., which founded the oldest craft brewery in Orange County, California way back in 1994. Evans Brewing took over operation of the brewery after Bayhawk shareholders voted Evans management control of the Bayhawk Board of Directors in December 2013. Since that time, the Evans brewery team has improved brewery operations, reduced expenses, forged new distribution relationships, and continued to win international beer awards.
Bayhawk shareholders were provided the opportunity to exchange their Bayhawk stock for an equal number of shares of Evans Brewing Company stock, a process that closed on December 2, 2015.
"Bayhawk stockholders, many of whom provided seed capital for Bayhawk Ales over 20 years ago, have waited a long time to see a trading market for their stock," said Mike Rapport, Chairman of Evans Brewing Company. "The assignment of the very appropriate "ALES" trading symbol is a fulfillment of our promise to these shareholders and positions them to benefit from our plan to grow the company."
"For prospective investors, Evans Brewing provides one of the very few opportunities to invest in an independent craft beer company with the potential for significant growth in a sector that continues to capture a larger share of the overall beer market."
Evans Brewing Company products include its four initially announced year-round packaged beers – Pollen Nation Honey Blonde Ale™, The KrHOPen India Pale Ale™, Oaklore Brown Ale™, and ChocōLatté Chocolate Porter™ – and a variety of current and future year-round, seasonal and specialty offerings. To see a list of Evans Brewing Company beers, please visit http://www.evansbrewco.com/thebeer#beer.
Shareholders, potential investors, fans of Evans Brewing's beer, and anyone else who wants to stay informed about the company's progress can sign up to receive our Email Alerts at http://www.evansbrewco.com/investor-email-alerts.
About the Company
Evans Brewing Company (www.evansbrewco.com) develops and distributes premium craft brands including a superior line of lagers and ales that have been honored with over 20 international awards. Operating the oldest brewery in Orange County, California, Evans Brewing supplies restaurants, retailers and beer drinkers across several states. Future plans for the company include a branded restaurant/taproom – anticipated to open in the second quarter of 2016, broader product distribution, and potentially an expansion of the beer brands currently under management. For more information, please email us at investors@evansbrewco.com and follow our social channels, Facebook – https://www.facebook.com/EvansBrewCo, Instagram – https://www.instagram.com/evansbrewingco/ and Twitter – @EvansBrewCo.