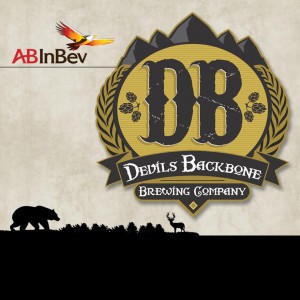 The U.S. Department of Justice has officially closed its investigation into Anheuser-Busch InBev's acquisition of Devils Backbone Brewing Company, according to a statement issued today by Deputy Assistant Attorney General Juan Arteaga.
Citing conditions in a previously agreed upon settlement between A-B InBev and the DOJ — one that permits the world's largest beer company to proceed with its acquisition of SABMiller — Arteaga said the "competitive implications of ABI's acquisition of Devils Backbone are too uncertain at this time to warrant further investigation."
Today's decision also pointed to "distribution relief" agreements negotiated during the July MegaBrew settlement as proof that the DOJ is looking out for independent craft brewers, even as A-B InBev acquires smaller beer companies across the U.S. and abroad.
"The division will be carefully monitoring ABI's compliance with its distribution obligations under this settlement," Arteaga wrote, adding that the DOJ would also "carefully scrutinize any future craft acquisitions by ABI."
"The ABI/SABMiller settlement provides the division the opportunity to review certain of ABI's future craft acquisitions – including acquisitions that may fall below the Hart-Scott-Rodino Act's reporting thresholds," he wrote.
So what would an investigation into any future ABI craft acquisitions look like?
"The division will consider whether these transactions, either singularly or collectively, are likely to harm competition by, among other things, giving ABI the ability to prevent its craft rivals from effectively getting their products to the market or the ability to increase high-end beer prices which, in turn, would enhance ABI's ability to raise prices in the premium and sub-premium beer segments," Arteaga wrote.
And if the DOJ ever found that A-B InBev was using its acquired craft breweries to unfairly stifle competition within the craft and high-end beer segments, it would "consider all its enforcement options — including re-opening its investigation of ABI's acquisition of Devils Backbone – and all appropriate relief."
The DOJ originally opened its investigation into ABI's purchase of the Virginia-based craft brewery in late June, news that was first reported by The Capitol Forum, a subscription-based outlet covering mergers, acquisitions and antitrust reviews.