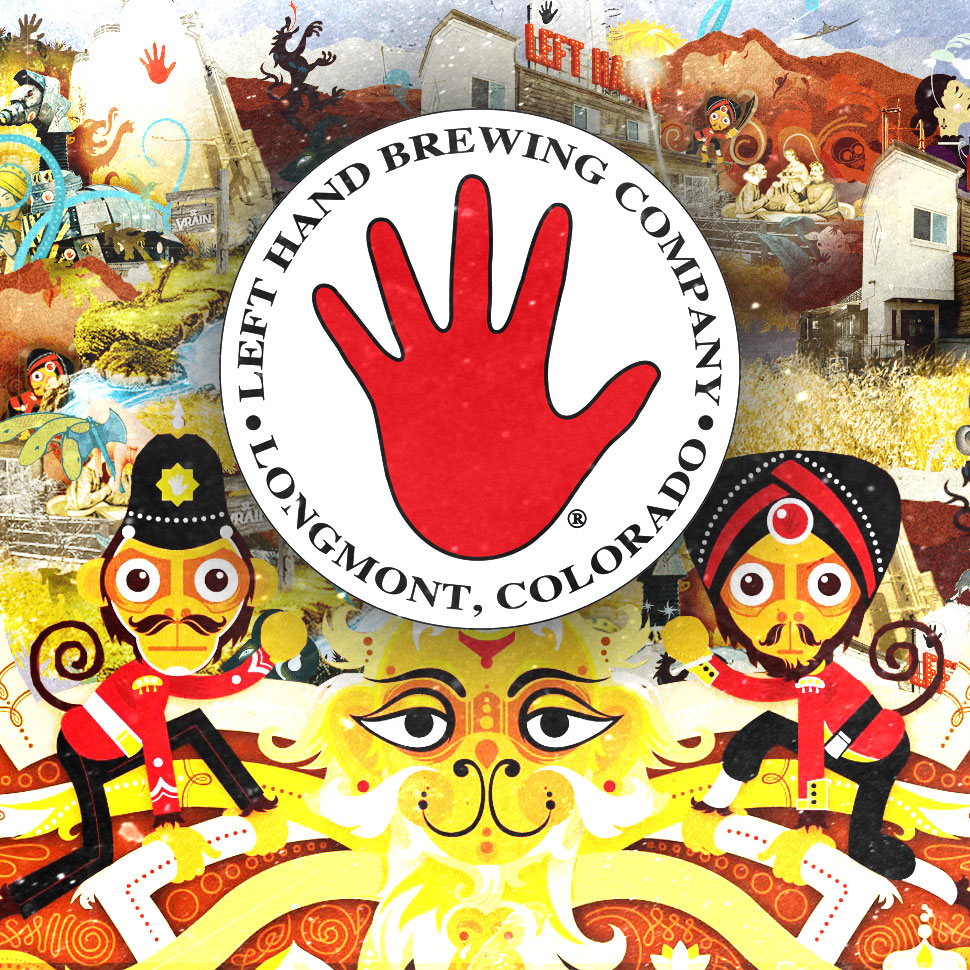 Left Hand to Enter Wyoming
Beginning this month, Colorado's Left Hand Brewing will begin distributing in Wyoming, the 37th state where its products are sold.
The brewery has inked an agreement with Cheyenne & Laramie Beverage, which will distribute Left Hand's perennial lineup and Nitro series offerings, including: Milk Stout & Milk Stout Nitro, Sawtooth Amber Ale, Extrovert IPA, Polestar Pilsner, as well as seasonal beers, limited-edition releases and the company's 'Mountain Mixer' variety pack.
Left Hand is the country's 39th largest craft brewing company, according to the Brewers Association (BA). In 2015, the company produced 82,850 barrels of beer.
Knee Deep Adds Kansas
California's Knee Deep Brewing Company — known for its intensely hop-forward IPAs — plans to enter Kansas this summer. The company has signed an agreement with Standard Beverage and will begin selling beer in the new market this summer.
"After learning about Standard and their dedication to craft, we felt they would be a great fit for our west coast style beers," Knee Deep sales manager Andrew Moore said via a press release.
Knee Deep products are currently available in 16 states. The company produces 14 different beers but is best known for its Breaking Bud IPA, Hoptologist and Lupulin River double IPAs. The company grew production 85 percent in 2015, to more than 11,800 barrels, according to BA records.
Alesmith Enters Las Vegas
San Diego's Alesmith Brewing Company will soon begin selling its beers in Sin City. The company has signed on with Las Vegas-based Bonanza Beverage Company for coverage throughout Southern Nevada.
"Craft beer has found its way from the glitz of The Strip to everyday communities throughout The Silver State, and we're proud to add our family of ales to the mix," James Valles, the brewery's national sales director said via a press release.
In the release, Alesmith attributed its ability to include Las Vegas in its growing distribution footprint to a recent brewery expansion that gave the company about 150,000 barrels of brewing capacity.
Alesmith has slowly broadened its reach in 2016. In June, the company partnered with Michigan's Powers Distributing for coverage throughout metro Detroit. In May, Alesmith expanded its existing reach in Texas, signing with Ben E. Keith Company for distribution in Austin, Houston, San Antonio, Galveston and surrounding areas.
In 2015, Alesmith grew production 65 percent to more than 24,000 barrels, according to the BA.
Maui Hits the Midwest
Maui Brewing Company has partnered with Cavalier Distributing for coverage throughout Indiana and Ohio.
Draft and packaged products — including the company's Bikini Blonde Lager, Big Swell IPA, Coconut Hiwa Porter, and Pineapple Mana Wheat — began shipping to retailers last week.
In 2015, Maui produced just over 32,000 barrels of beer, according to BA records. In a press release, the company said it is anticipating another year of growth in 2016 and expects to produce about 45,000 barrels.
Other Moves:
Got distribution updates to share? Submit them to Brewbound!