Earlier this year, Lazy Magnolia announced it would more than double its distribution footprint in 2014, by adding nine new markets on top of the existing eight where its beers are sold.
Now Lazy Magnolia, which bills itself as Mississippi's oldest packaging brewery, will scratch Chicago, Ill. off its to-do list by blowing into the Windy City later this month with OneIllinois, a cluster of nine MillerCoors wholesalers in the Chicago area.
Additionally, the brewery is launching new distribution in Central Illinois this week with RJ Distributing. The brewery currently doesn't distribute in the southern tip of the state.
"We accomplished what we set out to do in 2013 and created just enough buzz for those surrounding states to be interested in our brands that it only made sense for us to stretch our arms a little farther," Brandi Burge, sales and marketing director with the brewery, told Brewbound in January.
Having produced approximately 15,000 barrels in 2013, the brewery hopes to surpass 20,000 this year.
The added distribution has coincided with a brewery expansion that nearly tripled its capacity.
As part of the brewery's sweeping nine-market expansion, it added Kentucky and Ohio earlier this year and will begin distributing to Missouri, North Carolina, Virginia, West Virginia, Washington D.C., and Indianapolis as the year goes on.
While its scope is more focused than Lazy Magnolia's nine-market roll out, Florida's Funky Buddha Brewery has launched new distribution in its home state this week. The brewery, which was founded in 2010, began distributing to Orlando, about three hours north of its home in Boca Raton on June 11.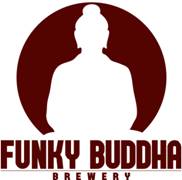 The brewery, which has inked an agreement with Brown Distributing for coverage in the Orlando market, has been able to make its first foray into central Florida thanks to increased capacity at its facility, according to the Broward Palm Beach New Times.
"The main factor has been supply. We've barely kept pace with demand in the South Florida and Treasure Coast area until now," John Linn, the brewery's brand director, told the website. "With new equipment arriving daily and the expansion underway, we are able to produce enough beer to expand our reach a little further across the state. Every step we make is cautious because we're always concerned about supply, especially here in South Florida."
Linn could not be reached as of press time for further comment.
Keg 1, LLC, a network for 10 MillerCoors wholesalers throughout the country, padded its portfolio recently as well.
For starters, the network acquired the distribution rights to Hops & Grain's portfolio and plans to quadruple the brand's presence in Austin, Texas.
Beyond that, the brewery, once better established in its home market, plans to utilize Keg 1 O'Neal's network to grow throughout 32 other counties, as the wholesaler has distribution centers in Temple, Fredericksburg, and Weatherford.
As the brewery is in the midst of an expansion that will more than double its current capacity, Josh Hare, owner and founder of the brewery, said the partnership will allow the company to better meet increased demand.
"We are stoked to have Keg 1 as our distribution partner to allow us to operate effectively and sustainably during this time of exponential growth," he said in a company statement.
Keg 1 also added Epic Brewing Co. to its Texas tally, handling coverage in the Austin metropolitan area. The Salt Lake City, Utah-based brewery is extending its reach in the state, however, as it also has an agreement with Andrews Distributing for representation in the Dallas and Fort Worth areas.
Michael Malachowski, national sales manager with the brewery, said the move was a long time coming in a statement.
"We have had many requests for our beers in Texas the past few years," he said. "And [with] the increased capacity from Denver we can finally answer their call."
With the addition of Texas, Epic is distributed in 16 states and the District of Columbia.