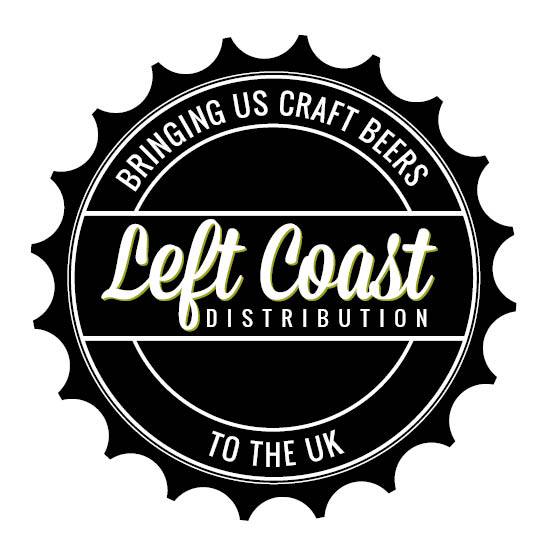 San Carlos, Calif. — The British 'local' pub is famous the world over. Beginning today, folks in the U.K. gathering to socialize with friends and coworkers can do so while enjoying craft beer from California's Devil's Canyon Brewing Company.
Nottingham, England based Left Coast Distributing has received the first of many shipments from the pioneering Silicon Valley brewery. Among the styles available are:
Full Boar Scotch Ale – Brewed with a proprietary malt blend and lightly smoked with peat moss. It imparts subtle hints of chocolate, caramel and smoke in a beer that drinks astonishingly smoothly.
California Sunshine Rye IPA – At 85 IBU's, it is exceptionally well balanced with assertive hop bitterness, a toasty and bready malt mouth-feel, and a grassy, dry finish.
Deadicated Amber Ale – A medium-bodied ale with a beautiful tawny color, a nice lace head, and a cascade finish.
Belle – A champagne style beer, with a rich straw-like appearance and aromatic, fruity nose.  This celebratory beer has a crisp, sweet flavor with a strong, dry, effervescent finish
"Working with breweries such as Devil's Canyon, fits our portfolio exactly. Great West Coast beers from dynamic, up-and-coming, independent breweries. Ones that we can work closely with and organically grow together with," said Nigel Garlick, Managing Director. "The UK scene is perhaps three to four years behind the states when it comes to 'craft' beers but the passion is most definitely shared between the two countries."
Established in 2001 in Belmont, California, the family owned brewery relocated to the City of San Carlos in 2013 and was recently awarded "Business of the Year" by the City of San Carlos and the San Carlos Chamber of Commerce for their contributions to the San Carlos business environment. Their products are currently available in 9 states and 5 countries
About Devil's Canyon Brewing Co.
Devil's Canyon Brewing Company, located in the heart of the San Francisco bay area peninsula, produces award-winning, sustainably handcrafted beer and root beer centered on the most premium ingredients.
Devil's Canyon Brewing Co. won over 35 awards for their craft beers. San Francisco Bay Area A-List readers voted Devil's Canyon "Favorite Bay Area Brewery" in 2013 and "Best Bay Area Beer Bar" in 2014. San Francisco Business Journal readers voted Devil's Canyon "Best Beer" in 2014. Also in 2014, the brewery was awarded "Business of the Year" by the City of San Carlos and the San Carlos Chamber of Commerce.
More information is available at http://www.DevilsCanyon.com
About Left Coast Distribution / YMHW Export:
Left Coast Distributing is a small, independent UK-based importer and distributer of artisan beers from craft brewers of America's west coast. We are always looking for the finest brews from blossoming craft breweries to introduce to the UK market.
Left Coast specializes in the careful transportation and handling of amazing beers for the growing market of British "magpie" beer consumers who are always looking for new and different styles, flavors and brews. 
More information is available at http://www.LeftCoast.co.uk/