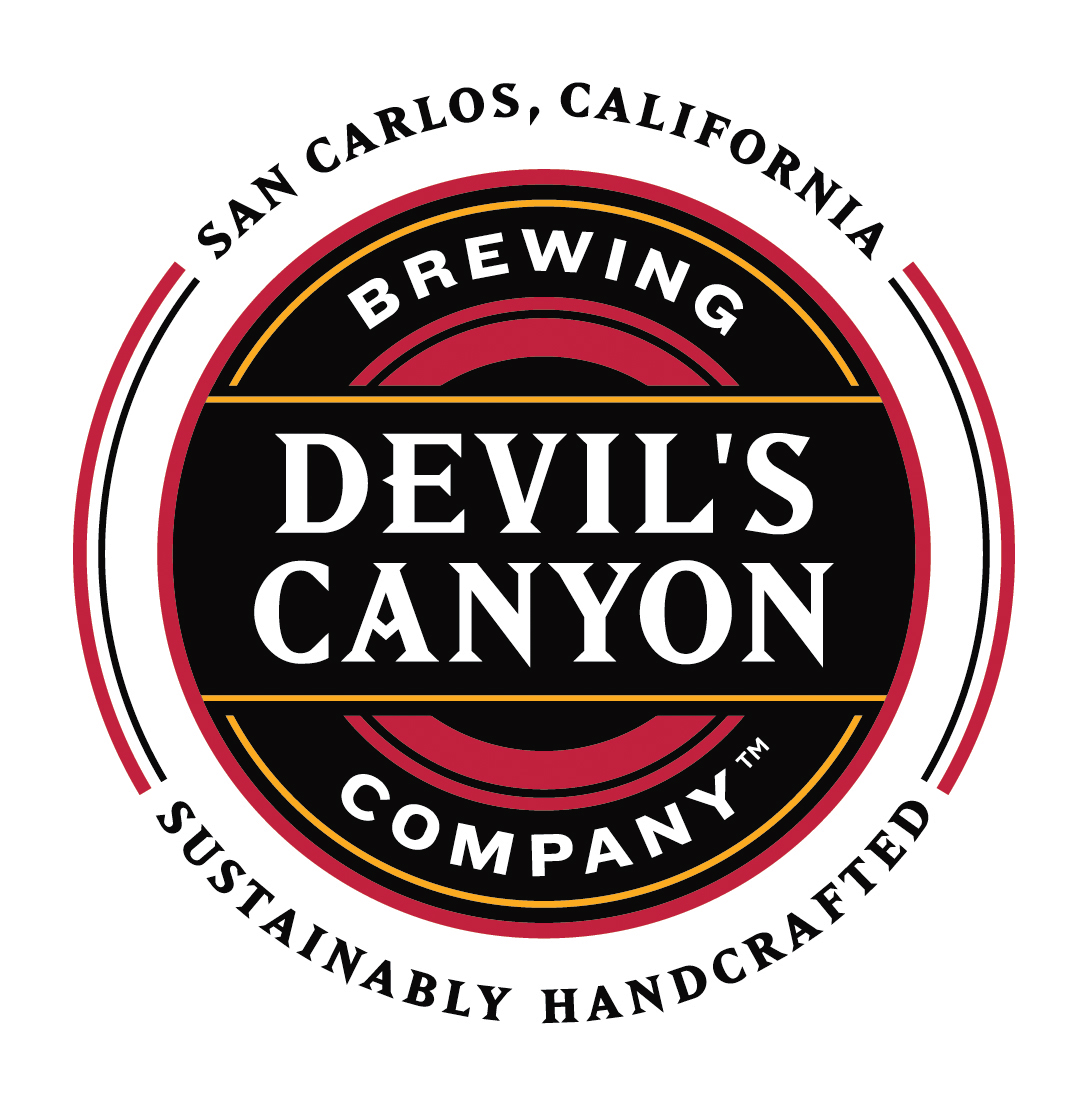 San Carlos, Calif. – Devil's Canyon Brewing Company today announced that they have signed with Stanislaus Distributing Company to bring their sustainably handcrafted products to enthusiasts of craft beer in the California counties of Stanislaus, Tuolumne, Mariposa, Merced, San Joaquin, Amador, Calaveras and Alpine (Bear Valley only) as well as the city of Galt in Sacramento County.
From their founding in 2001 until 2013, Devil's Canyon self-distributed their products in the San Francisco Bay Area, introducing a generation of people to their first artisanal beer. As their beers gained in popularity, the husband and wife team of Chris and Kristiann Garrett began to look for brand-building distributors sharing their work ethic and business philosophies that would efficiently bring their products into the marketplace.
Stanislaus Distributing is a California Central Valley institution based in the City of Modesto with roots dating back to 1933. The Varni Brothers Corporation (Stanislaus Distributing) began as a small beverage business where Attilio Varni bottled, labeled and delivered local wine from casks and barrels to restaurants and taverns in the area.
"It's great to be working with a family owned business that can trace its roots back 3 generations." stated Chris Garrett, Owner. "Stanislaus Distributing has seen the beverage industry change over the years and they have always positioned themselves to adapt quickly by representing the very best products. I am proud to have them represent mine."
"We are excited to represent the Devil's Canyon lineup of delicious craft brews. Their years of experience has led them to produce consistently high quality award winning beer." said Anthony Varni, Varni Brothers CEO. "We are happy to make the Devil's Canyon brand available to consumers in the Central Valley and Central Mountain counties. We believe that beer drinkers in our distribution territory are going to be pleased."
In addition to making award-winning, sustainably handcrafted beer and root beer, the brewery has a storied history of focusing on reutilization. From re-claimed lumber to an infrastructure that boasts over 90% repurposed materials, Devil's Canyon's facility is an authentic testament to their commitment to set the standard for innovative sustainability efforts.
Devil's Canyon's Full Boar Scotch Ale, California Sunshine Rye IPA, Deadicated Amber Ale are available in 5 USG and 15.5 USG kegs in addition to 22oz bottles. Belle, a unique California Sparkling Ale, is available in 5 USG Kegs and 750ml bottles.
About Devil's Canyon Brewing Co.
Devil's Canyon Brewing Company, located in the heart of the San Francisco bay area peninsula, produces award-winning, sustainably handcrafted beer and root beer centered on the most premium ingredients and is currently available in 9 states and 5 countries. 
Devil's Canyon Brewing Co. won over 35 awards for their craft beers. San Francisco Bay Area A-List readers voted Devil's Canyon "Favorite Bay Area Brewery" in 2013 and "Best Bay Area Beer Bar" in 2014. San Francisco Business Journal readers voted Devil's Canyon "Best Beer" in 2014
Fans wanting to visit should note that the brewery's event center may have private events going on throughout the week—from weddings to executive off-sites, birthday parties to trade shows—but Fridays are reserved for the public. The "California Beer Garden" is open to the public every Friday from 4-9 pm with an average of 6 food trucks currently coordinated by Off the Grid of San Francisco. Families, friends, kids and well behaved pets are welcomed.
More information is available at http://www.DevilsCanyon.com
About Stanislaus Distributing / The Varni Brothers Corporation
Stanislaus Distributing is part of Varni Brothers Corporation, a family owned beverage manufacturer and distributor, representing some of the finest premium and craft beer brands. Stanislaus Distributing, Seven Up Bottling of Modesto and Stockton, and Noah's Spring Water are divisions within Varni Brothers Corporation making it a complete beverage company in Northern California.