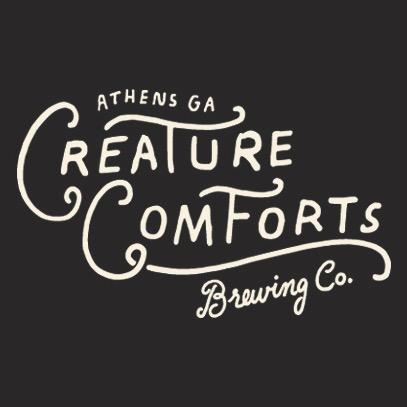 ATHENS – Creature Comforts Brewing Company will release Athena Paradiso with passion fruit and guava on draft as well as in 12-ounce cans in early August. Athena Paradiso is Creature Comforts' fruited treatment of Athena, the brewery's year-round Berliner Weisse. Earlier this year, the brewery released a variant of Athena Paradiso with tart cherry, raspberry, and cranberry.
Athena Paradiso comes is 4.5-percent ABV. The gentle tartness and subtle sweetness of the passion fruit and guava are a perfect complement to the base Berliner Weisse, Athena, which is available year-round. The addition of the word "Paradiso" to the Athena brand's name, and the label artwork are intended to instill a vision of paradise, representative of the flavor and aroma of the beer.
"Athena Paradiso is a beautifully refreshing beer," said Co-Founder and Head Brewer David Stein. "The passion fruit and guava flavors transport you to a tropical paradise during these hot summer months."
Athena Paradiso will be available in the Athens and Atlanta markets in early August. For more information about Creature Comforts Brewing Company, visit www.creaturecomfortsbeer.com.
ABOUT CREATURE COMFORTS BREWING COMPANY:
Creature Comforts is an Athens, Georgia based brewery offering finely balanced artisanal beers. Since opening its doors in April 2014, Creature Comforts has made an imprint in the craft beer community with its award-winning, year-round and special release beers. To learn more about Creature Comforts, contact Emily@ccbeerco.com or visit us online at www.creaturecomfortsbeer.com.