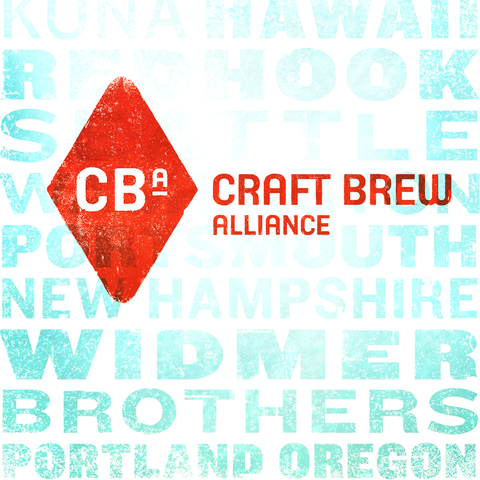 Portland, OR – Craft Brew Alliance, Inc. ("CBA") (Nasdaq: BREW), a leading craft brewing company, is commemorating Earth Day 2016 with the release of its third Annual Sustainability Report. CBA's 2015 Annual Sustainability Report highlights the company's sustainability progress around four key focus areas: water, energy, recycling, and community involvement. In 2015, CBA continued to achieve industry-leading water usage, reduce greenhouse gas emissions and divert more than 98% of its breweries' waste through innovative recycling and spent grain programs, while increasing support in its local communities.
2015 CBA Sustainability Report Highlights:
Our highest-volume brewery in Portland, known as the Widmer Brothers Brewing brewery, uses just 3.5 gallons of water for each gallon of beer produced, well below the craft beer industry average ratio of 6 to 8 gallons of water for every gallon of beer produced. Collectively, all of our breweries use less than 4.5 gallons of water for each gallon of beer produced.
Company-wide, we reduced our total CO2e (carbon dioxide equivalents) per barrel of beer by 11% compared to 2014 by increasing our power offsets and keeping our energy intensity per barrel of beer steady.
In 2015, we constructed an innovative combined heat and power plant in our Portsmouth brewery that harnesses biogas captured from organic byproducts of our brewing process to produce renewable energy.
At our Kona Brewing Co. brewery on the Big Island, we launched the small-batch Makana Series, four beers inspired by the four natural elements and made with local Hawaiian ingredients, which raised over $57,000 for four Hawaii non-profit organizations dedicated to preserving the state's precious natural resources.
As a founding member of the Oregon Brewshed Alliance, which supports awareness and protection of Oregon's natural water sources, Widmer Brothers Brewing launched a special Earth Day beer last year, "Brother Nature Pils," with 100% of proceeds supporting the cause.
We kicked off a new initiative, CBA PaperCuts, a company-wide effort to reduce paper usage by 489,806 sheets of paper in the first year.
Our Woodinville Brewery teamed up with Washington State's Extension Energy Program and the Department of Ecology to perform a three-day audit of our steam system, resulting in increased insulation, fixed leaks, and other savings opportunities.
Once again, we were recognized as one of Oregon's Top Healthiest Employers, as well as earned accolades as an EPA Green Power Partner.
All five of our pubs received certification from the Green Restaurant Association.
"As one of the largest craft brewing companies in the country, we are proud of our commitment to the environment and the communities where we brew our beers," said Scott Mennen, Chief Operating Officer, CBA. "At CBA, we are passionate not just about making consistently great-tasting beers, but also ensuring we brew our beers in the most responsible manner possible. In 2015, we continued to make strong progress, which includes keeping our water usage well below the industry average, investing in alternative energy, and supporting our communities through innovative small-batch beers such as the Kona Brewing Co. Makana Series which raised thousands of dollars for Hawaiian non-profits last year."
Local Earth Day Initiatives:
CBA is celebrating Earth Day 2016 with local events and community-building efforts across our main brewery locations, which includes planting 41 trees, which represents the number of trees that will be saved this year through CBA PaperCuts.
Additional Activities Include:
In Portland, Widmer Brothers Brewing is celebrating with a special beer, "Brother Nature Wheat," available exclusively in the Widmer Brothers Pub. A portion of proceeds from Brother Nature – a water-neutral beer through water restoration credits from Bonneville Environmental Foundation – will go to the Oregon Brewshed Alliance. Additionally, our employees will be volunteering in neighboring Greeley Forest Garden, which grows fresh produce for community members in need.
In Hawaii, Kona Brewing is planting native trees and installing irrigation at neighboring Kona Skate Park, which provides a safe environment for youth. This volunteer effort builds on the more than 175 local causes that Kona Brewing supports annually.
Our Portsmouth brewery is hosting a second annual "Party for the Planet" in collaboration with the Green Alliance, to support the Hodgson Brook Watershed, our local watershed. Volunteers will plant native trees, pick up trash in the Tradeport, and build rain gardens. The day will include a block party celebration, featuring live music, an Earth Day IPA with $1 of every pint donated to Hodgson Brook Association, food and raffle prizes.
Employees at our Woodinville brewery, home to Redhook Brewery in Washington, are planting native trees on the brewery grounds to continue supporting local watershed health.
About Craft Brew Alliance:
CBA is a leading craft brewing company, which brews, brands and markets some of the world's most respected and best-loved American craft beers. The company is home to three of the earliest pioneers in craft beer: Redhook Ale Brewery, Washington's largest craft brewery founded in 1981; Widmer Brothers Brewing, Oregon's largest craft brewery founded in 1984; and Kona Brewing Company, Hawaii's oldest and largest craft brewery founded in 1994. As part of Craft Brew Alliance, these craft brewing legends have expanded their reach across the U.S. and approximately 30 international markets.
In addition to growing and nurturing distinctive brands rooted in local heritage, Craft Brew Alliance is committed to developing innovative new category leaders, such as Omission Beer, which is the #1 beer in the gluten free beer segment, and Square Mile Cider, a tribute to the early American settlers who purchased the first plots of land in the Pacific Northwest.
Publicly traded on NASDAQ under the ticker symbol BREW, Craft Brew Alliance is headquartered in Portland, OR and operates five breweries and five pub restaurants across the U.S.