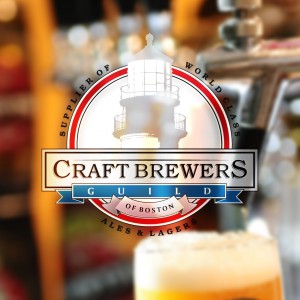 After more than 15 months of investigations, regulators in Massachusetts have determined that Craft Beer Guild LLC — a wholesaler responsible for selling about 200 craft brands from around the U.S. — knowingly violated state laws prohibiting unfair trade practices and illegal pay-to-play activities. News of the decision was first reported by the Boston Globe.
In a notice dated Feb. 11, 2016 and obtained by Brewbound, the Massachusetts Alcoholic Beverages Control Commission (ABCC) slapped Craft Beer Guild — a subsidiary of the Sheehan Family Companies, which owns several alcoholic beverage distributorships across more than a dozen states — with a 90-day license suspension for offering inducements and unfair discounts in exchange for guaranteed retail placements.
According to the ruling, Craft Beer Guild "engaged in a pervasive illegal enterprise involving numerous retailers and corporations that spanned at least five years," and went to "great lengths to hide its knowingly unlawful conduct."
Craft Beer Guild, which also does business as Craft Brewers Guild, distributes a number of prominent brands such as Sierra Nevada and Lagunitas, as well as local brands like Wachusett and Ipswich.
During a September hearing, Craft Brewers Guild admitted to paying bars upwards of $2,000 per tap handle, and in some cases as much as $20,000 annually for the promise of committed lines.
In an effort to disguise the illegal payments, on-premise retail chain operators like The Briar Group — which owns the Ned Devine's and Green Briar bars, among others — as well as The Wilcox Group — which operates craft-centric bars like The Lower Depths and Bukowski Tavern — would "fraudulently" invoice Craft Beer Guild through third party entities that purported to offer "marketing support" or "promotional services."
Craft Beer Guild paid approximately $120,000 in illegal kickbacks to these companies — about 12 "retail licenses" throughout the Boston area, the ABCC found.
In a written statement sent to Brewbound, a Craft Beer Guild spokesman said the company is in the process of reviewing the decision with its legal counsel.
"Regardless of which option we exercise, there will be no disruption in our business and we will continue our high level of service to our valued customers," the company said.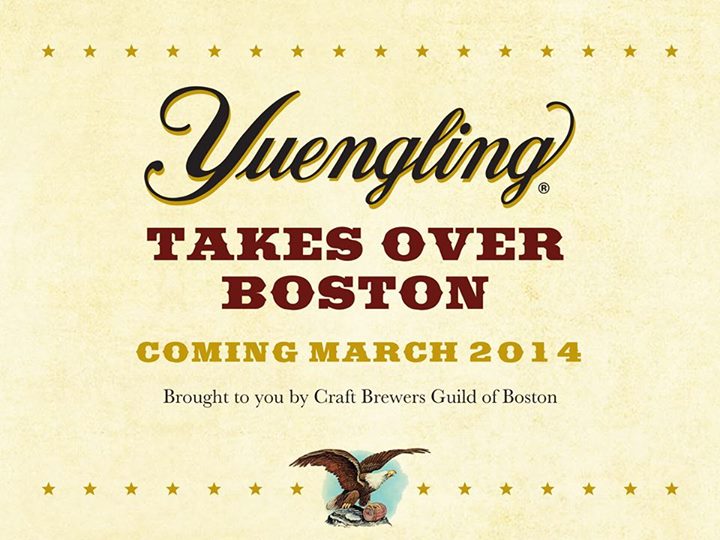 Under state law, Craft Beer Guild has 20 days to petition the ABCC for a compromise. According to Chapter 138, section 23 of the alcohol code, the wholesaler may pay a fine in lieu of suspension. That fine would be equal to 50 percent of its "per diem gross profit multiplied by the number of license suspension days."
The company may also appeal to the superior court of Massachusetts, according to John P. Connell, a Boston-based alcoholic beverage licensing attorney who advises retailer, wholesaler and brewery clients.
"If Craft Brewers Guild pays the fine — or they serve the suspension and do not appeal the ABCC decision — it will be considered final after 30 days and it will be out there as proof or evidence that Craft Brewers Guild has in fact engaged in proscribed practices," he told Brewbound.
That's important because of strict state franchise laws that govern relationships between wholesalers and brewers and prohibit companies from exiting a partnership without cause. As a result, small breweries that may be unhappy with the performance of their wholesaler have a difficult time terminating contracts.
In this case, however, because Craft Beer Guild violated chapter 138 section 25E (subsection d, engaging in improper or proscribed trade practices) some of its suppliers could be allowed to switch wholesalers, Connell said.
"They may want to consider that remedy (an appeal) for the very fact that if they allow it to stand, or if they pay the penalty, or serve the suspension, they provide potential grounds to their clients to walk away from the relationship and take up with another wholesaler," he said.
If Craft Beer Guild does elect to serve its 90-day suspension, a decision that numerous sources told Brewbound was unlikely, a number of small local business could be at risk.
"If it's enforced, I'd realistically be looking at having to lay people off, because we are a Massachusetts-based business," said Ned LaFortune, founder of Wachusett Brewing.
Brewbound spoke to five of Craft Beer Guild's beer suppliers, all of whom agreed to discuss the matter under the condition of anonymity. Most said they were shocked and surprised at how harsh the punishment was.
"I am absolutely blown away with the severity of the decision," said one source.
At least one brewery founder said its total sales to Craft Beer Guild represented almost 20 percent of the company's annual business.
For most companies, especially local brewers, 90 days without access to the greater Boston market could mean the loss of thousands of dollars. Four of the companies Brewbound spoke to, which are all similar in size and not Craft Beer Guild's largest suppliers, said losses could range between 4,000 and 15,000 cases over the entire 90 day period.
"If this business was no longer, it would have a major impact on how we move forward," said one source.
"Three months is a long time and it would have a significant impact on any brewery," added another.
According to one source, most breweries have termination clauses written into their contracts that would allow for a switch after 30 days.
"If they fail to serve the market for 30 days and cannot cure it within another 30 days, a brand can leave," said the source.
And if Craft Beer Guild does elect to serve the 90-day suspension, a brewery could begin the termination process immediately, meaning that it would only be shut out from serving the market for one month.
According to the Globe, the ABCC has also charged five bars — Jerry Remy's Sports Bar & Grill, Estelle's, Gather, Game On Fenway and Coogan's — for accepting payments. Those bars are due before the ABCC later this month, the paper said.
Sheehan Family Companies currently operates 19 different beer distribution companies in 13 states. It also owns St. Killian Importing – which imports products like Carlsberg, Crabbie's and San Miguel, among others — and Blueprint Brands, a spirits wholesaler with outposts in Connecticut, Washington D.C., Maryland, Massachusetts, New Jersey, New York and Rhode Island.
It was Pretty Things Beer & Ale Project founder Dann Paquette, who has since shuttered his business, who first sparked the investigation in 2014 when he took to twitter to complain about the habit pay-to-play practices. At the time, he described Boston as a "pay to play town," accusing bar owners of conducting under-the-table transactions and accepting incentives from wholesalers and brewers in exchange for guaranteed placement.
"Ever heard the term "committed lines"? This is what it means. Breweries buy draft lines so their lame beers aren't irrelevant," he tweeted at the time.
In 2015, Pretty Things as well as a host of other craft breweries represented by Craft Beer Guild participated in what the distributor called its "Accumulation Program," whereby bar owners were discounted as much as $20 per keg when purchasing from a list of specific craft brands. Companies such as Lagunitas, Abita, and Southern Tier, among others, participated in the program.
That program appear to match statements made by Craig Corthell, a Craft Beer Guild sales manager, who told the ABCC that his company offered $20 rebates to retailers in exchange for being put on the menu.
Additional details can be found in the 24-page ruling.