Constellation Brands reported its second-quarter fiscal 2019 earnings today, which were highlighted by 10.1 percent growth in beer depletions (sales-to-retailers) and an 8.7 percent increase in shipments (sales-to-wholesalers) for the comparable three-month period ending August 31.
Net sales of Constellation Brands' beer portfolio — which includes Mexican import brands Corona, Modelo and Pacifico, as well as craft offerings from Ballast Point and Funky Buddha — increased 10.5 percent during the quarter, to more than $1.5 billion.
During a call with investors and analysts, Constellation Brands CEO Rob Sands said the company's beer business is "hitting on all cylinders."
"We don't really see any reason why that momentum shouldn't continue throughout the remainder of the year," he said.
In a press release, the company touted that its beer business achieved a "record operating margin of 41.3 percent" — up 10 basis points (bps) in Q2.
Specifically, the company cited the performance of the Corona and Casa Modelo brand families, the latter of which Sands said is "on fire." Modelo Especial was both the No. 1 growth brand and share gainer in the beer industry in Q2, he noted.
Driven by the launch of two Corona line extensions — Premier and Familiar — Sands said depletions for the Corona brand family accelerated from 4 percent in FY18 to 8 percent in the first half of FY19.
Premier has achieved "record speed to shelf," Sands added, noting that nearly 75 percent of its volume comes mostly from domestic light lagers and from outside of Constellation's beer portfolio. Meanwhile, Familiar's velocity has outpaced the company's plans for the brand, he said.
Constellation also sees a "huge opportunity" for another Corona-branded offering, Refresca, an FMB being sold in two tropical flavors. Those offerings will roll out nationally in phases and the company will initially focus on securing placements in chain states, Sands said.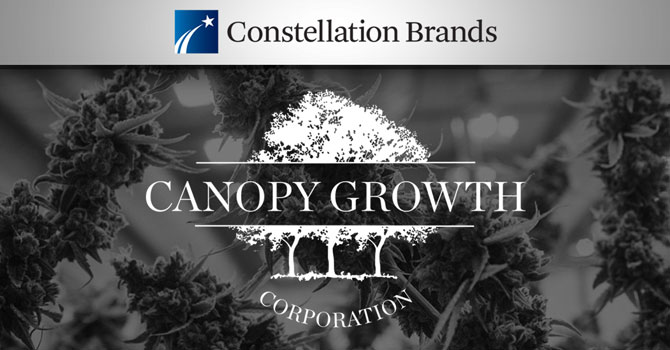 Although Constellation's beer business was a major focus of the call, Sands also discussed the company's $4 billion investment in Canadian cannabis company, Canopy Growth. Last week, Canopy shareholders approved that transaction, which is expected to close on October 31.
Sands explained that Canopy possesses "the largest legal cannabis production footprint in the world," and it's the only cannabis producer participating in all Canadian provinces, where adult recreational use will be legal as of October 17.
The partnership with Canopy, according to Sands, puts Constellation in "the best position in the world of any company to capitalize on" an industry worth "hundreds of billions of dollars" in the coming years.
Asked by Cowen & Company managing director Vivien Azer if Constellation believes that cannabis will cannibalize alcoholic beverage sales, Sands said there's "no evidence whatsoever, especially in the United States, in the legal states, of alcohol cannibalization." In fact, he characterized cannabis as a complement to the company's core beer, wine and spirits businesses.
"It's another opportunity for growth for Constellation in addition to our core business," he said.
Sands also addressed an analyst's question about the company's moves to align its wholesalers in Southern California with the Reyes Beverage Group.
In July, Constellation forced Markstein Beverage to sell Constellation's brand rights in northern San Diego County to Reyes. Since then, the company has reportedly attempted to compel Ace Beverage, Triangle Distributing and Beauchamp Distributing Co. to sell the rights to its beer products to Reyes.
According to Sands, the move toward alignment in Southern California is being done to "accelerate what is already good performance" and playing offense "from an already very strong position."
"We're not a company that's sitting around waiting for some element of our business to turn down or get bad before we jump in and we take action to improve our results," he said. "We're really quite the opposite of that."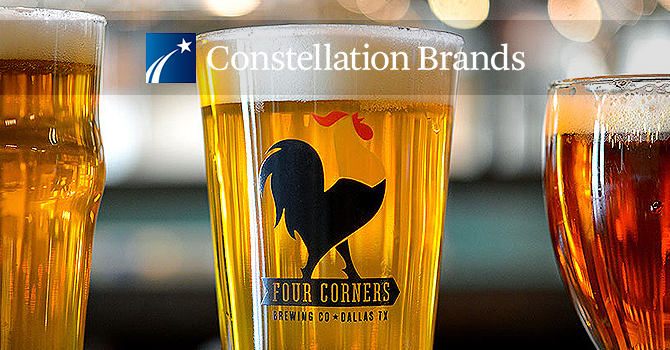 Other Notes from the call:
Sands briefly addressed the July acquisition of Dallas-based Four Corners Brewing, a beer company that be believes is capitalizing on "one of the hottest trends in beer, Hispanic-influenced products." "This high-performing brand has grown sales five times since 2014," he said.
Constellation has not received any pushback on forthcoming beer price increases, executive vice president and CFO David Klein said. According to Sands, the increases will fall in the 1 to 2 percent range.
Constellation is planning to expand its rollout of Svedka Spiked Seltzer in select markets in the spring.