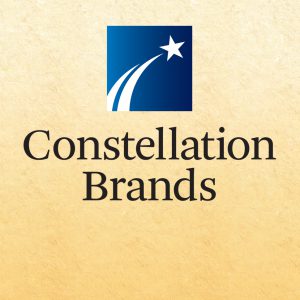 The board of directors for Constellation Brands — the high-end maker of Ballast Point and import brands Modelo and Corona — has approved a share buyback program of up to $1 billion of the company's common stock.
Constellation will execute the buyback plan "opportunistically in the future," according to a press release issued Monday.
The $1 billion buyback plan is in addition to a $1 billion share repurchase program, the company said. This comes as Wall Street credit-rating agencies Fitch and Standard & Poor's have issued a minimal risk "investment grade" status to Constellation.
"We are pleased with our new Investment Grade status, which has been driven by our ability to continue to generate strong earnings and operating cash flow," David Klein, Constellation executive vice president and chief financial officer, said in a press release. "This provides us with the flexibility to be opportunistic with future share repurchases while remaining committed to our 3.5x targeted leverage ratio."
In a note to investors, Cowen and Company analyst Vivien Azer said her firm was "encouraged by the announcement as it underscores the company's improved leverage and robust cash generation." Azer also maintained her "outperform" rating on Constellation stock.
Cowen's price target for Constellation (NYSE: STZ) is $200 with a fiscal year 2017 earnings per share estimate of $6.46 and a fiscal year 2018 earnings per share estimate of $7.61. Constellation stock was trading at $157.57 (up 1.6 percent) as of press time. That's below its 52-week high of $173.55 but above the 52-week low of $130.23.
Constellation has had a strong 2016, due to a growing dominance in the high-end beer segment, which the company defines as products sold at $25 per case and above.
"We're fortunate that we're winning in the high end, and we're winning big," Constellation Brands executive vice president Paul Hetterich said during the annual Beer Marketer's Insights conference in November.
Constellation's high-end success was noticeable with a strong second-quarter earnings report that showed 20 percent net sales growth.
The company will test its high-end strength by introducing Corona Premier to compete with Michelob Ultra. And Hetterich said the company will place Ballast Point brewpubs in select U.S. cities.
To help fuel its growth, Constellation announced a $600 million deal in late October to purchase the Obregon, Mexico, brewery from Grupo Modelo, an Anheuser-Busch InBev subsidiary. The deal is subject to DOJ and Mexican regulatory approvals.
In addition, Constellation will build a $1.5 billion brewery in Mexicali, Mexico, which will have an initial capacity of 10 million hectoliters (about 8.5 million barrels) of beer and will be capable of being scaled to 20 million hectoliters (17 million barrels).
With the company's heavy reliance on a Mexican import business, many analysts feared the effect President-elect Donald Trump — who has promised to build a wall between the U.S. and Mexico and threatened to tear up the North American Free Trade Agreement — would have on the company's stock.
"It's really, really early days to speculate on what's going to happen with any and all of this," Hetterich said during the Beer Marketer's Insights conference. "One thing we do believe will be good is the Republican control of the White House and Congress."
Meanwhile, Constellation has recently moved to improve the visibility of its top brands, inking a sponsorship deal in November with the Barclays Center and the NBA's Brooklyn Nets that will place Ballast Point, Corona Extra and Modelo Especial-branded bars throughout the arena.