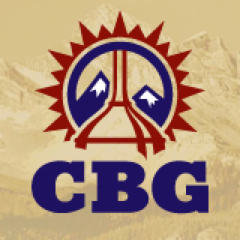 BOULDER, Colo. — When describing and evaluating beer, there are many factors to consider like bitterness, the variety of flavors present, along with their intensity, alcohol content and color. In brewing, the term Lovibond is used to describe the specific colors of the grain. To celebrate all that is beer, today the Colorado Brewers Guild (CBG) and Imbibe Denver announced the Lovibond series, four separate events each with a specific focus: Collaboration Fest, Sesh Fest, Brewery 5k and the Fresh Hop Festival.
The first in this series of festivals is Collaboration Fest on March 22 from 3 – 7 p.m at the Curtis Hotel in Denver.
Collaboration Festival
will showcase the release of more than 20 Colorado collaboration beers, all being unveiled at the event. Each beer featured at Collaboration Festival will be created by at least one Colorado Brewers Guild member, with other participating breweries coming from near and far. The other breweries will be from both in and out of state and some collaborations involve more than five breweries. The out-of-state brewery involvement is an exciting first for Colorado Craft Beer Week.
"One question I am often asked is what is the competition in the craft beer community," said Steve Kurowski of the CBG. "My answer none. Craft beer is about collaboration and creating the best beers possible."
More collaborations are being added but the current collaboration list includes:
Renegade Brewing Co., Wit's End Brewing Company, Strange Brewing Company, TRVE Brewing Co., Black Sky Brewing, Breckenridge Brewery
Telluride Brewing and Marble Brewing
Dry Dock Brewing and Steamworks Brewing
Oskar Blues Brewing Company and Saint Archer Brewing Co.
Oskar Blues Brewing Company and La Crumbre Brewing Co.
Twisted Pine Brewing Company and Swamp Head Brewery
Echo Brewing Company and Right Brain Brewery (MI)
Ska Brewing and Nynashamns Angbryggeri
Denver Beer Co. and Upslope Brewing Company
Summit County Collaboration – Pug Ryan's Brewing Company, Dillon Dam Brewery, Breckenridge Brewery and Backcountry Brewery
Barrels & Bottles Brewery and Golden City Brewery
Fate Brewing and Mission Brewery
Our Mutual Friend Malt & Brew and Wild Woods Brewery
Mountain Sun Former Brewer Collaboration – Breckenridge Brewery, Cannonball Creek Brewing Company, Durango Brewing, Jagged Mountain Craft Brewery, Eddyline Brewing, Mountain Sun, Telluride Brewing Company, Iron Springs Brewery (CA), Moo Brew (Tasmania)
Pagosa Springs Brewing and RockYard Brewing Company
Odell Brewing Company and New Belgium Brewing
River North Brewery and TRVE
Caution Brewing and Copper Kettle Brewing Company
"Collaboration Fest will highlight the work we are doing as an industry. What other festival is going to have a beer that was created by a brewery in Colorado and Tasmania," said PJ Hoberman of Imbibe Denver.
Tickets can be purchased this weekend for $35 during the Denver Beer Festivus at the Colorado Brewers Guild booth.
Online ticket sales
begin Saturday, Dec. 14 at noon for $50.
About the Colorado Brewers Guild
The Colorado Brewers Guild (CBG) was founded in 1995 by Colorado craft brewers in an effort to promote the quality and diversity of the growing Colorado craft brewing industry. The CBG provides valuable information to the beer-drinking public and the media while also serving to protect the industry and promote positive public policy for Colorado craft brewers.The Colorado Brewers Guild includes the majority of the craft breweries and brewpubs and represents more than 95 percent of craft beer production in the state. CBG is a 501 (c)(6) non-profit trade association and retains advocates to work with the state legislature on behalf of Colorado's craft brewers. For more information, visit www.coloradobeer.org.
About Imbibe
Imbibe is a Denver-based event production company and website that coordinates with the best restaurants, bars, music venues and other fine establishments to create craft events! Learn more at www.imbibedenver.com.