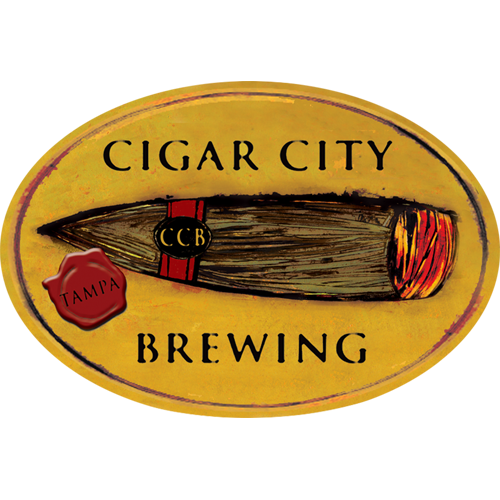 Cigar City is about to set sail on Carnival Cruise Lines.
Beginning this week, two canned offerings from the Tampa, Fla.-based craft brewery will be available on 13 Florida-based ships sailing to the Caribbean, Mexico and The Bahamas.
The exclusive partnership puts cans of Cigar City's Florida Cracker Belgian-Style White Ale and Invasion Pale Ale on display to more than two million passengers each year, the company's national sales manager Joe Burns told Brewbound.
"People remember their vacations," he said. "This gives them a way to size up or search out our product in the future."
But in order to make the deal work, Cigar City will likely need to place some of its non-Florida distributors on allocation, Burns said.
"It is taking beer away from our distributors that are out of state," he said. "We sell about 93 percent of the beer we produce in Florida. When Carnival came knocking, we had to drop what we were doing to make this deal happen."
Per the exclusive arrangement, Cigar City cannot sell its beer on other cruise lines for an undisclosed period of time.
The beer will initially only be available on Carnival's Florida-based vessels, but the brewery may consider growing its presence with the company's cruise ships located farther up the Eastern seaboard.
"There is some opportunity and that was brought up in conversation," Burns said. "But we wanted to make sure the deal that we had with them was a success and didn't want to overextend ourselves. If we can make this work in Florida, we will talk about other areas."
To get its products on the Carnival ships, Cigar City has signed a distribution agreement with Carisam, a Florida-based bonded distributor that services global cruise vessels and cargo ships based in the U.S. The brewery expects to sell Carnival approximately 400 cases per month, Burns said.
Cigar City is currently looking to expand production capabilities at its brewery in Tampa, Burns said. In an effort to keep up with demand, the company purchased new fermentation and bright beer tanks which are being delivered this summer.
Cigar City projects it will brew upwards of 50,000 barrels in 2014, Burns said.
Additional information is included in the press release below.
MIAMI, July 14, 2014 /PRNewswire/ — Capitalizing on the growing popularity of craft beer in the U.S., Carnival Cruise Lines has entered into an exclusive agreement to offer Tampa-based Cigar City Brewing's craft beers on all of its Florida-based ships.
Cigar City's Florida Cracker Belgian-Style White Ale and Invasion Pale Ale will be available on 13 Carnival ships sailing from five Florida ports beginning this week. Combined, those ships carry more than two million guests each year.
The agreement — the first partnership of this magnitude between a craft brewery and a major cruise line — was announced Sunday, July 13, at an event aboard Carnival Legend at the Port of Tampa.
"Carnival continues to seek high-quality brands to enhance our guests' experience, and Cigar City Brewing has been rated among the top craft breweries in the world," said Eddie Allen, Carnival's vice president of beverage operations. "Cigar City Brewing craft beers are a fantastic addition to our already extensive beverage menus and will provide our guests a chance to enjoy two delicious and refreshing beers that aren't available on any other cruise line." Allen noted that Carnival also offers its own private label draught beer, ThirstyFrog Red, which is available throughout the fleet.
"Cigar City Brewing could not be happier than to partner with another great Florida institution, that being Carnival Cruise Lines. Everyone at Cigar City Brewing is thrilled to start this wonderful partnership," said Joe Burns, national sales manager for Cigar City Brewing.
Carnival has 13 Florida-based ships sailing three- to eight-day itineraries to the Caribbean, Mexico and The Bahamas, including Carnival Breeze, Carnival Conquest, Carnival Ecstasy, Carnival Glory, Carnival Victory and Carnival Splendor from Miami; Carnival Sensation, Carnival Sunshine and Carnival Liberty from Port Canaveral; Carnival Freedom from Fort Lauderdale; Carnival Paradise and Carnival Legend from Tampa, and Carnival Fascination from Jacksonville.
Cigar City's Florida Cracker Belgian-Style White Ale is named for the colonial-era "Cracker" cowboys ofFlorida. Florida Cracker Belgian-Style White Ale is brewed with unmalted wheat, orange peel and coriander, which ends with a spicy, dry finish. The beer pours cloudy straw in color and has moderate notes of orange peel, coriander and hints of vanilla.
Gold in color, Invasion Pale Ale is Cigar City's version of a "session" beer (a beer with a relatively low alcohol content), in a hoppy ale that celebrates Tampa's alleged history of being a pirate hideout. The tropical aroma offers suggestions of peach, mango, lime and papaya. Invasion has a light caramel malt character laced with a slight "breadiness" and the finish offers a bounty of tropical and citrus hop flavor and bitterness.
Unlike most U.S. craft breweries, Cigar City Brewing packages most of its beverages in aluminum cans. Aluminum cans are the most widely recycled containers in the United States, and aluminum may be reused repeatedly without loss of strength or quality. From a beer drinker's perspective, cans have zero light penetration to better preserve the integrity of the brew, they chill faster, are easier to store and have a longer shelf life than bottles. Cans also are shatterproof and therefore are allowed where bottles are not — such as poolside. Producing new cans from recycled aluminum reduces greenhouse gas emissions by 95 percent.
Florida Craft Brewing Trends:
Over the past decade, the number of craft and microbreweries has grown dramatically across the United States and consumer demand for craft brews continues to increase. In 2013 in Florida, the state's 66 small breweries produced 130,000 barrels (4.03 million gallons) of craft-brewed beer for an economic impact of$875.8 million, ranking the state 12th in the nation.
Nationwide, in 2013 the overall beer market represented total sales of $100 billion, of which $14.3 billion was craft beers. That represented a 20 percent increase in craft beer sales and an 18 percent increase in production volume over 2012, according to the Brewers Association.
For additional information and reservations, contact any travel agent, call 1-800-CARNIVAL or visit carnival.com.