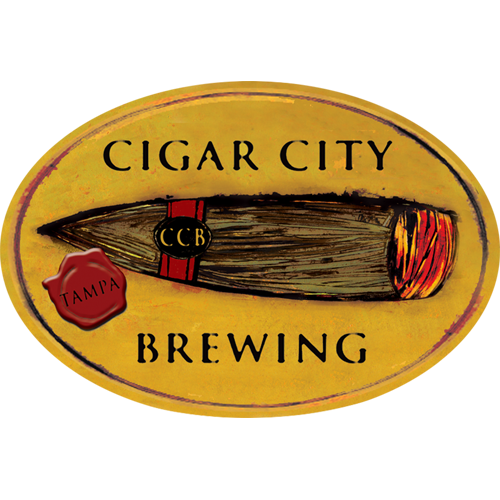 Cigar City's search for a second production facility took the company to the Carolinas this week.
As reported this morning by the Citizen Times, Joey Redner, founder of the Florida-based craft brewery, has been scouting locations in Western North Carolina as well as in Upstate South Carolina, in hopes of finding a place to build a new brewery comparable in size to its flagship facility in Tampa.
Brewbound reported in March that Cigar City was looking into the possibility of building a new 120,000-barrel brewery before 2015, and that the state's contentious legislative battle over growler-fill laws could potentially force him to move the project out of state.
Now, it's clear where the company is looking.
"When we're trying to think about what's going to work, we're looking at the right mix of favorable legislation, a favorable brewing community, access to people that have the right skill set, and that western part of North Carolina is very strong," Redner told Brewbound. "They have a lot of infrastructure."
He had similar praise for South Carolina as well, which passed a law earlier this year that eased regulations on small brewers in the state.
That isn't to say that Cigar City is set on leaving Florida. The company has been scouting numerous locations in the company's home state as well, Redner said.
"We'll always keep our original facility there," he said. "But getting much bigger in Tampa, there's some challenges to it. That took us to some other [Florida] counties outside of Hillsborough. There's just no point in narrowing the search to just what's there if you're already leaving your immediate backyard."
However, there are areas of the country that Cigar City is not considering.
"We've kind of purposefully skipped over Alabama and Georgia because they really don't — while there's a lot of great things going on in those states — they really don't have the friendliest legislation so we kind of took those off the table right away," said Redner.
The company also wants to stay in the south.
"We kind of see ourselves as, long term, really a southeast brewery, so that really didn't leave much else," said Redner. "Maybe Tennessee, but there's issues there, and when you start getting into Virginia you just get out of what we think is the sweet spot for us."
So what will it take to land Cigar City?
Redner expounded on some of the incentive packages that craft brewers like Stone — which just announced it would build a second facility in Richmond, Va. — have received, and how that piece of the puzzle might fit into Cigar City's own decision-making process.
"I wouldn't say it's the only factor but it definitely folds into it," he said. "Really what it ultimately does is decides how robust you can be on the equipment side of things. The more you can get in incentives, the more you can invest in the equipment side of things and the less you're investing in rent. There's numerous different ways these incentives can go and we're just starting to educate ourselves on what's out there. It's not the be-all [and] end-all. I'd certainly take a little less to be in the location that made the most sense for us."
Because Cigar City is just now exploring potential location, Redner said he wasn't sure when a final decision would be made.