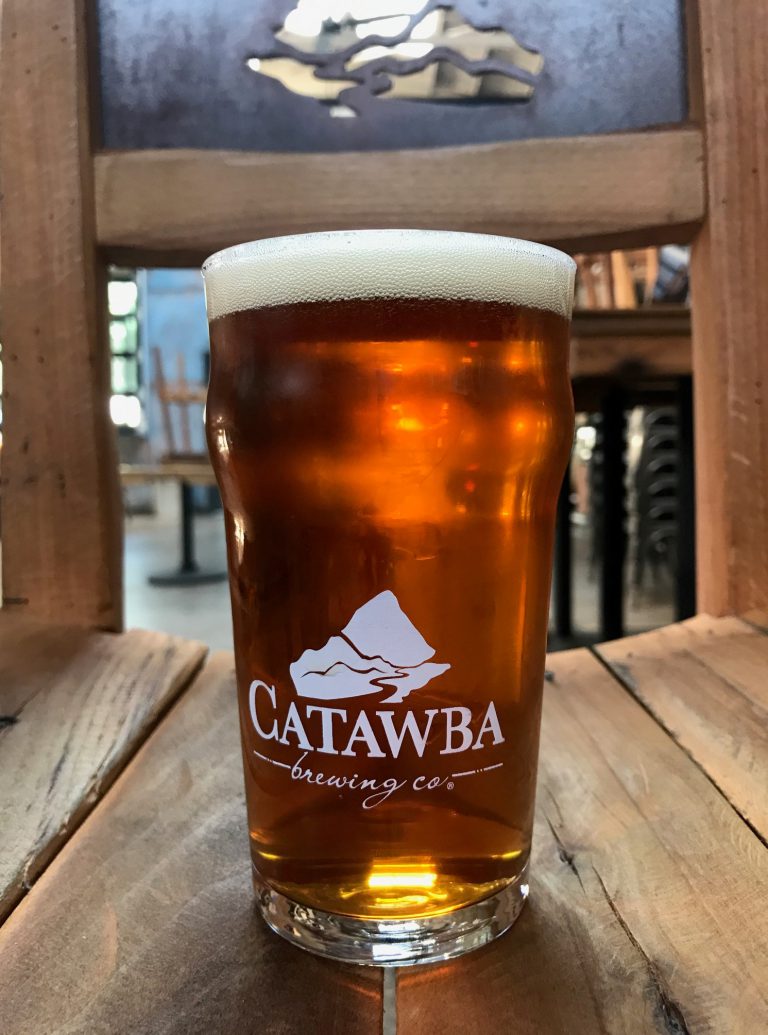 Morganton, NC — Catawba Brewing taps a Small Batch English Bitter (5.1 percent ABV) on Thursday, July 20. The classic English pub ale is actually one of the more approachable beer styles, despite being tagged with a name that may be off-putting to some on this side of the pond. By mid-19th century historical standards, the Bitter was noticeably hoppier than other English styles such as the Mild or the Porter. But to the 21st century beer palate, the Bitter is often considered a malt-forward style – less bitter than a typical American Pale Ale.
Catawba's interpretation of the definitive British beer style is brewed with pale and caramel malts, lending aromas of bread crust with a mild fruitiness. British hop flavors are present but restrained, producing moderate bitterness with subtle earthy, floral, resinous notes. A particular English ale yeast strain adds further complexity to this flavorful session beer. The finish is perhaps a bit drier than expected, providing balance to the underlying sweetness of the malt. Medium-bodied and refreshing, the Bitter is endlessly drinkable, as any good bloke will tell you.
English Bitter is Passport Beer #29 in Catawba's 2017 Small Batch rewards program. Brewed in their Asheville South Slope brewhouse, the beer is available in Catawba's four tasting rooms, and in limited distribution.
About Catawba Brewing Company
Founded in 1999 by the Pyatt family, natives of Western North Carolina, Catawba Brewing operates a main production facility in downtown Morganton, NC at 212 S. Green St; a boutique brewery/tasting room in downtown Asheville, NC at 32 Banks Ave; a tasting room in Asheville's Biltmore Village at 63 Brook St.; and a new Catawba brewery/tasting room in Charlotte's Plaza Midwood neighborhood at 933 Louise Ave. Catawba beers can be found in NC, SC, TN, AL, and now in GA. Find us at www.catawbabrewing.com