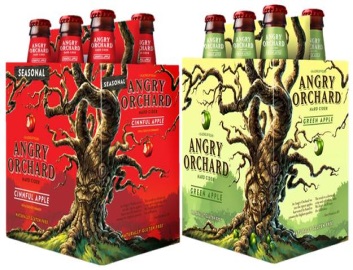 The Boston Beer Company, makers of Samuel Adams, reported record-breaking, third quarter depletions growth of 26 percent on Wednesday, driven by consumer demand for a broad portfolio of offerings that also includes the Twisted Tea and Angry Orchard brands.
Core shipment volume grew 29 percent to 993,000 barrels during the quarter thanks to strong sales execution and support from wholesalers and retailers, said company founder Jim Koch during the company's earnings call. Year-to-date shipments are also up 23 percent, to roughly 2.5 million barrels. Net income rose to $25.7 million, up from $20.8 million in the third quarter last year; something CEO Martin Roper attributed to strong growth in the Samuel Adams, Twisted Tea and Angry Orchard brands.
Given the growth trends, the company raised its full-year depletions expectations to between 21 and 24 percent, up from 17 to 22 percent. It also plans to increase investment in its media spending, sales force and additional support for its brands for the remainder of the year, said Roper.
Third Quarter Highlights
Boston Beer recently commissioned new bottling and canning lines and Roper reported that is "easing packaging constraints." However, the company is still what he called "tank constrained," and hopes to bring additional capacity online at the company's breweries in Ohio and Pennsylvania in the coming weeks.
The company's full-year capital spending could reach $120 million, Ropert said. That spending will continue through 2014 as the company projects it will invest upwards of $180 million to support growth, upgrade equipment in its breweries and to purchase new kegs.
Boston Beer has also continued its investment in craft brew incubation project, Alchemy & Science, throughout 2013. Boston Beer said it will make between $4 and $6 million in brand investments and upwards of $10 million in capital investments on A&S, a portfolio that includes Just Beer, Angel City, Traveler Beer, Concrete Beach Brewery and Coney Island.
A&S purchased the Coney Island brand in August and the Boston Business Journal reported yesterday that the deal was worth $2.9 million.
Looking Ahead
Boston Beer expects price increases of about 2 percent per barrel in 2014, due to increasing freight costs and additional investments behind all of its brands.
The company will also continue hiring.
"We are seeing an interest from major retailers to have more representation from us and more visibility from us," Roper said, noting that the national accounts team will likely grow.
Roper also said the company will incorporate Boston Beer's 30th Anniversary into its marketing in 2014, but it won't be a primary focus.
Additional details can be found in Boston Beer's press release highlighting third quarter results.