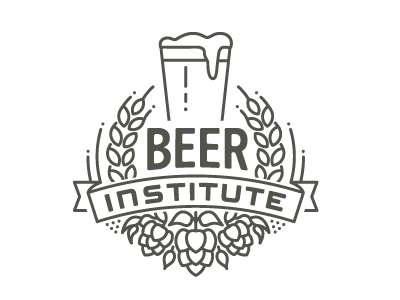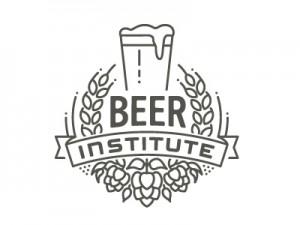 The Beer Institute, a Washington D.C.-based lobbying group that represents the interests of domestic and international brewers, today announced a pair of key new hires.
The group has hired former MillerCoors research analyst Michael Uhrich as its new chief economist.
Also joining the BI as the group's new director of federal affairs is Joe Heaton, who has spent more than a decade on Capitol Hill and most recently served as Rep. Jon Runyan's (NJ) deputy chief of staff.
"I am excited to bring in two energetic advocates to fill important roles for the Beer Institute," BI CEO Jim McGreevy said in a statement. "Michael and Joe will both be critical to the mission of the trade association and will be starting their work here over the coming days and weeks."
Uhrich replaces longtime beer industry economist Lester Jones, who left the BI last June to take over as the chief economist with the National Beer Wholesalers Association.
Today's announcement is the latest in a string of recent staff changes at the BI. Earlier this month the BI announced the hiring of Joy Dubost, a food scientist and registered dietitian who will lead its science and external affairs efforts.
And on May 7, Chris Thorne, the BI's former vice president of communications, also said he would formally depart the organization on May 29. Thorne, who plans to open his own "media and issue advocacy group" in Washington D.C., will continue representing the trade organization as an independent communications counselor until the BI fills his vacant position.
A full press release with additional details is included below.
WASHINGTON, DC – The Beer Institute announced today that it filled the key positions of Chief Economist and Director, Federal Affairs. Michael Uhrich will be the new Chief Economist for the trade association that represents the country's brewers, beer importers and suppliers. The Beer Institute also added the new position of Director, Federal Affairs that will be filled by Joe Heaton, who has spent more than a decade on Capitol Hill.
Uhrich is a veteran of the beer industry, having spent part of his career at MillerCoors, most recently managing the marketplace intelligence function in their Insights division. He is a Certified Beer Server through the Cicerone Certification Program and an avid homebrewer. Uhrich holds both a bachelor's and master's degree in economics from Marquette University.
Heaton most recently served Rep. Jon Runyan (NJ-03) as Deputy Chief of Staff and Legislative Director, advising the Congressman on all policy issues. The Ohio native also worked in Rep. Mike Turner's (OH-10) office as Legislative Director and Counsel. He has handled several issue areas for the Congressmen, including tax, trade, financial services, judiciary and appropriations.
"America's brewers and beer importers are at the top of an industry that creates jobs and contributes to local economies across the country," said Beer Institute President and CEO Jim McGreevy. "Michael will be instrumental in conducting the consumer, industry and macroeconomic research and analysis that helps us communicate that message clearly to policymakers. We are thrilled to add Joe's energy and expertise to our staff in this new federal affairs position. His understanding of Congress and experience in crafting meaningful policy will enable us to continue advocating effectively for our members and the whole beer category."
"I am thrilled to be joining the Beer Institute at such an exciting and dynamic time," said Uhrich. "Economics is fundamentally a study of choices, and at all levels the American beer landscape now offers more choices than ever before."
"Without a doubt, the beer industry has an enormous impact on the American economy.  I am excited to have the opportunity to be an advocate for the beer industry, and help engage the Federal Government about the issues that are important to brewers across the country," said Heaton.
The Beer Institute announced on May 14 that it hired Dr. Joy Dubost, RD, CSSD, away from the National Restaurant Association to be the Senior Director of Science and External Affairs. Dubost will lead the development, evaluation and advocacy of the beer industry's regulatory policies and positions.
According to an economic study jointly commissioned by the Beer Institute and the National Beer Wholesalers Association in 2012, beer contributed $246.5 billion to America's economy and generated $49 billion in local, state and federal taxes. The 2014 economic impact report for the beer industry is due out in June.
The Beer Institute is a national trade association for the American brewing industry, representing both large and small brewers, as well as importers and industry suppliers. First founded in 1862 as the U.S. Brewers Association, the Beer Institute is committed today to the development of sound public policy and to the values of civic duty and personal responsibility: www.BeerInstitute.org. Connect with us @BeerInstitute and on Facebook.