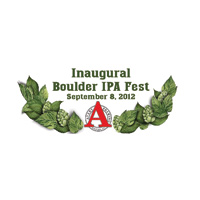 BOULDER, CO – Avery Brewing Company will host its inaugural Boulder IPA Fest on Saturday September 8th from 12-5 p.m.
Be they dank or piney or floral or tart, spiced or fruited or dry-hopped or wet, Double or Imperial, a little of some or all those together, please join us to celebrate India Pale Ale in all of its iterations and strengths!
Tickets are $35 and include 16 4-oz pours, live music, and a commemorative pint glass. All tickets go on sale on Friday, August 17 at 9am (MDT) and will be available both online and in the Avery Tap Room. Proceeds will benefit Trips for Kids, which opens the world of cycling to at-risk youth.
The event will take place at the brewery located at 5763 Arapahoe Avenue in Boulder, Colo.